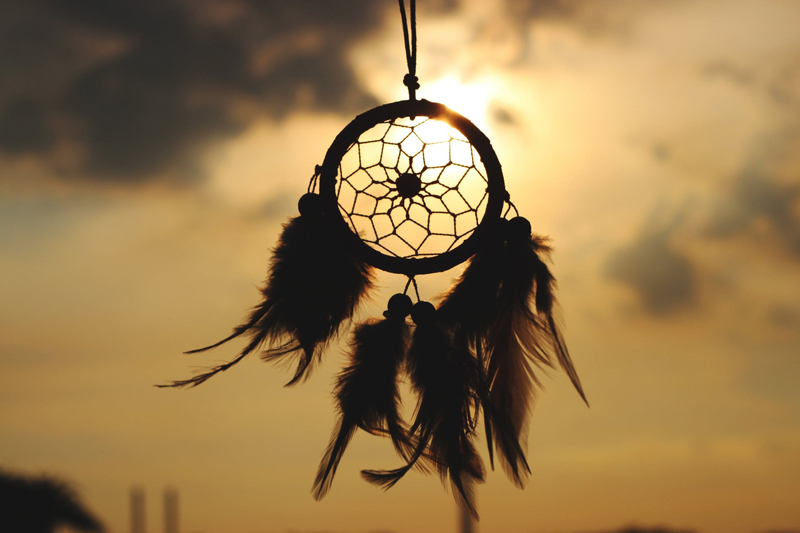 Every part of Creation is sacred and has a purpose. To use any creature for its intended purpose is to honor that creature's life. Each Plant Person in Creation has its own medicine, which they will share with you, if you listen.

Plants and herbs will tell you their secrets if you study them. If they choose to work with you, they will tell you all about themselves, what their uses are, and how to use them to help others. The Plant Kingdom holds the key to the cures of many diseases. The more of them that are destroyed, the more information we potentially lose.

If you are picking your herbs in the wild, always ask the plant if it is okay for you to take a little. Pick a little bit from one plant, and then move on to another to get more. When you have picked all the plant will allow, the herb gets tough to pull off - this is the plant resisting, saying enough already!

There is a Native tradition of walking by seven plants before picking anything. In this way, we leave enough for the next 7 generations.

Always thank the plant that has honored you with its medicine, and leave an offering of tobacco anytime you take something from the natural world. This will help the plant world know that you are sincere about your usage of it, and that what you are doing is for spiritual reasons.

The Creator has put all of nature here for us to use as needed. We need to recognize that nature is also composed of living beings. Be gentle, be prayerful, and honor it all.

The four sacred herbs of the Four Directions are: Cedar, Sage, Tobacco, and Sweet grass. These herbs are used for smudging, cleansing, and for prayers. They each have their own medicine. Some of their uses are listed below:

Tobacco is the sacred herb of the East, the direction of Grandfather Sun, Eagle, and the Creator. We send our prayers up in its smoke, and Eagle takes them to the Creator. Thus, Tobacco also honors Eagle. Cedar is the sacred herb of the South; it purifies as well as pulls positive energy into your sacred space with its smoke. Sage is the sacred herb of the West, used in smudging to purify, and to send prayers to the Creator. Sweet grass is the sacred herb of the North, a purifying herb used to cleanse the mind, body, and spirit. These herbs are also used in Ceremonies, for various purposes.

Sometimes we are guided to use a specific herb, and when this happens, we must heed its call. The plant is speaking to us for a reason, and it usually has to do with our own well being, or spiritual development. Listen to the plants and herbs that grow wild in your area, and plant a few seeds in your yard or home. To have these wonderful beings' surrounding you is such a blessing, and this puts you in daily contact with their wisdom. Plant when and where you can, and use organic seeds, if possible.

Bringing the Plant People into your life can open up a whole new world. Listen to their messages, let them help you, teach you, and guide you. Above all, honor them for their teachings, their beauty, and their many uses.

You Should Also Read:
Sacred Tobacco


Related Articles
Editor's Picks Articles
Top Ten Articles
Previous Features
Site Map





Content copyright © 2022 by DawnEagle Summers. All rights reserved.
This content was written by DawnEagle Summers. If you wish to use this content in any manner, you need written permission. Contact Jacqueline Olivia Pina for details.