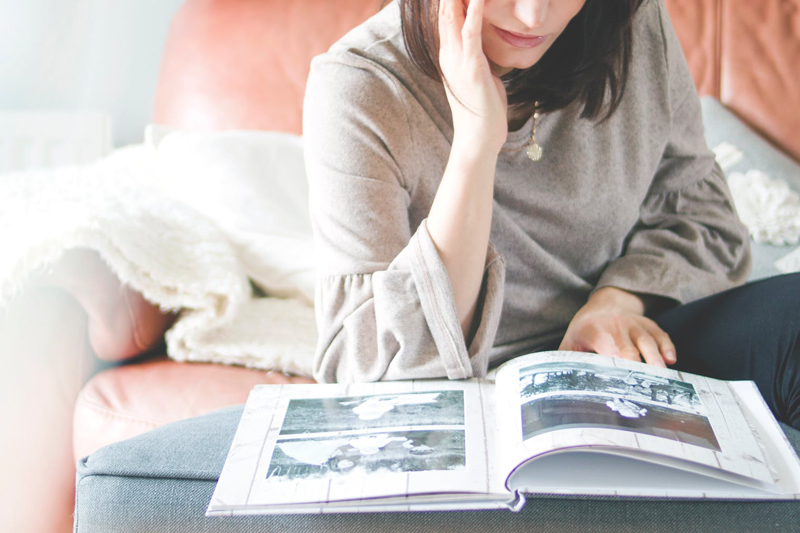 Scrapbooking with a theme is quite popular. It could be a theme layout or a theme album. There are so many possible ideas. There are multiple ways to create a theme also.

The scrapbooker may start with one themed layout, coordinating paper, photos and embellishments. Maybe the theme is based on a color scheme or it comes from the photo subjects. It would be great to do a layout about one's child and their dance class, for example.

If they want to create an entire album with a theme, it might be better to do some pre-planning. Creating a themed scrapbook doesn't always go well if it is done one page at a time. Imagine that one layout about the dance class, with another layout of the child's birthday and a third layout about a school trip. It might even have years out of order or other siblings in the same book. Without some pre-planning, this book could look like a mish-mash of whatever!

First, add some organization! Let's say the scrapbooker takes a few moments before starting the album to think about some common ways to organize things in this album. First, they decide if the album will be of just one child or multiple children. Then, they decide if the album should be in chronological order or some other type of order. Organization can be very helpful when deciding on a theme.

Next, gather all the elements. Bring together all (or as many) of the photos possible. There can be a theme or multiple themes in there. Add the paper and embellishments. A theme can be as simple as a color or group of colors that run through everything.

Then the scrapbooker should look to see if there are some common threads amongst the photos (or even the supplies.) Say the photos are all wedding photos, that lends itself to doing a wedding theme. Or for instance, all the supplies coordinate with similar colors or patterns.

One last idea for pre-planning, is to decide on how many layouts and what their subjects might be. There is the possibility that the scrapbooker will start and then never reach the end of the photos! Not every photo needs to be included.

Themes can cover a lot of area. The album may be about children, events, family or something else. Those are just the high level ideas. Some ideas might be sports, firsts, age-based themes, activities, school or personality traits. Add weddings, holidays, birthdays, travel, births or deaths. There are many, many more options.

Creating a theme is quite easy, with a little work on the part of the scrapbooker. They need to think about what they want the theme to be and find the photos and supplies that will coordinate with it.


Related Articles
Editor's Picks Articles
Top Ten Articles
Previous Features
Site Map





Content copyright © 2023 by Kathleen Rensel. All rights reserved.
This content was written by Kathleen Rensel. If you wish to use this content in any manner, you need written permission. Contact Michelle McVaney for details.