The Chinese Dynasty and Tea History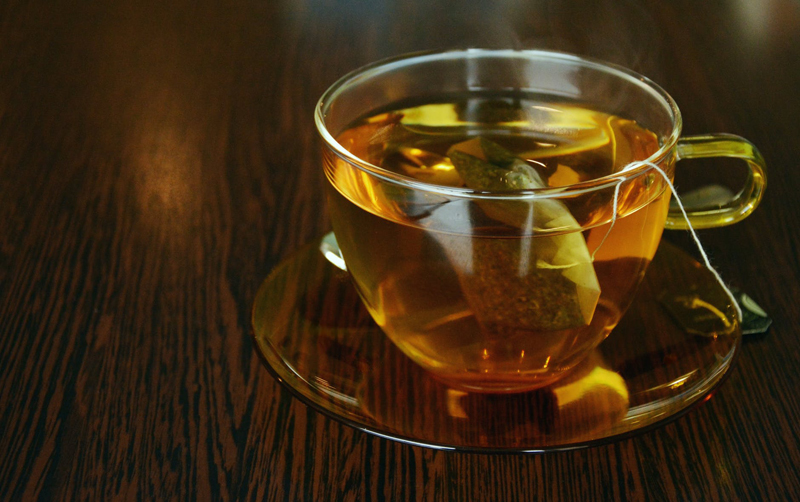 It is said that tea itself is about 5,000 years old, and that Emperor Shen Nong is the one who discovered it. The year is 2737 B.C. and he earned the nickname "Father of Tea".

Emperor Shen Nong, was considered a scientist, medical expert, and scholar.
Absolutely next to water, tea is considered the world's oldest drink. It is said that Emperor Nong was a scholar, and was determined to make drinking water safe, so he required his subjects to boil all water before drinking. One summer day the emperor and his subjects were traveling when the group stopped to rest. And while the pot of water was boiling, it is said that the leaves of a dried Camellia Bush fell into that pot of water.
While Emperor Nong saw the color of the water changed, but the aroma was good, and he enjoyed the flavor of the new found beverage. He felt refreshed from the drink and declared it a health benefit drink.

By (581-617), The Sui Dynasty was at rule and tea was becoming the favored drink of all of China. It was now being drunk for its taste than its medical and healing properties. The Chinese culture during this time started to use tea as a commodity and bartering tool and currency. It is said that during this time in the far reaches of China, tea was pressed into cakes and used in the tea trade.

By (618-907 a.d.), The Tang Dynasty was at rule, and art became infused into the Chinese culture of tea. Tea was a great source of vitamin C. Tea was also used by the Chinese government as a manipulation tool to threaten people in the tea trade. By the eighth century, tea in China was now a common drink. It is also the time when the first book of tea was written. It was about the methods of tea cultivation and the preparation of tea. It was written by the author Lu Yu. It was entitled Ch'a Jing.

The Ch'a Jing book described tea as tranquil and harmonious and then elevated tea to a religious status. Chinese culture in the eighth century has a belief that every and all details of life is worthy of celebration and that there is beauty in all events.

Finally, in the Song(Sung) Dyansty, tea was originally made in bowls but now pots were being introduced. Tea was now becoming refined. Now the harvest time has become somewhat of a celebration. Tea pickers, many of them were young girls, would pick the tea leaves by the beat of the drum. Tea leaves that were pressed into a cake were worth several pieces of gold.

Tea in China today is still very popular, drank for its benefits and medicinal qualities. But some tea has become like old bottles of collector wine. Tea, at the time of this writing, is six times more expensive than gold. It is being sold at auctions, and being treated like fine antiques.

So, one can see that Culture and tea in China is a way of life.




Related Articles
Editor's Picks Articles
Top Ten Articles
Previous Features
Site Map





Content copyright © 2022 by Mary Caliendo. All rights reserved.
This content was written by Mary Caliendo. If you wish to use this content in any manner, you need written permission. Contact Mary Caliendo for details.