How to Grow Your Business with Free Advice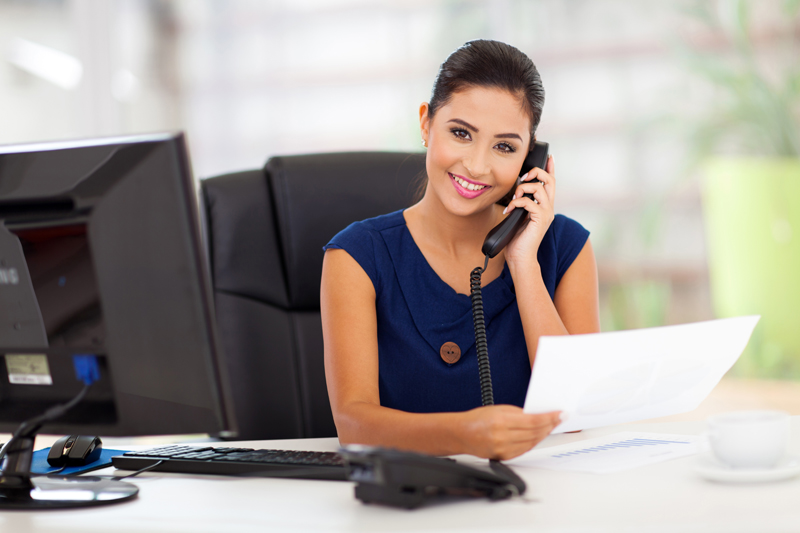 How to Grow Your Business with Free Advice from the Experts

It seems that everyday there are more and more things competing for your time and attention. Finding time to get away to attend sales conferences or other training meetings can be difficult at best and impossible at worse. However, there are places on the web where you can get free useful advice from seasoned experts without driving, flying or commuting anywhere. Newsletters, special reports, blogs and event podcasts offer the latest resources and training on everything from advertising and branding to new and upcoming trends.

They way to get the most out of free advice on the web is to start with a plan. What is it that you need to know? How much time do you have to devote each week to training? Would you rather read or listen to the information? Would you like to have regular messages on your desired topic sent to your email address? The next thing is to find sites that are written by those with a proven track record. Be aware that there are many who call themselves "experts" when they have no proven, long-standing track record. Reading a newsletter or article by someone looking to create "expert status" can be good, but going to a site where you will find seasoned professionals is the best.

Many sites will offer various ways to participate. Some offer free reports or advice that is readily available just by visiting the site, others require that you register before accessing the information. In order to avoid an onslaught of messages, only register on the sites that you find provide the best information and training. Also, bookmark sites that you are interested in, this will allow you to easily access them again and again.

Here's a list of a few sites that I use and would recommend for business training:

Publicity/PR:
Annie Jennings PR (www.anniejenningspr.com)
This site is excellent for book promotion/marketing and publicity however any business owner can use much of the information provided. The free teleseminars are excellent and easy to access. You will also find several easy to access free reports on how to increase your business exposure. This site will give your fresh up to the minute tips on how to get your business in front of a larger audience, which means more customers for you!

Branding:
Rob Frankel (www.robfrankel.com)
Here you will find out what branding is and how it will benefit your business. Understanding branding is just the beginning of what Rob Frankel's site offers. The information is plentiful and rich. One of the most outstanding benefits is the free Monday morning real-time conference with Rob and a community of business owners. Not only will you get up to the minute information, you will also gain exposure for your business. This site if too good NOT to include on your favorites!

Over-All Business Support
Trump University (www.trumpuniversity.com)
This is an all inclusive, interactive site. While there is a noticeable focus on real estate and real estate investing, you will find information on sales, management, entrepreneurship, wealth management and more. I appreciate the level of accomplishment of the trainers and teachers. Most of the courses are offered for a price; you will find useful, free information on the blog and discussion group and the success stories section is inspirational.

Microsoft Office Live (www.liveoffice.com)
Answers to your technology questions. Find out about new resources that will help you run your business more efficiently and glean good information from the blogs, articles and reports. You can become a part of the Microsoft community and benefit from the tips, insights and camaraderie of other business owners.

Small Business TV (www.sbtv.com)
If you like the TV learning format this is a great site for you. You will find shows on everything from building a global website to management. There's a specific focus on women in business, and the impact that women are having on the business economy. You can enjoy the programs via streaming video or just listen to the audio.

iTunes Podcast:
You will find great business advice and training on podcast that you can download into your MP3 player and listen to on the go! A few of my favorites are:
HBR Idea cast: Harvard Business Review podcast
Business Week
The Project Management Podcast
Innovation and Technology Management Series-Duke University Management Program

The information available to business owners is plentiful and can be found in many formats to fit your busy schedule. Take advantage of all of the free resources that are available to help you grow the most successful, thriving business possible. If you have other resources that you'd like to let us know about please send me a message!





You Should Also Read:
Annie Jennings PR
Bob Frankel- On Branding
Trump University


Related Articles
Editor's Picks Articles
Top Ten Articles
Previous Features
Site Map





Content copyright © 2022 by Jordan Mercedes. All rights reserved.
This content was written by Jordan Mercedes. If you wish to use this content in any manner, you need written permission. Contact Jordan Mercedes for details.