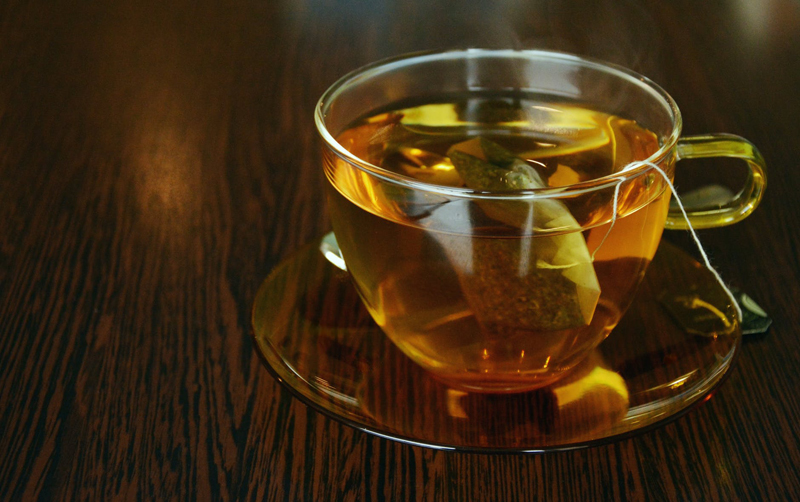 Chamomile Tea

Chamomile tea is considered the oldest garden herb. It is also considered the most popular herb in the world. It is thought the first mention of Chamomile Tea occurred in ancient Egypt in the year 1550 BC.

The name of Chamomile Tea comes from the Greek word meaning ground apple.

There are two varietal types. Roman and German Chamomile. The Roman varieties grow all over Europe and North Africa and the German Chamomile grows wild all over. The plant Anthemis Nobilis is a member of the Aster family. The plant which grows up to become a small shrub looks like little white Daisies. And is considered quite fragrant. The whole flower of the Chamomile plant is used.

Some believe that the finest examples of Chamomile tea come from Egypt. As earlier mentioned it was written about in the 1550's BC. This history makes this Tisane (herbal tea) a popular choice with those who seek the best or finest of Chamomile tea.

The Egyptians believed that Chamomile Tea was a sacred herb. They believed that it was associated directly with the Sun God of Ra. They also believed that Chamomile Tea had medicinal properties. They would "prescribe" the drinking of tea for ailments from tummy pains and a remedy for the common cold.

The Romans enjoyed this tea for a beverage, and even burnt it for an incense. The Romans also agreed that this tea had a great deal of medicinal properties. The tea proved to be sweet and tranquil. The Romans felt calmness come over them as they drank the tea. The warm tea made the Romans relax easing their stress and, alleviating headaches. Now days, the drinking of the Chamomile is still also sought for its medicinal value. The newest of claims state the tea has the ability to be an anti-inflammatory, and paired with other types of herbs can aid in digestion, relax nerves providing an anti-anxiety effect. The gentle fragrant tea is low in toxicity and is 100% caffeine free. It is so gentle that it is also sometimes prescribed for children.

*As with all herbals (Tisanes, and infusions), please consult your doctor before consuming any herbals/ beverage. A reminder that allergic reactions exist, as well as drug interactions. Please, if you are pregnant or nursing make sure you heed this warning seriously.

I liked this very simple recipe to help quench your thirst on a scorching summer day.
This is a great recipe for a change of pace, or a party drink idea.

Iced Chamomile

Recipe serves one 6 oz. glass

You need: ½ C of Chamomile Tea
2 tbsp apple juice
2 tbsp. white grape juice
Ice cubes

Mix all ingredients together and pour on ice cubes.
That's it! Enjoy the rest of your summer.



Related Articles
Editor's Picks Articles
Top Ten Articles
Previous Features
Site Map





Content copyright © 2022 by Mary Caliendo. All rights reserved.
This content was written by Mary Caliendo. If you wish to use this content in any manner, you need written permission. Contact Mary Caliendo for details.