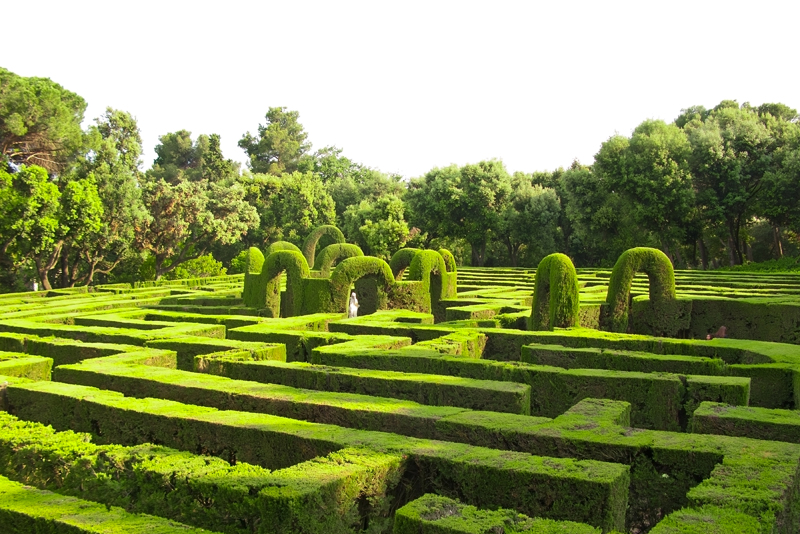 Japanese Wisteria was first planted in England in 1820 in Kew gardens. Since then it has become the quintessential part of an English Garden.
Wisteria is a lovely climber that blooms in from late April to early June in English Gardens.
The flowers can be white, purple or pale violet and it has a delicious scent.
The flowers appear before the leaves and once established it grows strongly. It is worthwhile remembering that it will grow into a large plant
Wisterias are not self clinging that is they need something to twine around so provide it with a good strong support – which could be nails into the house walls.
In many English gardens you will find that the houses are covered with wisteria which is a marvellous sight. They grow them up to the roof and around the house.
Another way is to grow it through a large tree or on a garden wall or over an arbour or pergola.
Wisteria can also be grown in pots and trained into a tree shape.
There are two types of Wisteria - Japanese and Chinese - both grow well in English Gardens. You can spot the difference because of the way they twine around their supports.
Chinese Wisteria will grow anti-clockwise but the Japanese Wisteria twines clock-wise!
How to grow
Wisterias prefer a sunny spot but will grow in partial shade. If possible keep the roots in shade and mulch each year with well–rotted garden compost or farm yard manure( also very well-rotted)
They like well drained fertile soil.
Pruning
Start training your wisteria as soon as two or three main shoots are trained over the area which you want to be covered.
When they have reached the height you want, they are stopped.
Side shoots are trained away from the vertical branches, with about 9 inches or 23cm in between them.
Once you have got the horizontal shoots started, a lot of new shoots will appear. These will turn into flowering spurs in if you prune them carefully
First in July, any side shoots that you do not want can be pruned back to 5-6 inches or 13-15cm.
These shortened shoots are then cut back again in December / January to two buds.
Another way to tackle pruning is to just shorten the growths of summer in late June or early July to six pairs of leaves. Then in December/January all you need to do is to prune back to 3 pairs of leaves.
Doing this will build up a flowering spur system and will cover your wisteria in flowers.
Wisterias can also be grown as wonderful specimen trees – to do this you need to stake the plant – using a stake the length of the trunk that you wish your wisteria to have before its branches start.
When it reaches about 12 inches or 30cm above the top of the stake then it is stopped. Each year the growths need cutting back to half their original length and trained in during the winter. Once you have the shape and branches you like then prune as you would do a climbing wisteria.
Here are some common varieties of Wisterias that will grace any English Garden
Floribunda 'Alba' has scented white flowers in early summer
Sinensis 'Alba' has wonderful strongly fragrant white flowers in early summer
Sinensis 'Black Dragon' has scented double deep purple flowers in early summer
Lavender Lace has very long pale blue trusses of flowers
Rosea has long trusses of pink flowers
Multijuga has probably the longest trusses of purpley-blue flowers.
Enjoy your garden!
You Should Also Read:
Honeysuckle
Climbing Roses
Climbing Sweetpeas


Related Articles
Editor's Picks Articles
Top Ten Articles
Previous Features
Site Map





Content copyright © 2023 by Hellie T.. All rights reserved.
This content was written by Hellie T.. If you wish to use this content in any manner, you need written permission. Contact Carol Chernega for details.