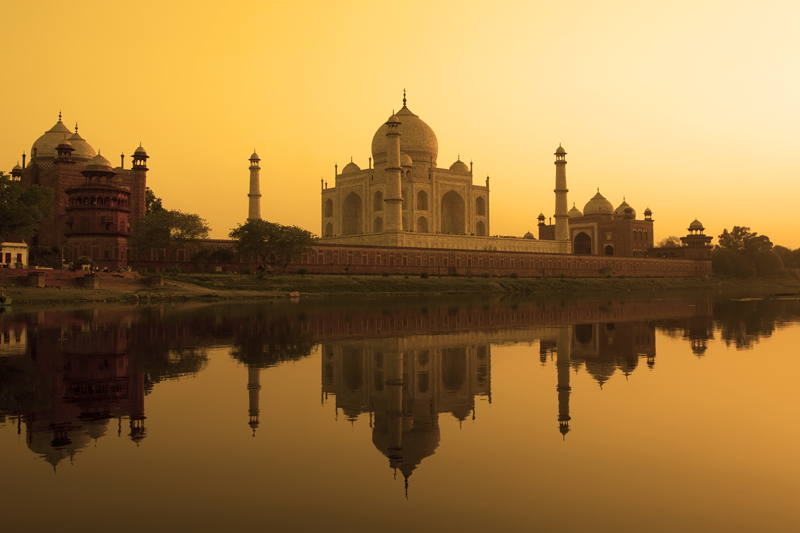 Paneer is an essential component of Indian cuisine, especially in North Indian or Punjabi dishes. It is a mild cheese made usually from whole milk, similar to a Farmer's cheese. It has a firm texture and is a non-melting cheese that can withstand prolonged cooking times and still have the ability to retain its shape, texture and flavor.

Home made paneer has a wonderful fresh taste and is also easy to make but store bought paneer is just as good and is easily available in any Indian grocery store. You can also substitute firm ricotta cheese or extra firm tofu as well. Feel free to use organic milk and make your own home made organic paneer.


HOME MADE PANEER

Yield: 8 ounces

Ingredients

6 cups whole milk (can use 2% milk also)
¼ cup freshly squeezed lime or lemon juice
¼ cup water

METHOD:

In a large heavy bottomed saucepan on medium high heat, add the water and milk and bring to a gentle boil. Add the lime or lemon juice and reduce the heat to medium low. Bring to boil and stir until the milk separates and curdles. Remove the saucepan from the heat and allow to cool.

Line a colander with a very fine cheesecloth or muslin in 3 layers. Place this in a larger bowl and drain the curdled milk/cheese mixture. Using the ends of the cheesecloth, twist into a tight ball to remove any excess whey (or liquid). Then using the ends of the cheesecloth, tie the remaining cheese into a very tight bundle and squeeze or wring out any excess liquid. Then hang the tied cheesecloth over a bowl to drain for at least 2-3 hours. The liquid (or whey) can be reserved and actually used in curries and also in making deliciously soft chapathis, phulkas or rotis.

After the whey has been completely drained, wrap the solid paneer in the cheesecloth and place on a large baking sheet. You will need to weigh this down; by using a heavy cast iron pan or skillet, a saucepan filled with water or even a foiled covered brick will work. Use your imagination and creativity.

After 30 minutes, your paneer is ready to use. Carefully unwrap the paneer and cut into 1-inch cubes, pan fry in a little oil or ghee until golden brown on all sides. Drain well and add to your favorite paneer recipe. The fried paneer cubes can be stored in an airtight container for up to 3 days in the refrigerator or for several months in the freezer.


VARIATIONS:

Instead of lemon or lime juice, you can use 1 cup of buttermilk or 1 cup of yogurt or 3 tbsp of white wine vinegar. Adding the buttermilk or yogurt will give your paneer a slightly tart flavor. Using fresh lemon or lime juice will give your paneer a wonderful citrus flavor and using vinegar will give you a strong tangy flavored paneer. Try them all and chose your favorite method.


TIPS:

I find the paneer much easier to cut into cubes after refrigerating for at least 30-45 minutes. Feel free to add some fresh herbs or red/green chilies to the paneer for added flavor and taste.

************************************************************************************************

KADAI PANEER (Wok Fried Paneer with Vegetables)

Ingredients:

8 ounces of paneer (cubed and pan fried)
2 large garlic cloves, finely chopped
1 inch piece of ginger, peeled and finely minced
2 small green Thai bird chilies, cut lengthwise in half
1 large onion, thinly sliced
8-10 large white button mushrooms, halved
1 medium bell pepper (red or green), diced
2 plum tomatoes, chopped
2 tsp turmeric (haldi)
1 tbsp garam masala
2 tsp ground cumin powder
1 tsp ground coriander powder
½ tsp red chili powder, to taste
½ cup roasted unsalted cashews
salt to taste
2-3 tbsp oil (vegetable or canola)
juice of ½ a lime
freshly chopped cilantro leaves for garnish

METHOD:

In a wok or large skillet on medium high heat, add the oil and the onions. Stir until slightly browned and add the green chilies, ginger and garlic. Stir and add the turmeric, garam masala, ground cumin, ground coriander, red chili powder and salt. Stir for an additional 4-5 minutes and add the vegetables. Stir for 2-3 minutes, reduce the heat to low and add the cashews and fried paneer cubes. Garnish with freshly squeezed lime juice and chopped cilantro leaves. Serve with fragrant Basmati rice and hot chapatis or rotis.


VARIATIONS:

Feel free to add your favorite combination of vegetables such as carrots, peas, baby corn, squash, zucchini…
You Should Also Read:
Paneer Kebab Recipe
Home Made Paneer Recipe
Shahi Paneer Recipe


Related Articles
Editor's Picks Articles
Top Ten Articles
Previous Features
Site Map



Follow @SadhanaGinde
Tweet



Content copyright © 2022 by Sadhana Ginde. All rights reserved.
This content was written by Sadhana Ginde. If you wish to use this content in any manner, you need written permission. Contact Sadhana Ginde for details.