Time to Give Your Life a Spring Cleaning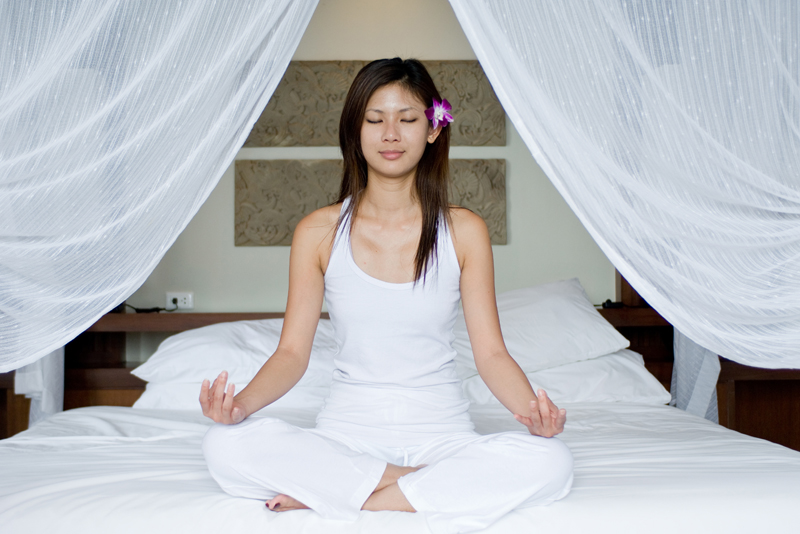 Whenever spring arrives, I develop this uncontrollable urge to clean out my desk drawers, bedroom closet, and my telephone book. I also feel more hopeful and optimistic about my life as well. There's just something about the warming weather, flowers in bloom, and more days sunny days than cold rainy ones that make me want to start anew. It's time to make your life clear and fresh with less home-clutter and even lesser mind-clutter.

Over the years I have discovered that this is the exact same feeling I get when I'm doing something I love, like writing or painting, falling in love, or getting rid of a relationship that seems more toxic than tonic. Clutter can sneak up on you over time, and when you are single and there isn't anyone around to help keep you in check about the amount of stuff filling your rooms, it's easy to find that yourself feeling unfocused and unhappy. So to keep a close check on your inner and outer clutter magnet, here are a few tips:

1. Let go of out-dated items. If you have lots of clothing that you haven't worn for at least a year, take it to a salvation store. Or, if you have items that can be sold at a consignment shop, take them in. Out-dated-items can also mean getting rid of negative people in your life – the ones who make a point of bringing you down. It's time to say good-bye. These kinds of people are like parasites sucking away at your self-esteem and zest. Make it a clean break and don't worry about their well-being – they will always find another ''host''.
2. Get rid of old DVD's and CD's that you no longer listen to. Download the music onto your computer, or compile then onto as few discs as possible. Sell the originals on Ebay or Amazon. Use the extra cash to buy paint for your new office or bedroom.
3. Get active! Nothing makes you feel greater than feeling that you have a purpose in life. One that helps others who may be having a rough time of it. If you have extra time during the week or at weekends, volunteer your time to some lonely shut-ins, or a teenager who is need of a mentor. If you have a marketable skill, hire out your services as a speaker. One of the joys of singleness is that you don't have to report to anyone but yourself at the end of the day. Moreover, those days can be as full or as relaxed as you deem them.
4. Take up a new language or other interesting hobby. But, make certain that you have time to follow it through. The purpose of starting out fresh is to make you feel optimistic and hopeful, so you want to verify that you have the time, energy, or money needed to make this a reality instead of something that will cause you more headaches.
5. Open your life to healthy and happy relationships. Don't cling to an old flame and don't hold onto fear either. Nothing positive happens when you hold on to things you no longer need. Besides, you have lots more adventures ahead of you to clear out (or keep) for the next springtime.



Related Articles
Editor's Picks Articles
Top Ten Articles
Previous Features
Site Map





Content copyright © 2023 by Christyann Anderson. All rights reserved.
This content was written by Christyann Anderson. If you wish to use this content in any manner, you need written permission. Contact Christyann Anderson for details.