South African Honeybush Tea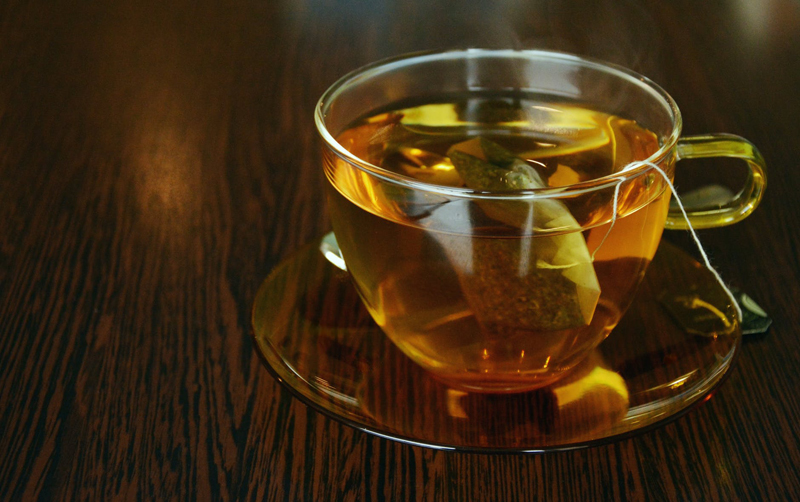 South African Honeybush Tea

Honeybush tea is an herbal tea that is made from a shrub that is grown in the south of Africa. Here is a brief history and description of the Honeybush Tea. Also: followed by a quick recipe: Honeybush Sweet Tea.

Many centuries ago lived the Khoi tribe. They made their home in the southern most tip of Africa. They are often dubbed "First People Nations". They had a reverence for life and a reverence and respect for the natural land. They are credited with discovering Honeybush Tea. They worshiped nature and loved all peoples. They welcomed all people into their small cities where they were infected with the scourge of smallpox. The Khoi used Honeybush to drink and to use for coloring, and dying cloths.

Honeybush tea is red in color, much like its cousin Rooibus. These two teas, however, are not the same they are each from a different plant. They are, however, considered cousins.
Honeybush is derived from the shoots of the shrub Cyclopia Genistoides. This plant is considered an indigenous one. It is naturalized and grows freely on the mountains near Cape Town and Cape Peninsula.

Honeybush tea has become so popular that there are a few plantations that are now harvesting Honeybush commercially. This plant contains no caffeine and little to no tannin. The Honeybush shrub bears needle-like leaves. It is a small plant that grows near to the ground. It is made up of mostly heavily branched and woody stems. In the spring this plant blooms a bright yellow flower. There are some 23 species of Cyclopia.
The output of the tea plantations and tiny family farmer is somewhere in the ballpark of 125 tons produced yearly.

Rooibus and Honeybush have much in common but they are so different. They are both red in color.

Here is a summer iced tea recipe you'll sure enjoy on those sultry afternoons and nights:

Honey Bush Sweet Tea

This recipe makes one gallon of tea.

What you'll need:
1 gallon of water
8 Honeybush tea bags
1-3 0z. of frozen orange juice concentrate
1 C of Honey (or sweeten to your taste)

Optional: sliced lemons

Step 1:
Brew your tea steep approx. 5 min.
Step 2: Add the honey while tea is warm, stir to dissolve.

Step 3: add the frozen orange juice stir until dissolved.

Step 4: Chill in frig.
Step 5: While tea is chilling can slice lemons for garnish
Or slice to float ("sangria-style)

Serve in tall glasses and over ice.

Refreshing! Enjoy!



Related Articles
Editor's Picks Articles
Top Ten Articles
Previous Features
Site Map





Content copyright © 2021 by Mary Caliendo. All rights reserved.
This content was written by Mary Caliendo. If you wish to use this content in any manner, you need written permission. Contact Mary Caliendo for details.