Arrowhead plant, Syngonium podophyllum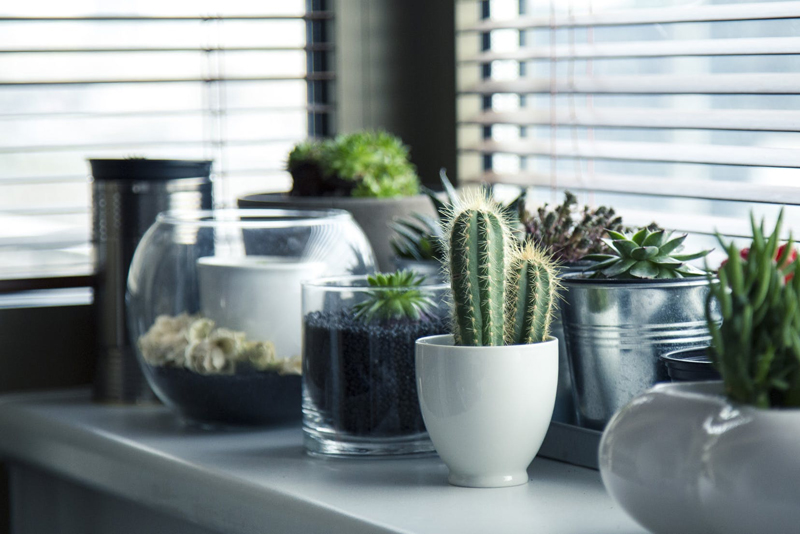 Nephthytis, the Arrowhead plant, is a popular houseplant for those who have shadier spaces or maybe lack special talent in the care of plants. I love this plant: it is so easy to grow and always looks great! I have a beautiful variety that has pale pink and green leaves, but it is more often seen in green or green and white, and occasionally can be found with silver markings, or even red.
This plant is a vine, but it is most often seen it its juvenile form. The juvenile form is what gives this plant the common name Arrowhead Plant, because that is when you will see it having arrowhead shaped leaves. When the plant is immature, the leaves grow in a kind of rosette form, clustered loosely together. The mature Nephthytis is a vine with palmate, compound leaves.
Arrowhead Plant is very easy to grow. Like most houseplants, the light optimum is bright, but filtered sun. I have had success with the pink variety in full shade. It is 8 feet away from a northern window and is partially blocked by my television, but it is thriving, nonetheless. I chose a shady spot because all the sunnier ones were taken, and it has worked well. Place this plant anywhere in your home where it will get some light, but no direct sun, and you should be fine. You can always relocate a few feet in either direction until you find the perfect spot for your plant.
Nephthytis love water, but don't over-do it. Water them when the top of the soil is dry to an inch down. They also really enjoy humidity. You can mist them occasionally or place them on a humidity tray. Another way to provide humidity is by growing it in your bathroom. Also, fertilize this plant regularly. I fertilize mine at every watering, spring through fall, at about 125ppm Nitrogen. If you use Miracle-Gro, this is one small scoop to a gallon of water.
Arrowhead Plant doesn't often have pest problems, but it doesn't hurt to keep an eye out. The most likely invaders you will see are mealy bugs or spider mites. Mealy bugs look like tiny little cotton balls and can be killed by swabbing them with alcohol. Spider mites are most easily detected by the damage they do, such as pitting or stippling of the leaves, and later on by their webs. If you do find something, be sure to treat it right away. Both mealy bugs and spider mites are extremely difficult to completely eradicate.
Propagation of Arrowhead Plant couldn't be easier. It can be done using pretty much any method you like. Cuttings will root easily, either in water or in potting mix. You can layer, divide, or even collect seeds, depending on how hard you want to make it on yourself.
Give the Arrowhead Plant a try. I had to find out for myself if Nephthytis is as forgiving as they say, and you really should, too! It always makes me feel good to see a plant doing well: it brings a nice feeling of well-being to a room, and when it comes so easily, it's so hard to resist!
This site needs an editor - click to learn more!

You Should Also Read:
Spider Mites
Repotting a Plant
Houseplants Newsletter




Related Articles
Editor's Picks Articles
Top Ten Articles
Previous Features
Site Map





Content copyright © 2022 by Lisa Beth Voldeck. All rights reserved.
This content was written by Lisa Beth Voldeck. If you wish to use this content in any manner, you need written permission. Contact BellaOnline Administration for details.