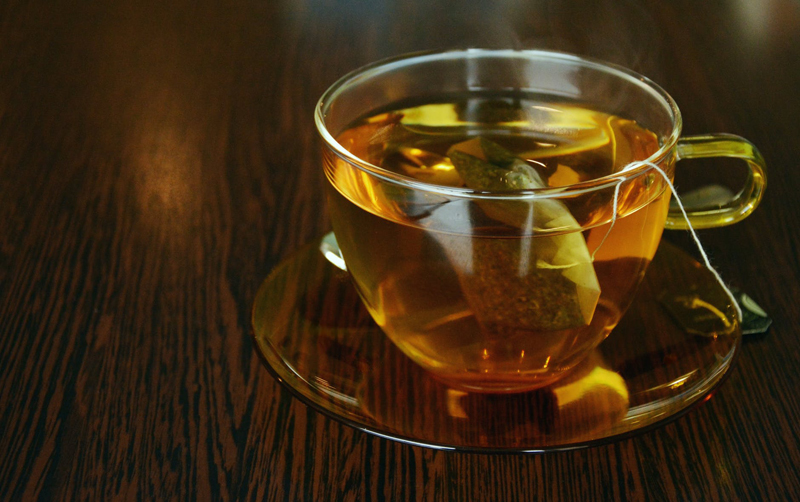 Moroccan Mint Tea

Morocco is a diverse and interesting country. Its terrain has mountainous areas, and dry arid desert areas that seem to stretch on to infinity. Morocco is located in the northern part of Africa. However, it is only a simple seventeen miles away from Europe by way of the Strait of Gibraltar.

The culture and hospitality have become synonymous with this country. In fact, America signed The Moroccan-American Treaty. Signed by Thomas Jefferson and John Adams, this treaty also known as The Friendship Treaty has been ongoing since 1783.

Making tea is a ritual and has become an almost sacred ceremony as well as the country's' national drink. Mint Tea has become associated with Morocco. Interestingly enough, tea was not native to this country. It came over after the Crimean War; British merchants were in search of new markets in which to sell their tea. The Moroccans took greatly to this new drink. They had such enthusiasm for it that they adapted it and made it their own. The Moroccans enjoyed the medicinal qualities of mint and it grew in abundance in the country, so it was only fitting that they add fresh mint sprigs to this new tea drink to create Mint Tea.

As with many other countries, hospitality means a great deal to this culture and to participate in the past-time of drinking tea together is obligatory. It is normally drank all day long but most notably after a meal. It can be shared with family and close friends, drank in simple street-side cafés, and no business deal is done or even discussed without glasses of Mint Tea. Even the average everyday worker will stop on the job for a break and drink Mint Tea. Hot Mint Tea, bread, and olives are standard menu fare. And tradition dictates that all houseguests drink three cups of tea each day.

Though recipes will vary slightly from establishment and family, here is a simple recipe for making Mint Tea. Please remember that this recipe is done over hot coals.
Using green tea as a base,
#1 use 2-3 tsps. green tea and put into a pot.

#2 pour boiling water over tea, and strain out water.
#3 put in more boiling water and put tea pot on embers for @ least one minute.
#4wash mint leaves and stuff into the pot.
#5put pot back into embers for several seconds
#6 add several lumps of sugar to the pot (3 tbsp)
#7pour out one small glass of tea and put directly back into pot, repeat this step several times (this will help to dissolve sugar)

It is now ready to enjoy. Moroccans take so much pride in their tea; they often will be in competition with even their closest friends. The tea is then served in glass glasses that resemble American shot glasses.

A couple simple facts about Mint:
It is an herb that contains no caffeine.
It is said to stimulate the flow of bile from the stomach to help eliminate gas pain.
It calms the Digestive System
It helps relieve nausea.
It helps to freshen breath.

So whether you ever reach Morocco, you can duplicate the Mint Tea drink in the comfort of you home.




Related Articles
Editor's Picks Articles
Top Ten Articles
Previous Features
Site Map





Content copyright © 2022 by Mary Caliendo. All rights reserved.
This content was written by Mary Caliendo. If you wish to use this content in any manner, you need written permission. Contact Mary Caliendo for details.