Review of Boye CrochetMaster Hook Set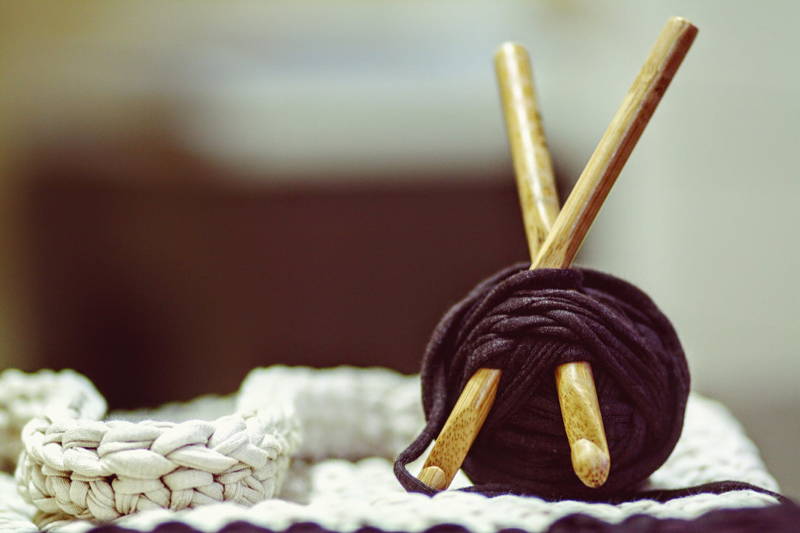 CrochetMaster Hook Set
Crochet hook sets are a handy way to purchase a range of hooks which will hopefully mean that you always have the right sized hook for the next project. Most crocheters will already have a range of hooks, even so it is very useful to have a set – and a case in which to keep them so they are always to hand and you are not hunting down the sides of the sofa seeing what you can find!
One great thing about having hooks in such a range of sizes is that it makes it very easy to adjust hooks sizes to achieve tension, and try a range before picking on the right one. If you have to go and buy other hooks the temptation is to use what you have and not worry about tension – this can result in some horrible surprises!
Boye, the well known manufacturer of crochet hooks also sells sets set of hooks called CrochetMaster. The Boye Crochet Master Set includes 24 hooks. 16 Steel hooks and 8 larger aluminum hooks. They are presented in a zip shut vinyl case. The aluminum hooks come in different colors.
Sizes
The hooks cover the range from the very small 14 = .75mm through to medium/large k10 1/2 = 6.5mm.
The 16 steel hooks are the following sizes:
14, 13, 12, 11, 10, 9, 8, 7, 6, 5, 4, 3, 2, 1, 0, 00
The metric equivalent in mm is :
.75, .85, 1mm, 1.1 1.3, 1.4, 1.5, 1.65, 1.8, 1.9, 2.0, 2.10, 2.25, 2.75, 3.25, 3.5
.
The aluminum hooks are as follows:
d/3, e/4, f/5, g/6, h/8, i/0, j/10, k/10 1/2
The metric equivalent in mm is:
3.25, 3.5, 3.75, 4.25, 5, 5.5, 6, 6.5
Strangely there is overlap in the hooks with the steel sizes 0 and 00 being the same as the aluminum d/3 and e/4.
The hooks are made to the normal high standard of Boye products, with the steel hooks made from tempered steel, and the aluminum hooks from light weight aluminum.
Conclusion
This set would make a great present for a crocheter – even the most experienced crochet would welcome a set of Boye's hooks. Boye's hooks have an excellent reputation and many people rave about crocheting with the light weight aluminum hooks.
It is a shame that there is an overlap with the hooks and it would be handy if the hooks went to larger sizes. Many of the new yarns available now are worked with larger hooks so there is still a need to buy additional hooks to compliment the set. However that aside this is a good addition to a crocheters work basket.
You Should Also Read:
Other BellaOnline Crochet Reviews
BellaOnline Crochet Projects
BellaOnline Crochet Articles


Related Articles
Editor's Picks Articles
Top Ten Articles
Previous Features
Site Map





Content copyright © 2023 by Kate Pullen. All rights reserved.
This content was written by Kate Pullen. If you wish to use this content in any manner, you need written permission. Contact Holly Messenger Aamot for details.