Orchids And Water Quality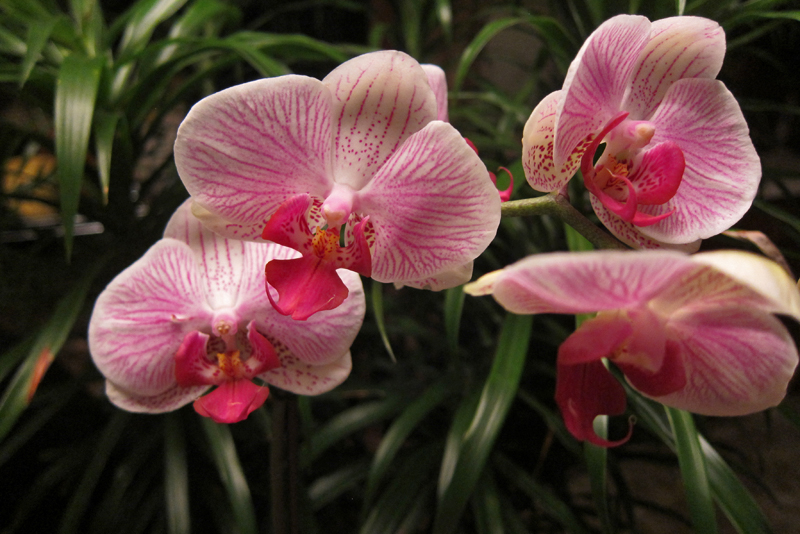 There are two important things to note about orchids. One, they are sensitive to their surroundings, as well as to way they are cared for. Two, orchids simply love their water, and flourish when the air thick with it (high humidity). Regular watering is important. But watering orchids with any kind of water can be harmful. Orchids prefer slightly acidic water (pH 6.5 ± 1). Let me describe in more detail.

Types of water that can be used for orchids
o You can use drinking water for orchids. If it is good for you, it is good enough for orchids.
o Tap water: Good quality tap water can be used for watering orchids. However, be careful while watering sensitive orchids, as the roots can get damaged if there are high quantities of dissolved salts. If hard water is coming out the taps avoid watering with it. Hard water leaves behind white spots on surfaces after drying. Though, you can remove some hardness from the water by using filters or by boiling.
o Rain water: Some growers have been using rain water for their orchids. No doubt rain water is good for orchids, that is what they get in their natural habitats. But what if it does not rain much (!), like here in my city. And more importantly, the rain water is sometimes more polluted than even the tap water, due to mixing of impurities present in the air. 'Acid Rain' is more dangerous than salty water.
o Purified water:
• RO water: White deposits on leaves after watering indicates presence of dissolved salts in water. Salts can also collect on the top of the potting media. This can be detrimental to the growth of the orchids. Water obtained through reverse osmosis (RO) method is good for orchid which removes the dissolved salts.
• Some orchid grows advise use of distil water, but I do not think it is good for orchids or any other plant for that matter. Distil water has no dissolved salts and has a pH of 7. Now, plants (and orchids, of course!) take all their mineral nutrition through the water absorbed from roots, but if the water has no minerals dissolved in it then how will the plants get their minerals?
• De-ionized water: This water is even more pure than distil water. Mineral and ions are all removed on de-ionized water. If you are planning to use either type of water de-ionized or distil, then fertilizer your orchids regularly to keep up the supply of minerals.

Old Knowledge
According to the ancient Chinese the early morning mist is good for the orchids. I did this by placing the orchids outside on the grass during the night. This tip was given to me by a friend who introduced me to orchids. Ancient Chinese even recommended rain water, if mist does not occur in your areas, and next best according to them is pond water and after it comes river water. They warn against using well-water (underground) water. There is even an ancient hack provided by the Chinese to prevent frost injury to the orchids. They suggest watering orchids with the water used for cleaning the fishes! But this is not for difficult to grow orchids.

To Avoid
Never use soft water for orchids. Softened water is often high in sodium salt which is not good for orchids and can harm the delicate roots and growing tips.

Resources
• Choy Sin Hew. 2001. Ancient Chinese orchid cultivation: A fresh look at an age-old practice. Scientia Horticulturae, Volume 87, Issues 1–2, pg: 1–10.


You Should Also Read:
Watering Orchids
Orchids and Humidity
Fertilizer Use in Orchids


Related Articles
Editor's Picks Articles
Top Ten Articles
Previous Features
Site Map





Content copyright © 2022 by Anu Dharmani. All rights reserved.
This content was written by Anu Dharmani. If you wish to use this content in any manner, you need written permission. Contact Anu Dharmani for details.