Developing the Sense of Aroma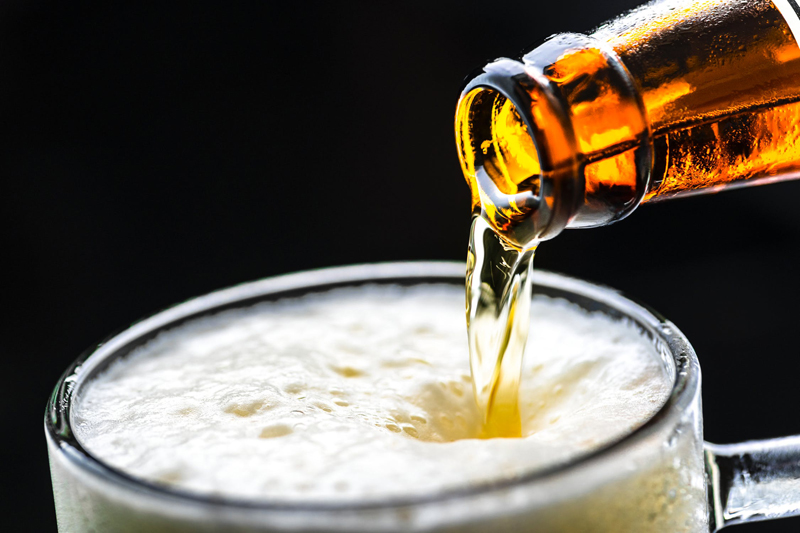 The peanut gallery was abuzz. Their eyes were sparkling, and I felt the snapping of electricity in the midst of this awakening. For many, it was an awakening – after all, many of these women were unaware that so many aromas could be detected in beer. They had been lulled into the idea that beer had a dull taste that only men could enjoy. It was not romantic to them. In their minds, gourmet cooking used wine, and special events were toasted with champagne. Beer just didn't fit.

This Beer Fox was determined to introduce these novice beer-tasters to the freshest, most potent examples of exotic spices I could find. Before leaving for the Alaska Women's Show in Anchorage, I had paid a little visit to the Spice Smuggler in Lansdale, Pennsylvania. Armed with a valuable cache of zest to entice the nose, I meticulously prepared twenty little jars of the precious seasonings, labeling them carefully, to use in my display on the sense of aroma in beer.It worked!

The sense of smell is probably the least studied of all the senses. Yet, it is active twenty-four hours a day, and is the only human sense that cannot be "turned-off" during times of dormancy, or slumber. Scientific studies have demonstrated that the nose can detect more than 350,000 different scents. Scent receptors in the olfactory gland within the nose connect directly to the limbic system in the brain. This is the sector of the brain that transmits impulses related to memory and emotion. In fact, the powerful stimuli associated with aromas are believed to affect 75% of our emotional state, and can influence mood, memory, emotions, mate choice, immune systems, and hormones.

The sense of taste is influenced by the sense of smell. The tongue only detects five stimuli – sweet, sour, salty, bitter and umami. When combined with the intense impressionability of the olfactory sense, the result is the characteristic known as "flavor." With beer that excites your senses, this "flavor" engages the mind and body, and can leave an impression that is pleasant and lingering.
Experiencing Aroma
How do you learn to experience smell? How can you define the aromas you detect? How can you categorize them?

Your senses are most perceptive during the late morning, around 11:00 a.m., and late afternoon, around 6:00 p.m. If you are serious about defining aromas, gather your own treasures from a spice shop. The intensity of these fresh spices is more concentrated than those acquired in the typical grocery market and will leave a deeply indelible impression. Only inhale a few at a time, associating a similar food and experience with each one as you breathe in, developing a memory chain as you progress. Touch a bit to your tongue, hold your breath for a moment; then, exhale in phases through the nose. You will notice that this allows you to experience the nuances of each spice as it warms within the oral cavity.

Choose spices that may be most detected in varied styles of beer:
Coriander Seed, Anise Seed, Star Anise, Ginger, Lavender, Juniper Berries, Lemon Peel, Orange Peel, Cinnamon, Cloves, Nutmeg, Allspice, Vanilla Bean, Hickory Smoke Salt, Savory Leaves

Also pay close attention to fruit aromas:
Peach, nectarine, pear, banana, strawberry, apricot, grapes
Citrus - lemon, lime, tangerine, pineapple
Melon – mango, passion fruit, honeydew, watermelon, cantaloupe
Apple – Granny Smith, Rome Beauty, Red Delicious, Early Harvest, Gala, McIntosh, Winter Banana
Dark Fruit – cherry, blueberry, blackberry, boysenberry, prunes, figs, plum, raisins, red grapes

Other scents you may develop in your olfactory spectrum:
Malts – barley, wheat, oats, rye, sorghum, quinoa
Adjuncts – corn, rice
Yeast – fresh baked breads, yogurt
Hops – grapefruit, pine resin, lemon peel, black currants, pineapple, apricots, violets, clover, flowers, wood, earth, pears, grass, hay, tangerine, passion fruit, lemongrass
Water – sulphuric, chlorine, plastic, band-aid
Other aromas - oak, tobacco, pork, wet paper, leather, barnyard, sherry

As you become more aware of these scents, you will notice a greater mélange of flavor in food, coffee, teas, and especially, distinctive styles of beer. On the initial pour, primary aromas within the beer become airborne, but dissipate quickly. Your first impressions can be strong, and you will want to note these initial stimuli. As the beer warms, secondary volatiles are released, followed by additional aromas in the swirl. As these volatiles stimulate your olfactory senses, they will combine with those felt on your tongue – including taste stimuli and mouthfeel – for an overall impression that will recall pleasurable experiences and cement them in your memory.

As Marshall McLuhan said, "The sense of smell is the root of memory."

Cheers!
 
You Should Also Read:
Beer Tasting Tips - Evaluating Aroma
Beer Tasting Tips - Appraising Taste Profiles
Beer Tasting Tips - Judging Mouthfeel


Related Articles
Editor's Picks Articles
Top Ten Articles
Previous Features
Site Map





Content copyright © 2021 by Carolyn Smagalski. All rights reserved.
This content was written by Carolyn Smagalski. If you wish to use this content in any manner, you need written permission. Contact Carolyn Smagalski for details.