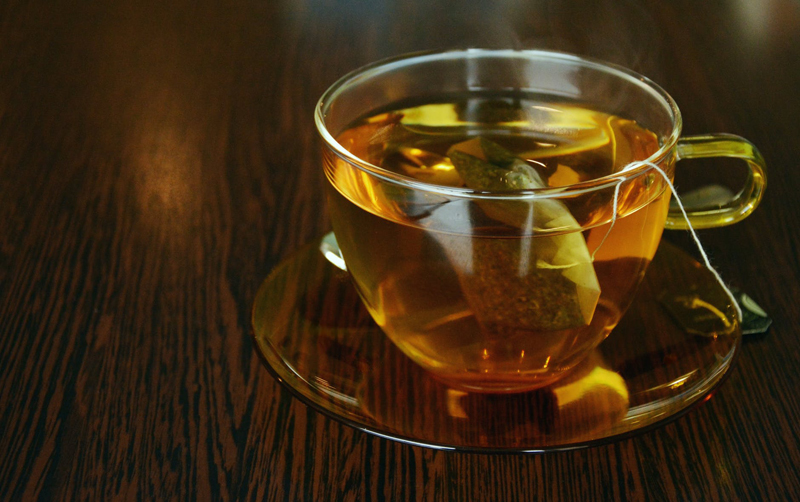 Tea Dyeing

Do you have small items such as bras, handkerchiefs, scarves, or cloth napkins and table linens that may have small stains, or are no longer white? They may look drab or have the "dull creeps'. It may be time to practice the time- worn craft of tea dyeing.

Tea dyeing is an art form from long ago that can revitalize those old items into useable pieces that can be used everyday again.

Tea cloth dyeing is sometimes referred to as tea staining, is thought to have originated in the Orient. The history behind this craft is somewhat sketchy. What is known is that the consumption of tea in huge quantities is attributed to China and Japan. And green tea is the most prevalent. The powder of green tea proved to stain fabric well, thus becoming an art form. It goes back hundreds of years.

Although, coming into popularity were the love of silken fabrics and the usage of flowers and fruits for dyes. The flowers and fruits provided vibrant reds and oranges.
This pushed back the green tea staining to be a less popular option as it could only dye in the color of green.

Modern advances and dyeing techniques, along with new types of equipment have caused tea staining to be left to those who fancy crafts. It is known that in the south of Japan and parts of Tokyo, green tea is still grown extensively. Here it has found a niche'. Tourists can still purchase small items such as tea stained handkerchiefs and scarves in their markets and tea houses today.

Here's a recipe that can be used at home and can be adjusted to your needs.

You will need a few things to begin your tea stain. You will need a large stainless steel pot.( If you don't have one, look at thrift stores, garage sales, antique shops and purchase a "worn-in" pot). The pot should have the capacity to hold about three gallons of water. You will need about 8 oz. of loose black or green tea (depending what color you would like to produce). Gather a hand-held strainer, some tongs, a wash cloth size piece of either cheesecloth or muslin, and kitchen string and finally a bit of mild detergent.

To begin- the garments or linens to be stained should be soaked in a sink of cold water.
Next- fill the cooking pot with water and put on stove, bring to a boil.
Third- take the measured loose tea and put in cheesecloth or muslin and tie with kitchen string. (forming a tea infuser)
Fourth- put the tea ball into the boiling pot of water, and continue the boil for at least 30 minutes.
*The longer you boil, the darker the tea, boil one hour if you can.*
Fifth- remove the tea infuser and strain if needed.
Sixth-wring out the wet clothing pieces and add to your pot of tea water.
Finally- Turn off heat and steep for several hours or overnight. Stir occasionally, to insure even coloring. When your fabric reaches the color that you like, take your pieces out and run them under water. Now you can hang your items or spread out on a clean towel and lay flat to dry.
A few last words- Please adjust your recipe if using less water, say half that amount, use half the amount of tea. Also please remember this is a permanent color change for your fabric item. If you have an antique or beloved item, please do not tea stain them. Always test fabric first!

Have fun doing this very old craft, and revitalizing things that were just sitting around and not being used. This is an eco-friendly craft as well. Repurpose, reuse, recycle and use sustainable products.





Related Articles
Editor's Picks Articles
Top Ten Articles
Previous Features
Site Map





Content copyright © 2022 by Mary Caliendo. All rights reserved.
This content was written by Mary Caliendo. If you wish to use this content in any manner, you need written permission. Contact Mary Caliendo for details.