Office Attire and the Need for a Suit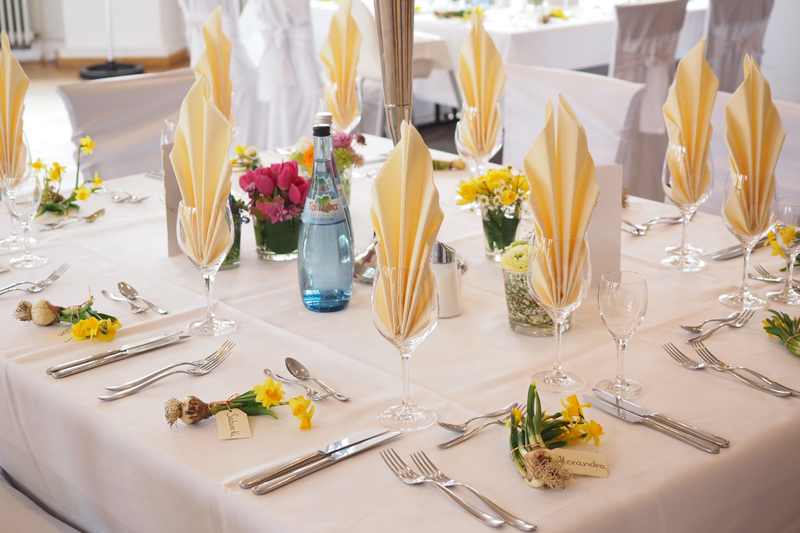 Our society is becoming more relaxed. Our cars lack the behemoth size of former years and are getting smaller and more efficient. Likewise, our clothing manufacturers are eliminating the need for layers. We now have shirts and socks which can wick away moisture while simultaneously keep us warm and dry. In many ways less has become more. Even in the case of office attire we are wearing less and becoming more relaxed in our choice of clothing. Many younger corporations have made business casual attire trendy and acceptable. Three-piece suits have been replaced with Chinos and a button down. Ties are becoming obsolete, as are Wingtips. Except in the most formal of office settings is a suit necessary anymore. The vest was eliminated first, followed by the tie. The blazer is nice to have but just gets in the way. Nowadays you can get by with a button down, slacks and some nice cuff links.

We all, however, need one or two suits in our wardrobes. Whether we be men or women, we all need a good, actually fantastic, suit to meet societal needs.

Why, you ask? And just what might those societal needs be in this new millennium of ours? How about funerals and weddings for a start? People are united every day and, sadly, people depart from our lives. Both occasions call for a show of respect on our part and the gift of dignity for whom the occasion is for.

When attending a somewhat formal affair, a suit is never overkill and you will never look too polished or over dressed. Having one suit for men or in a woman's case a skirt suit in your closet actually allows you to show up to an event with just the person for whom you are there for on your mind. There is nothing "cool" about showing up to a wedding in jeans and a t-shirt or some mini skirt and tank you'd wear to a bar. And omitting a blazer or proper jacket to a funeral is not going to help the grieving during their time of need. No one cares if jeans are "your style". This occasion in life, as are most of life's events, is not about you. This is your opportunity to show the world that you have the capacity to demonstrate consideration for others while simultaneously declaring that you didn't just show up for the free food.

We all hear the lamenting that you can't afford to dress like that. Trust me, though, it's quite doable. For the financially challenged you can piece a great suit of clothes together. Although one great suit is wonderful to begin with and then you expand from there, here's a way to put your wardrobe to work for you. Begin with the shirt. You want a long sleeve button down. Go to a men's or women's department and find one that is of good quality and fits. Often this requires asking for help. Whether it be the person behind the counter, your significant other (great date opportunity) or your mother, get a qualified second opinion. Start with the basic white shirt. And learn to press it yourself. It saves time, money and helps the environment. There are many online sites explaining the how to, I like, https://www.betterlifestyleproducts.com/how-to-iron-a-dress-shirt.html.

Now that you've conquered the shirt, your next step is locating either slacks or a skirt. Again consider the quality of the fabric and the fit. You want pants to "break" at the right place above your shoes and to be the proper length in back. Skirts need to fit well also and be of a more conservative length. As for color, go for black first as it's timeless. Navy is extremely corporate but will look good. Again keep it pressed, hung and ready at a moments notice.

Next is the blazer which needs to match the pants. And remember shoes. Get a pair that are comfortable but go well with the shirt. Consider getting a pair of shoe trees to keep your shoes in good condition. Again consult with authorities, get a second opinion and go for a timeless, classic look

You are now set and lacking in excuses. Dressed for success, you can entertain the idea of getting a decent gift rather than working at justifying your sad attire. Considering others rather than working to justify your lack of decorum is a freeing experience. Taking the opportunity to show respect when the occasion calls for it allows you to be more relaxed and either enjoy the moment or reach out to others, depending on the occasion. Congratulations, you've just mastered office attire too.



Related Articles
Editor's Picks Articles
Top Ten Articles
Previous Features
Site Map





Content copyright © 2023 by Lisa Plancich. All rights reserved.
This content was written by Lisa Plancich. If you wish to use this content in any manner, you need written permission. Contact Lisa Plancich for details.