Tea for Upcoming Holidays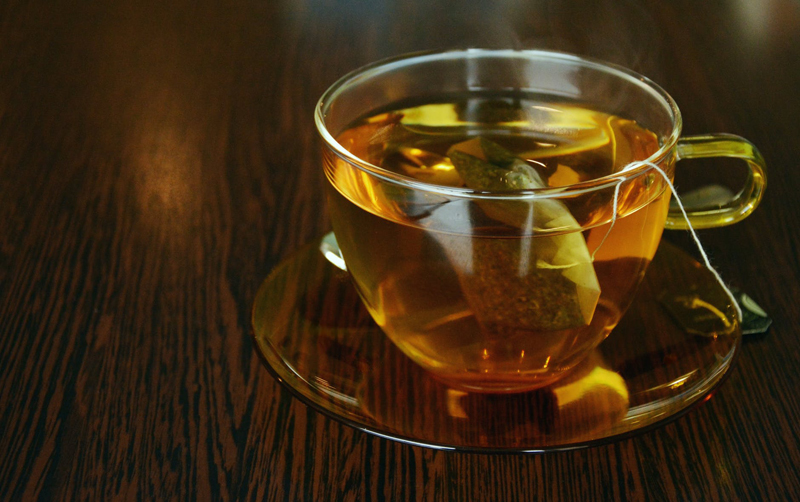 The weather is changing. The weather is starting to cool and one can feel the crisp air and see the falling leaves. Our thoughts are turing to the holidays and the planning of those holidays. Before we know it the Christmas rush will be on!

Holidays like Thanksgiving make us recall family traditions, all of those special family times, and of course special family recipes. Has anyone been assigned the special drink to pass? No? Well if not, why not be the start of a new family tradition?

Our childhoods' are full with memories from your aunts' vegetable casserole or special whipped potatoes, and always pumpkin pie, or apple slices. Yummy! As we gather in the kitchens and tables for our special meals; the aromas that surround us smell wonderful.

Continue your "pumpkin" feeling as your set your harvest table. Using oranges and browns in your place settings and decorations make the table cozy. Scatter leaves around the table, or use a line of little pie pumpkins. Use cloth napkins with fall themes or browns and oranges. And don't forget the glow of candles. Bringing your steeped tea to the middle of the table to impart the aromas and smells around the room.

I have some ideas for tea that can not only be used for Thanksgiving and Christmas, but all winter long. After going sledding with the kids, skip the hot cocoa and try the spiced tea.

Here's a quick little recipe for spiced tea that is warm and soothing. And the bonus is the kids will love to help in the kitchen with you.

Here's what you will need for spiced tea:
You'll need to brew your favorite tea. For this recipe you will need to brew at least four cups.
4 cups of brewed tea
1/4 cup of honey
4 cinnamon sticks
4 cloves
*if you would like slice some oranges for garnish.

Here is how to make it:
#1 combine your favorite brewed tea in a saucepan on the stove.
#2 add all of the other ingridients. Then heat for five minutes over a medium heat. *But do not boil*.
#3 strain into hand held strainer into your mug.
#4 serve hot. Yield 4 servings.
Use garnish if you would like. Stir with any extra cinnamon sticks. (kids love this).
Many companies also offer pre-made bagged teas, and loose teas for the holidays as well. Many will offer pumpkin teas. Some will contain rooibus tea, black tea, apple, nettle leaves, sunflower, natural pumpkin pie spice, nutmeg, cinnamon, ginger, and cloves, and cranberries.

These teas will remind us of pumpkin pies with a creamy smooth taste. But an idea for the pre-made teas to make them creamier, add a bit of cream or a dollop of whipped topping. It becomes like having a dessert in your cup.

The benefits to drinking tea are the general anti-oxidant content, but when you add other things to your cup of tea, it becomes a cup that is super-rich in anti-oxidant. Beta-carotene (contained in the pumpkin)and vitamin C are bonuses.

Many wintertime teas are mood-lifters. Because we don't get enough sun exposure, and perhaps we don't get enough exercise either the mood-lifters help. So when we need that lift we can find teas that contain ginger root and lemon grass. Drink and slowly your mood will be lifted.

When holiday planning and the shopping begins, and whether it is shopping for Thanksgiving or for Christmas, and the tension begins one quick mug of a mood-lifter tea or spiced tea will put right back on track.

So when it comes time to start planning your menus for this holiday season, make sure you start a new tradition centered around a great aromatic pot of tea.








Related Articles
Editor's Picks Articles
Top Ten Articles
Previous Features
Site Map





Content copyright © 2021 by Mary Caliendo. All rights reserved.
This content was written by Mary Caliendo. If you wish to use this content in any manner, you need written permission. Contact Mary Caliendo for details.