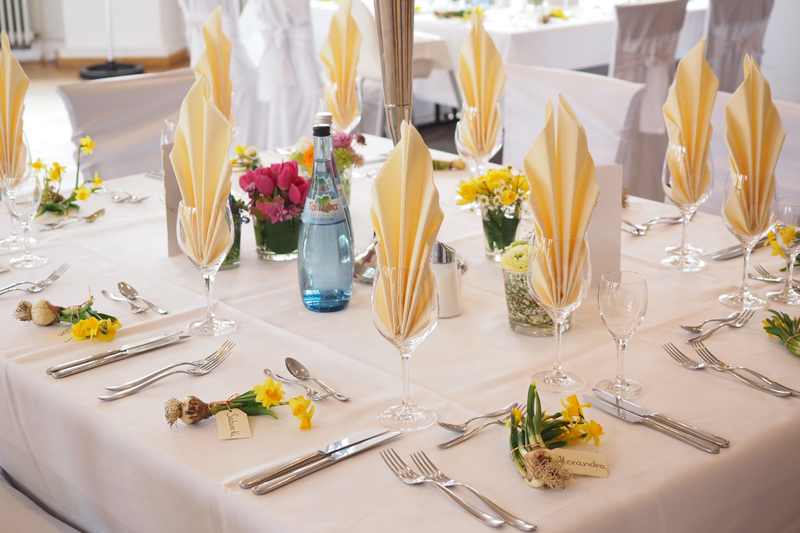 Lunching in a restaurant, the gentlemen at my table immediately noticed three rather pretty women who entered and were seated near our table. All three women were quite striking and very well dressed. Their hair was immaculate and I was impressed with their choice in shoes and bags. Seated at the table next to these young women were four other women all dressed much more conservatively. Although they were professional looking, they were not what the men at my table considered show stoppers.

At what we will term the "pretty table", the ladies sat down heavily, as though they were dealing with a tiring day. One told the server they wanted water with lemon and to please remember to bring them straws. The only reason I remember what was said is all three were very loud. Suddenly one burped, also loud, and everyone at their table laughed. One of them snorted when they laughed and the giggles started all over again. This time it was followed by four letter expletives by one of the three commenting on how gross they were being.

When their server arrived with the water all three ladies were very rude. They all had special requests and acted as though they had already decided that their server or the chefs were going to mess up their requests.

Meanwhile at the more business-like table, I noticed smiles and laughter. They were quite kind to the same server who had endured rudeness earlier.

Drinks at the pretty table resulted in sugar in an iced tea followed by the noisiest spoon swirling the sugar I have ever endured. Another slurped her tea. The third complained that she was sure she was drinking Coke and not Pepsi. No one thanked the server for bringing their drinks. No one smiled. All three had their elbows on the table, chin in their hands.

At the business table all four thanked their server for their drinks. No one clinked a spoon. No one was rude. All three smiled. Suddenly these more business-like women became the most beautiful people in the restaurant. As proof, one of the men at my table commented on how pretty one of the more conservative, less trendy, women was.

A transformation was definitely occurring. Clearly first impressions are not always true. At the pretty table, manners deteriorated to nonexistent. There were mouths full of food and entire conversations going on simultaneously. Elbows supported chins. No napkins were used. It was a sad sight.

The business table was the epitome of decorum. Laughter was lilting. Napkins were used. Conversation was quick but no one had food in their mouth when the spoke. The difference between the two tables was extreme. By the time the gentlemen and I had left. No one gave the formerly pretty women a second glance. Without their realizing it, what was cute was now inconsiderate. And what was originally unnoticed, became the table who people were attempting to get their attention.

The lunch ended with once striking women deteriorating before our eyes strictly because common courtesy and table manners Mom and Dad taught at a young age were not followed. In the case of making a positive first impression, clearly parents know best.



















Related Articles
Editor's Picks Articles
Top Ten Articles
Previous Features
Site Map





Content copyright © 2021 by Lisa Plancich. All rights reserved.
This content was written by Lisa Plancich. If you wish to use this content in any manner, you need written permission. Contact Lisa Plancich for details.