The Nightmarist by Duncan Rouleau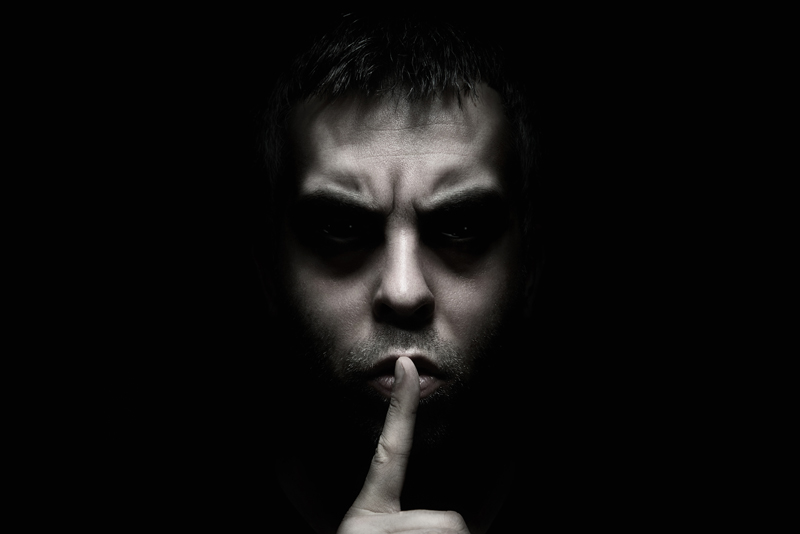 Having helped create a successful production company (Man of Action) that showcased its work on the Cartoon Network through such hits as "Ben Ten," "The Nightmarist," published in 1996 by Active Images, is the first original graphic novel by acclaimed artist and writer Duncan Rouleau.

Beyond the occasional foray into the graphic novel world, I'm probably not as "expert" about the subject as I should be. Sure, I know my horror art and appreciate a good mutilation in storyboard form just as well as the next ghoul, but I have been lax in following every detail of the graphic novel scene. I now know two things: I'm missing out, and Rouleau's art disturbs me.

Being disturbed is a good thing…

Right?

Enter Beth Sorrensen, a twenty-one year-old woman whose intelligence manifests itself in her dark, brooding artwork. Depressed and quasi-suicidal, she captures the disturbing images of real(?) life and translates them onto paper. There is another thing about Beth: she has a recurring nightmare where she is being gutted on an operating table by a familiar and simultaneously strange presence. The good Dr. Kraus, her licensed therapist, is supporting her though the processing of this dream, which seems all well and good, until reality slowly shreds away and Beth is allowed/forced/driven to see the true nightmarish qualities of her waking, everyday life.

But wait! There's more!…

Beth is visited by another figure who calls himself the Nightmarist. He wears crazy specs, a stylin' hat, claims that he works for the Ministry of Dreams, and warns that Beth is under attack by a sinister force. A force of…Beth's own imagination? Something darker? Or perhaps the Ministry itself is the demonic force seeking to destroy Beth?

Confused? Don't worry…I was, too. Roulaeu keeps the reader guessing at Beth's sanity to the point that we almost feel equally as neurotic. Maybe it was, as I mentioned earlier, because I hadn't been much exposed to the graphic novel, but the artwork drove me a little batty, too. There were points in the novel where I found myself as lost and overwhelmed as Beth in the stunning frames that assault the visual senses in a random, subliminal way: intentional or not, it was effectively disturbing.

The story is visually beautiful, well written and energetic. Rouleau's characterization is endearing and offbeat, mixed with subtle hints of realism and a whole lot of little twists and turns that are sure to keep even the die-hard horror fan reading until his eyes are eaten out.



Related Articles
Editor's Picks Articles
Top Ten Articles
Previous Features
Site Map





Content copyright © 2022 by Justin D. Davis. All rights reserved.
This content was written by Justin D. Davis. If you wish to use this content in any manner, you need written permission. Contact Justin D. Davis for details.