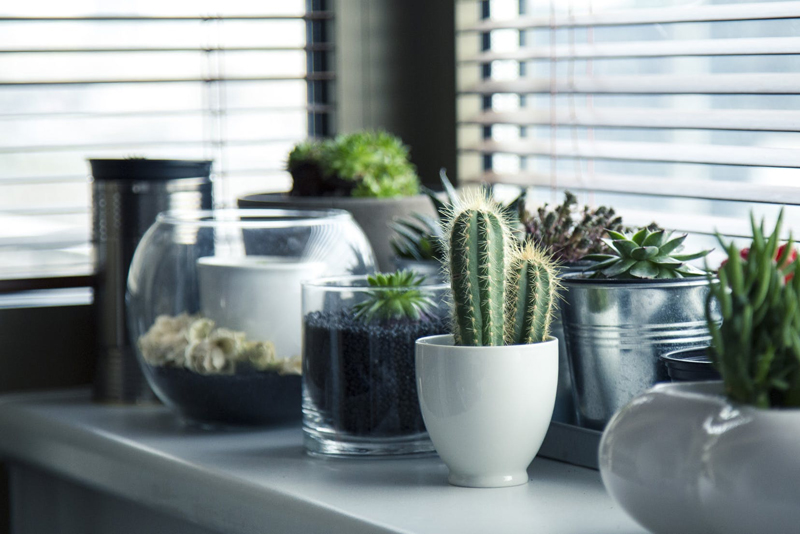 Aphids are an extremely common pest on plants indoors and out. Most of us have had the displeasure of meeting this variety of plant nuisance. Those that have not can expect to do so at some point. Possibly you have heard them referred to as "plant-lice", which I think is a suitably unattractive nickname.

For the most part, indoor gardeners will see only the green type of aphid. There are also red, yellow, black and gray ones, to name a few. Most aphids prefer one specific type of plant to feed on, but there are many more that are indiscriminate. I have never encountered an aphid that wouldn't devour the next nearest plant when given the chance.

Aphids have six legs, two antennae, and two cornicles or tubes on their back end. Some aphids have wings, and others do not. I recently saw a large population of hundreds of aphids, and I saw only a single winged-one in the bunch.

Act promptly, before the situation gets out of hand. Aphids tend to cluster where the newest parts of the plant are, and that's where the most obvious damage is going to occur. Leaves and flower buds will be deformed when they begin to expand. When the infestation gets a little further along, they may just eat off the entire growing portion of the plant, leaving you with a stump!

Aside from the damage incurred from the consumption of your plant, aphids secrete a sticky substance called "honeydew". It is essentially digested plant juices, but it can be a big problem when warmth and humidity are part of the equation. Sooty Mold finds these to be the perfect conditions. While often considered a cosmetic issue, the black dust-like mold prevents the plant from photosynthesizing to the best of its ability, compounding your plant's problems.

The easiest way to prevent aphids from getting on your houseplants is to keep from exposing them to infested plants. This means quarantining new additions until you are sure they aren't carrying any bugs and closely inspecting them before they are integrated into your collection. The same goes for plants that have spent any time outside. A little preventative systemic is helpful, as well.

If you find yourself the unwilling landlord to a family of aphids, it's great to know how simple it is to get rid of them. The bugs can easily be picked off the plant, or washed off with soap and water. Chemicals are not necessary and if you can avoid using them, you are better off since many types of aphids have become resistant to pesticides.

While simple, it definitely takes vigilance and persistence. Keep a close eye out for newcomers. An aphid's life cycle can be as little as a week, so plan on treating the affected plant on a weekly basis until you don't see anymore bugs. If you don't treat regularly, you may end up with a whole new colony next month. You need to re-examine the plant to be sure you catch those eggs as they are hatching. Stick to it, and your aphid problem will be over soon!

This site needs an editor - click to learn more!

You Should Also Read:
Non-Toxic Pest Control
Summering Houseplants Outdoors
Houseplants Newsletter




Related Articles
Editor's Picks Articles
Top Ten Articles
Previous Features
Site Map





Content copyright © 2023 by Lisa Beth Voldeck. All rights reserved.
This content was written by Lisa Beth Voldeck. If you wish to use this content in any manner, you need written permission. Contact BellaOnline Administration for details.