5 Tips for a Stress-Free Thanksgiving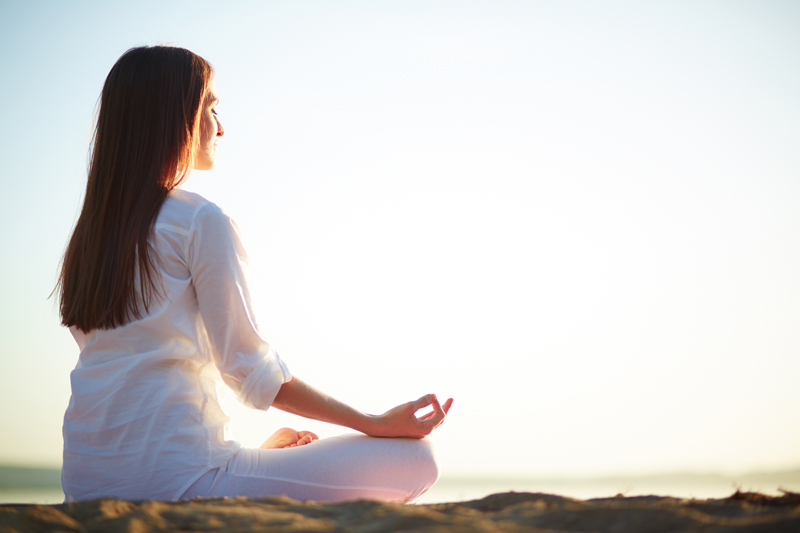 We have it all, but don't know what to with it. This confusion causes us stress and unhappiness as we keep searching all over the place for the fountain of youth, wealth, soul mates and exotic experiences. Quite often what we expected to be wonderful soon disappoints or we grow acclimated and no longer appreciate it. Anyone out there who has found a soul mate realizes that the soul mate eventually ends up annoying us too!
And now Thanksgiving is almost here and many of us feel compelled to feel thankful. The media, the greeting card industry, churches and temples are bombarding us with affirmations of sentimental thankfulness, while we just mouth the words. Going through the motions of Thanksgiving, we serve the bird and the trimmings, signaling an eating marathon rivaled only by the hard work involved to clean, prepare, cook and entertain family and friends! We persuade ourselves that we are eager to celebrate the holiday, navigating miles of heavy traffic (on land and air) and ultimately, a sigh of relief when it is all over. What is the secret recipe for thankfulness?
Remember: You are above ground. Why do we drive ourselves crazy overloaded with chores and tensions concerning a holiday of gratefulness? We have lost our sense of simple appreciation because we have lost ourselves in unrealistic desires, pretense and an inflated value of personal performance. There is no substitute for relaxed good cheer which welcomes people to your home for warmth and positive energy. If your house is too clean and everything is too perfect, people are not going to feel comfortable as they will be afraid to disturb anything or flow in conversation.

Keep it simple. You don't need to serve so many courses and dazzling dishes to have your guests oohing and aahing about how marvelous you are while you feel deader than the turkey. The other day, I had to really take a second look at disposable plates which look like fine china. The sweet potatoes don't need marshmallows and pineapple in them, for they are sweet enough when baked – get the point?
Sit with your company and enjoy them! If you are in the kitchen up to your elbows in stress, you are not enjoying the holiday and your family and friends are not enjoying you. Let everyone feel important and help you out like a team. Cook less fattening, artery clogging food and serve up more love. This is truly being heart smart!
Do not actualize any negative prophecies you have about your family and guests. Be positive, witty and generous with compliments and watch almost everyone reciprocate. You are the center and you set the barometer in your home. What will the climate be: Stormy, unseasonably cold or warm and sunny? And if Uncle Bill drinks a bit too much and slings a few barbs at you, just laugh and distract his attention with a photograph, his favorite magazine or a compliment.
Take a walk.
After dinner take a brisk Thanksgiving walk with your guests to prevent fat deposits from sticking to the arteries and to increase endorphins. There is no need to pack on the pounds during the holiday season. And most importantly, there will be no post-Thanksgiving guilt!
---
For more information on dealing with Holiday Stress, read my book,
Turn On Your Inner Light: Fitness for Body, Mind and Soul
. To listen to archived radio shows with guest experts visit
Turn On Your Inner Light Radio Show