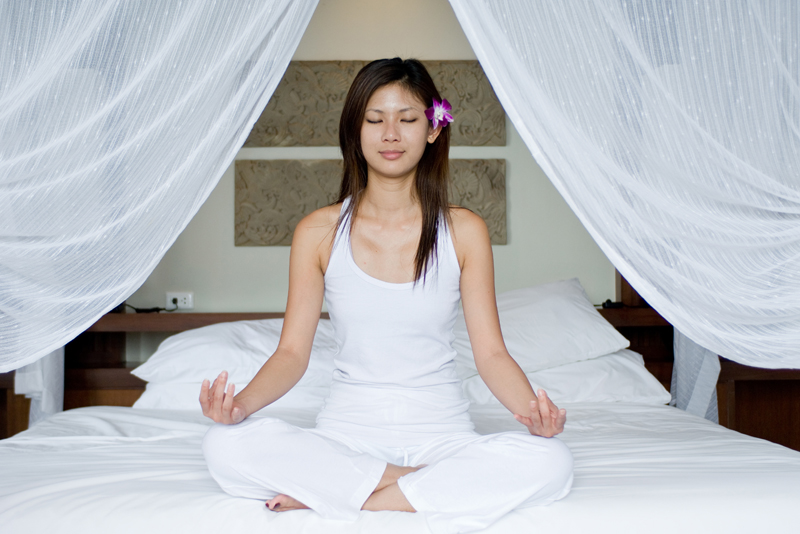 Depression can sneak up on you while you are busy going on with your life. The holidays and the thought of going through yet another New Year as a single person can make even the strongest person feel weak. Before you know it, you are curled up on your sofa, on a Friday night, hugging a pint of ice cream and ignoring all in-coming calls. If this sounds too familiar, then it is time for a change – New Year's Eve does not have to be the only time for a groundbreaking resolution to change your life around. Why wait until the old year is out before starting the changes that will bring about unlimited possibilities?

Being a single person gives you far more options for change than you may realize. Find comfort in being able to make decisions on your own without the need to consult others first. You have the freedom to schedule a holiday, leave that job that brings you nothing but grief, or relocate to an entirely different country if you choose - the decision to make these changes, any changes, are yours to decide and yours alone. Freedom is powerful and being a single person allows you to do as you choose, when you choose. This kind of power can be exhilarating. The change you make can be radical, or minor. The choice is yours.

But before you begin your journey, it is critical that you understand what is causing your unhappiness. To simply ''mask'' your depression with a veneer of glee could do great harm to your sense of self-worth. Take some distance from your daily life and get a better perspective on what is causing your despair. Find a quiet place where you feel safe and calm, even if you have to lock yourself in the bathroom. Arm yourself with a journal, favorite pen, and some relaxing music, and get to work on looking at what, or who, is creating stress in your life. Be honest with yourself and get to the heart of the issue. Getting some distance from your life will help you clearly see what is dragging you down.

Once you discover the source of the problem, you can begin counting the days to the end of the ''old'' way of thinking about your life as a single person, and start looking anew at the potential for happiness that the coming year could hold. Start looking for that new job now. Get out there and register for spring classes at your local college. If you find that you are having difficulty getting to the source of the problem on your own, take a break and call a friend. The important thing is to get distance from your stress and look at it with new eyes. Take all the time you need but take the time, nonetheless.

Remember, don't stress out on trying to find your ''stress-out'' sources. By starting your ''changes'' before the New Year, you are taking the first steps in taking control of your own happiness. You have the power, and the freedom, to change the landscape of your life. That is a fact that is far too exciting to put off until the New Year.






You Should Also Read:
Holiday Tips Especially for Singles
Enjoying The Holidays As A Single Person
5 Ways to Get Ready For the Holiday Madness


Related Articles
Editor's Picks Articles
Top Ten Articles
Previous Features
Site Map





Content copyright © 2023 by Christyann Anderson. All rights reserved.
This content was written by Christyann Anderson. If you wish to use this content in any manner, you need written permission. Contact Christyann Anderson for details.