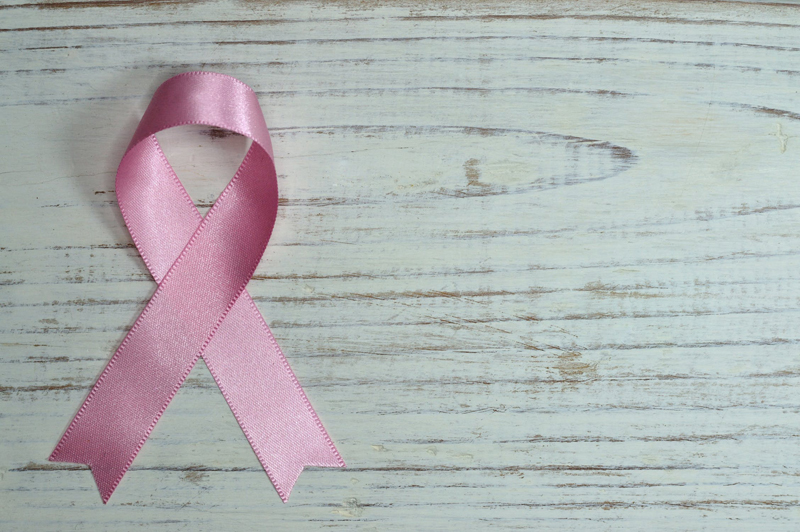 Okay. Okay. Maybe I'm exaggerating. I haven't seen a pink jack-o-lantern yet. But the Halloween stuff is out. And so is all the pink stuff. Why? Because not only is October host to All Hallows' Eve, it is also National Breast Cancer Awareness Month.
Every year, the month of October gets pinker and pinker. From computers to soup cans, from cars to athletic sox; if you want it in pink, you'll find it for a price. And that's the point. How much of this pink marketing is really benefitting worthy breast cancer causes and organizations?
Not nearly as much as you'd think.
Breast cancer is big business, and it is probably the leading target for companies looking to increase their visibility and, as a result, their profit. Every day, someone new jumps on the bandwagon to claim a slice of the breast cancer pie. Known as "pinkwashing," these corporations are
supposedly
collaborating with nonprofit breast cancer support organizations to raise money for the worthy nonprofits. What really is happening is known as "cause marketing" or "cause-related marketing." The worthy nonprofit groups usually see only a miniscule portion of the profits raised in their name.
One recent example involved a famous yogurt brand, whose parent corporation exploited the breast cancer cause on two different fronts while playing on the sympathies of concerned consumers.
Said yogurt brand asked us to mail in the pink container tops they had deployed for "breast cancer awareness." For each top collected, ten cents would be donated to a well-known breast cancer nonprofit.
Think about it. Ten cents? And
you
had to do all the work! First you had to buy the yogurt (fine if it was your favorite brand, but otherwise you were compromising your preferences). Then you had to eat it, or pour it down the sink if you didn't like it and only bought it to "support breast cancer." You washed the top and got ready to mail it. If you didn't mail the top back, the ten cents would not be donated.
Hold on a minute! The yogurt company donated ten cents here. But it cost you forty-two cents (at the time) to mail the top in. And what if you paid 79 cents for yogurt that you never would have otherwise purchased? Essentially, then, you would have been out $1.21, ten cents of which would be donated to the "cause."
On top of this, we aren't even taking into account how much the yogurt company spent to market and advertise this pink top awareness campaign. We also aren't taking into consideration (and probably didn't know) that the yogurt (at the time of the campaign) was being made from cows treated with rBGH (recombinant bovine growth hormone), which is suspect in contributing to an increased risk of breast cancer, as well as other types of cancer.
All cause-marketing partnerships are not created equal. There are many legitimate corporate/nonprofit partnerships that you can feel good supporting. But in the example above, wouldn't it have been better to donate that $1.21 to your local cancer center? Perhaps it could have gone to their reading library or to their scholarship program for their patients in treatment to receive complimentary therapy such as massage or acupuncture.
We all want to do everything we can to eradicate breast cancer. We will be constantly reminded of this during the month of October. The important thing to remember --whether we are contributing our time, our money, or both – is that we know the results of our efforts. It's up to us to refuse to support those companies that choose to exploit breast cancer as a means to increase their bottom line.
For more information on this subject, check out
Breast Cancer Action
, a national grassroots advocacy and education organization. Their "Think Before You Pink" campaign is one of the most highly respected sources when it comes to ferreting out the genuine corporate/nonprofit collaborations from the scams.
You Should Also Read:
Acupuncture and Breast Cancer
Strategies to Survive
Cleaning For a Reason


Related Articles
Editor's Picks Articles
Top Ten Articles
Previous Features
Site Map



Follow @PinkRibbonNews
Tweet



Content copyright © 2022 by Gail Armanini. All rights reserved.
This content was written by Gail Armanini. If you wish to use this content in any manner, you need written permission. Contact Gail Armanini for details.