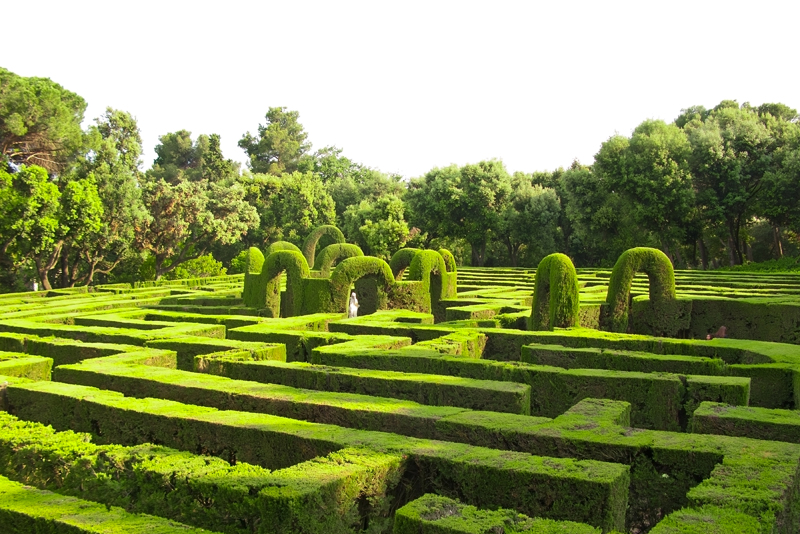 Growing climbing vegetables will not only help bring food to your table, but can also add height and beauty to your garden. Cottage gardeners have been mixing flowers and vegetables for centuries. So, if you want a true English garden look, add climbing vegetables to your garden.

If you have a small garden, climbing vegetables have the additional advantage of using all available space in the garden. Grow them near arches, trellises, arbors or walls, and you'll add an extra dimension to the overall look of your garden.

As an example, see the picture for a beautiful way to create an entrance to a vegetable garden. This archway, created with natural branches, leads the eye into the vegetable garden at Fulham Palace near London. And the bamboo stakes create support for runner beans.

Runner beans were brought to England in the late sixteenth century and became fashionable in Victorian Gardens as purely ornamental plants. Now, of course, we love to eat them. Runner beans are planted in late spring, after the last frost, and produce pink, white or red flowers, adding to their ornamental value. Water them almost daily, in early evening. They are harvested from August to late October. Plants can reach 6 to 7 feet in height.

Beans can also be grown in big pots, but be sure to provide lots of support for them to climb. They grow very quickly and for that reason children find them fun to grow.

Another climbing vegetable to try is the pea. This will reach about 5 feet tall. Kids like to pop the peas out of the pods and eat them straight from the pod without cooking. So, this is a great plant to grow to get your kids or grandchildren involved in gardening.

Cucumbers will also climb – they need to be tied to a trellis to support the cucumbers as they get quite heavy. They also need plenty of watering as they grow.

Climbing melons, gourds, squashes, and zucchini (courgette in England) can all be trailed up supports. Make sure you don't buy the smaller bush varieties - check the seed packet before you buy. Kids love to grow gourds as they can be dried and painted with silly faces for Halloween.

Your garden center will be a wonderful source of a wide variety of climbing vegetables. Check out all the different varieties and colors available. You'll find purple beans and multi-colored gourds and squashes. Kids love oddly-colored foods, so be adventurous!

You Should Also Read:
Arches in an English Garden
Climbing Sweet Peas


Related Articles
Editor's Picks Articles
Top Ten Articles
Previous Features
Site Map





Content copyright © 2023 by Carol Chernega. All rights reserved.
This content was written by Carol Chernega. If you wish to use this content in any manner, you need written permission. Contact Carol Chernega for details.