Bahá'í Views on Racial Prejudice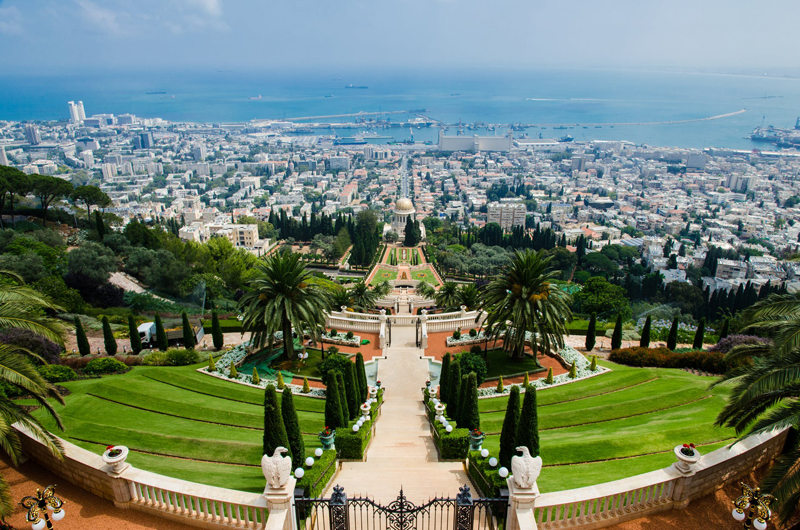 First off, let me acknowledge that prejudice is a labor saving device. By prejudging--that is making decisions without having to waste time observing current reality and comparing and contrasting it with past experience, for instance--we can save a lot of time and effort. No doubt, that ability saved lives when mankind was dodging avalanches and avoiding being eaten by larger carnivores! These days, prejudice is a handicap that not only damages the victim, but cripples the hater, and brings down nations, as well.

Bahá'u'lláh, Prophet-Founder of the Bahá'í Faith, in His station as a Divine Educator, called for the recognition that there is one human family on this planet. This is an immutable natural law that, like gravity, has always existed, even though successive generations have created outlandish theories and traditions to deny it. The idea that there is only one human race, and all six billion or so human beings are the children on the same loving Creator, is not well entrenched. It clashes with the seemingly always popular belief that there are multiple races, some of which are inherently superior to others, and who follow different Gods, some of Whom are inferior to Others…

In one of His books, Bahá'u'lláh quotes God, "Veiled in My immemorial being and in the ancient eternity of Mine essence, I knew My love for thee: therefore I created thee, have engraved on thee Mine Image and revealed to thee My beauty." Which means that all people were created in the image and likeness of God.

Biologically, it appears that all the people who have ever lived are at most about 50th cousins, but of those living today, it's a matter of barely six degrees of separation. Go back four or five generations and say hello to common ancestors.

Okay, but, we don't all look alike, so what does it mean that we are made in God's image?

Bahá'u'lláh teaches that humanity is not a collection of material bodies that have souls, but is rather, a collection of spiritual beings associated with bodies for a short time in this physical plane of existence. Further, He says that while the soul begins at conception, it is eternal; it has a beginning but no end. As souls, we are connected to the Supreme Being, making everyone on this planet spiritual brothers and sisters--regardless of what we look like, where we live, our sex, education or economic class.

Dr. J. Craig Venter, head of the Celera Genomics Corporation in Rockville, Maryland, with the scientists at the US National Institutes of Health, put together the entire sequence of the human genome only a few years ago. They unanimously declared there is only one race--the human race--and any differences among people living in Africa, the Arctic, Asia, Europe, the Americas and the Pacific are merely superficial. The so-called racial differences make up only about one hundredth of one percent of our genes.

Once that set of facts is accepted generally, society can begin to move beyond these obsolete notions of separateness and unite to build a peaceful world. It may be a simple process, but it won't be an easy one to overcome generations of training. There are, however, rather useful tools to assist us, which Bahá'ís are striving daily to perfect in themselves.

Bahá'u'lláh has laid out both the plans, and the society that needs to be built, that His followers believe will achieve the goal of one peaceful world with one human family.

Check it out. You don't have to be a Bahá'í to make use of these tools, or to have a part in building a better world.


You Should Also Read:
Bahá'í Basics
Outline of Bahá'í Laws
Bahá'í Web Resources


Related Articles
Editor's Picks Articles
Top Ten Articles
Previous Features
Site Map





Content copyright © 2022 by Cheryll Schuette. All rights reserved.
This content was written by Cheryll Schuette. If you wish to use this content in any manner, you need written permission. Contact Cheryll Schuette for details.