How To Scrapbook Acrylic Albums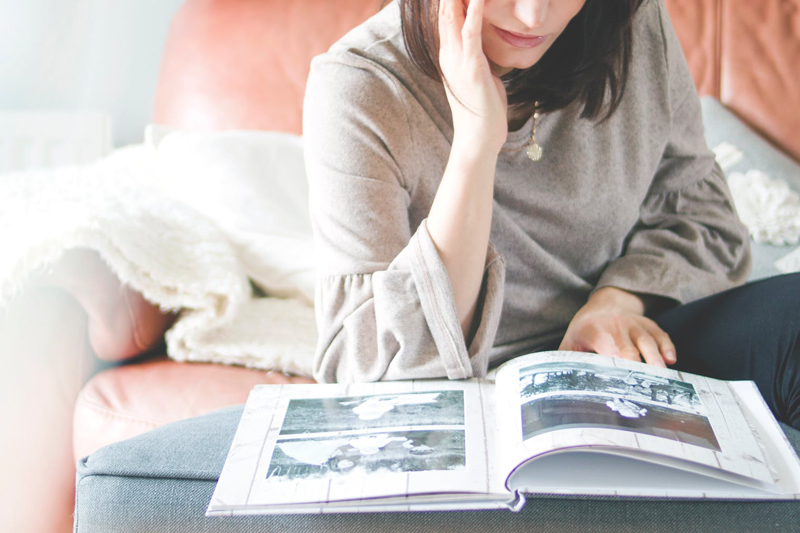 It is very clear that acrylic albums are a hit in the scrapbooking industry. These transparent albums have endless potential for expressing your artistic creativity. Many scrapbookers are falling in love with these multi-layered, multi-dimensional projects. You can use different patterned papers, fonts and embellishments to design creative layers that peek through each page.
Unlike typical paper scrapbooking you will not work page by page. You will work on your acrylic album as a whole right from the start. Keep these things in mind when placing your elements on the clear acrylic pages. You will want to place your elements so that they can be seen through the whole album at the same time. What you do on the back page can be peeking through to the front page.
One of the first thoughts that will come to mind when getting started with an acrylic album is how to hide the adhesives so that they do not show on the other side. If you use double-sided cardstocks or patterned papers you can coordinate and overlay to cover the adhesive from the other side. There are also adhesives available that dry clear with minimal exposure on the reverse side, such as Zip Dry Paper Glue.
Acrylic albums will get you trying lots of new things! When you add a photo to the acrylic album, make sure to think about what you will put on the reverse side of the photo. Maybe crop another photo the same size or use the back of the photo as a journaling area. My favorite look is adding a flower bigger than the picture to the back of the photo. The petals will be peeking out from behind the photo for a great look on both sides!
Tips:
Acrylic is flammable so be careful when heat embossing. Make sure it is on an even surface and give it plenty of time to cool before you handle it again.
Sunny Kohler from FaithSisters.com and Design Team member from My Acrylic Albums says, "I used to get easily frustrated with rub-ons. After completing my first acrylic album I have a new obsession with them. They rub on smooth and easy!"
Sharpies and American Craft Slick writers work great.
"You can add eyelets, grommets or brads by punching holes where-ever you like! Don't be afraid to pull out that cropadile....the acrylic is strong, it can take it! How about adding the appearance of "stitching" on your album? Punch some holes and thread it with ribbon. You get a nice splash of color and texture that's unexpected." says My Acrylic albums design team member Marci Knecht.
When using rub ons or stamps. Put them in a location that can peek through both sides of the page for double the fun.
"Define the edges of your album by lightly coating them with paint. This technique will allow the elements of the album to look as if they are floating, further enhancing the notion of an acrylic album!" says Tanisha Long of My Acrylic Albums Design Team.
Acrylic Album Essentials:
Rub ons
Acrylic Paint, glass paint
Alcohol inks
Bling - nail art, gems and crystals
Stickers
Stamps
Heidi swap masks
Stazon ink (dye based inks will not work with acrylic)
Embossing powders and pigment ink - heat embossing works well but be very careful.
Permanent Markers (Slick Writers from American Crafts work Great)
Transparencies
Crop-a-dile
Glitter
Fabric
Stickles
Chipboard
Flowers
Ribbon
A great place to purchase acrylic albums is online at
My Acrylic Albums
. This is a new company started by Dee Gilcrease and her husband. When they opened their engraving and sign business Dee¡¦s creative juices started flowing. What happens when you pair up a scrapbooker and an engraver/ signmaker¡KMy Acrylic Albums! They produce all of their products in house with great attention to quality and detail! They have many different sizes and shapes of acrylic albums. How great would it be to have an album cut in your child¡¦s name! Your in luck! My Acrylic Albums also offers custom cut albums at very affordable prices!
Acrylic albums are clearly fun to create! Head on over to
My Acrylic Albums
. to pick the perfect album to get you started and then try out some of these tips! Please email me a picture of your album to include in our upcoming slideshow!


Related Articles
Editor's Picks Articles
Top Ten Articles
Previous Features
Site Map





Content copyright © 2023 by Michelle McVaney. All rights reserved.
This content was written by Michelle McVaney. If you wish to use this content in any manner, you need written permission. Contact Michelle McVaney for details.