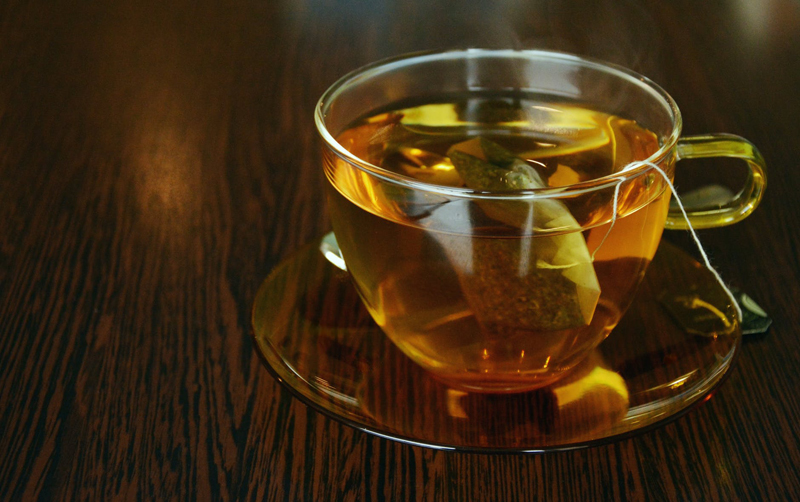 The Powers of Tea

Tea has long had the reputation of being a healing drink, a soothing afternoon drink, or even child's play. But what if tea could help to create a climate of peace, or even help to stop terrorists? Take into account the story of Greg Mortensen and his book "Three Cups of Tea". Mr. Mortensen, a mountain climber, was climbing the second tallest mountain in the world, called the K2, and became extremely ill. He was rescued, and lay for seven weeks recovering in the small Pakistani Village of Korphe. They showed him much hospitality while the village people nursed him back to health. While he was there, he realized that the children had no education or schools and were writing with sticks in the dirt. He vowed to return back and build schools in an effort to repay the wonderful kindness shown to him. Mr. Mortensen especially wanted to respond as females and girls
education was banned by the Taliban.

But why three cups of tea? Because he soon found out that even in the poorest of cultures tea was a long-standing custom and the drinking of tea plays a major role in his book. Hospitality is an essential aspect, and invitations to tea is a custom. The social etiquette will keep your glass constantly filled. In the village that Mr. Mortensen was living as he recovered, he was given tea to help with his dehydration, and he became part of a larger family. The traditional tea that was drank was called paiyu chi (salt green tea) served with rancid yak butter. As Greg began to make deals to include the local people to help to construct the schools, his mentor in Korphe sat him down and introduced him to the culture of how "It takes three cups of tea to do business". He explained on the first cup of tea, you are a stranger, on the second cup of tea, you become friend, and the third cup of tea, you become family. At this point in time, Mr. Greg Mortensen and his organization have met with great resistance but have managed to construct sixty four schools! His belief is that little girls grow up to be mothers and her values will be instilled in her children. Education is empowerment.

Tea plays a great part in cultures and society. Tea is not just an Asian or British forte. It is interesting to find that tea has an impact on many other countries; some of which are rich in history. The United States even has its Boston Tea Party that has been taught to school children through text books for decades. So, whether it's the medicinal qualities you seek, or history rich with etiquette. Tea is an interesting and exciting part of culture. So what's your cup of tea?



Related Articles
Editor's Picks Articles
Top Ten Articles
Previous Features
Site Map





Content copyright © 2022 by Mary Caliendo. All rights reserved.
This content was written by Mary Caliendo. If you wish to use this content in any manner, you need written permission. Contact Mary Caliendo for details.