Bahai.BellaOnline Site Organization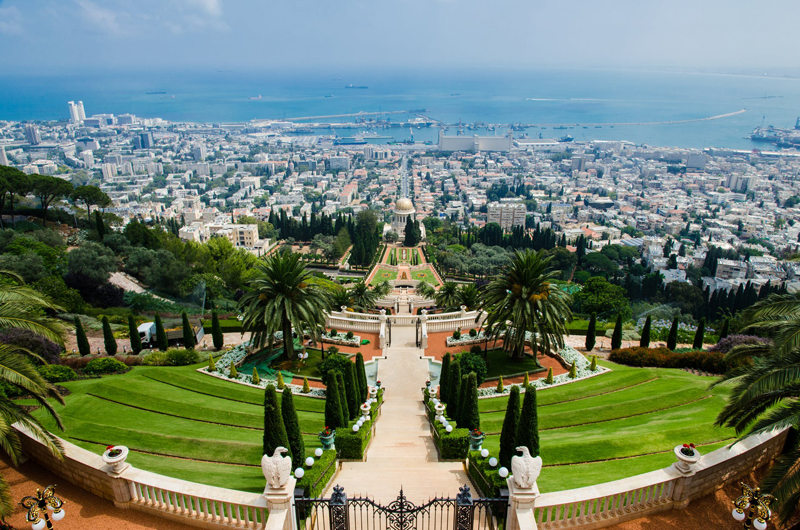 The Bahá'í Faith is a vast topic, and my understanding of it is not so vast. Also, the design and format of the BellaOnline family of sites allows for only 400-800 words per article. Bite sized convenience, fast food for the mind.

The latest five or six articles are featured on the main page. To the right are buttons to click to send me a message (please reference the article to which you are referring) or to go this site's forum, where you can post comments or questions, and keep up with the latest announcements. Anyone can read any of the 65K articles in over 400 interest areas in BellaOnline, but to participate in the forum discussions for any topic will require joining the BellaOnline community. However, that is free and uncomplicated. The only obligation is courtesy.

I write on something different just about every week, so finding a particular article or idea could become a chore. Therefore, subject headings! There are some rather arbitrary headings to the left side of the home page that can be useful. Here's a quick overview:

Bahá'í Social Justice and Economic Development: There are concepts inherent and specifically delineated in the Bahá'í sacred texts that provide both the outline and the guidance for building an economy that benefits all people. Included here would be articles describing socio-economic projects around the world initiated and supported by Bahá'ís and their communities.

Basics: Laws and theology basic to Bahá'u'lláh's revelation, which Bahá'ís believe is the latest chapter in an age old religious dialog between God and mankind.

Beliefs / Principles: Quick expanded examples of Bahá'í beliefs and their impact on individuals and society. Marriage, equality of women and men, child education, death, health, politics, war and peace, not to mention global climate change, agriculture and the elimination of prejudice.

Book & Product Reviews: Besides the basic writings of the Báb, Bahá'u'lláh, His son and appointed Interpreter, 'Abdu'l-Bahá, and Shoghi Effendi, the Guardian of the Faith, there are many, many study collections, biographies, self-help and special topic books, music, video and dramatic presentations. (I really have to learn to read faster to keep up!) Here, also, would be reviews of Bahá'í School programs, study materials, and children's games and deepening activities.

Calendar / Holy Days: Bahá'ís use a solar calendar revealed by the Báb and modified by Bahá'u'lláh. There are nine holy days on which work is suspended, and articles about each will be here.

Community Life: Articles on daily social & spiritual life and community activities, as well as examples of unity building and neighborhood improvement. Children's classes, youth development and women's empowerment will be reviewed, as well as programs designed to heal racism.

Historical People: The heading is under construction as it needs to be expanded beyond the central Figures of the Faith to include the amazing feats of early believers around the world.

Historical Places: Even though this religion is relatively young, there are special places, initially in the Middle East, but spreading across the planet as the believers grow in number. The world center of the Bahá'í Faith is in Israel, on the slopes of Mount Carmel, and there are continental Houses of Worship, built and maintained by the world wide Bahá'í Community and given as a place of peace open to all mankind to make mention of God.

Miscellaneous Articles Lots of posts to this site do not fit exactly into any of the above headings. Some reorg will be happening in this area…

Web Resources: As I have said frequently, bahai.bellaonline.com is not an authoritative source of information about the Bahá'í Faith. That resides within the sacred texts of the religion, which can be read in their entirety on line, in several languages, for free. Offsite links to online reference libraries, official videos, music, personal videos, free audio books and radio, photographs, national and international informational websites, holy day observances, public affairs offices, print book sources, blogs and streaming newsreels, can all be found here.
You Should Also Read:
Basic Bahá'í Teachings
What Bahá'u'lláh Taught
Bahá'í Calendar


Related Articles
Editor's Picks Articles
Top Ten Articles
Previous Features
Site Map





Content copyright © 2022 by Cheryll Schuette. All rights reserved.
This content was written by Cheryll Schuette. If you wish to use this content in any manner, you need written permission. Contact Cheryll Schuette for details.