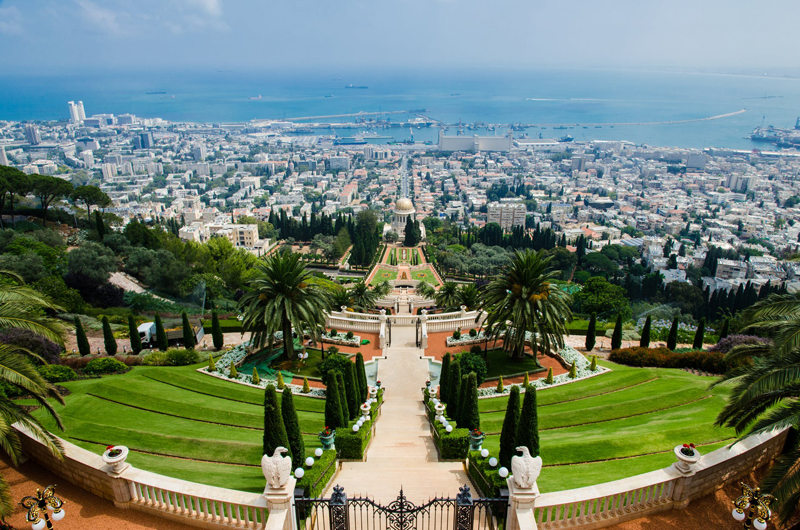 Bahá'ís use a calendar established by The Báb--the Forerunner of Bahá'u'lláh, who set its beginning at 1844. It is based on a solar year of 365 days, five hours and fifty minutes. There are 19 months of 19 days each, with four intercalary days (five in leap year) called Ayyám-i-Há, or Intercalary Days. Bahá'u'lláh specified that these days be placed between the 18th and 19th month.

In structure, this calendar uses days, weeks, and months. The seven days of the week are named for attributes of God: Jalál (Glory), Jamál (Beauty), Kamál (Perfection), Fidál (Grace), 'Idál (Justice), Istijlál (Majesty), and Istiqlál (Independence). Istiqlál (Friday) is the day of rest. Days begin and end at sunset.

The names of each month are the nineteen names of God invoked in a prayer used by Shí'ih Moslems during their month of fasting. They are:

1. Bahá (Splendour): March 21 – April 8
2. Jalál (Glory): April 9 – April 27
3. Jamál (Beauty): April 28 – May 16
4. 'Azamat (Grandeur): May 17 – June 4
5. Núr (Light): June 5 – June 23
6. Rahmat (Mercy): June 24 – July 12
7. Kalimát (Words): July 13 – July 31
8. Kamál (Perfection): August 1 – August 19
9. Asmá' (Names): August 20 – September 7
10. 'Izzat (Might): September 8 – September 26
11. Mashíyyat (Will): September 27 – October 15
12. 'Ilm (Knowledge): October 16 –November 3
13. Quadrat (Power): November 4 – November 22
14. Qawl (Speech): November 23 – Decedmber 11
15. Masá'il (Questions): December 12 – December 30
16. Sharaf (Honor): December 31 – January 18
17. Sultán (Sovereignty): January 19 –February 6
18. Mulk (Dominion): February 7 – February 25

Ayyám'i'Há:beginning February 25. The Intercalary days, a festive period Bahá'ís often celebrate with gift giving and hospitality, charity and service to others.

19. 'Alá' (Loftiness): during March the month of fasting. See the Bahá'í glossary article for a short explanation, and the article on fasting for a little more detail.

Naw-Rúz (New Year): the Vernal equinox in March, ends the fasting period.

**NOTE: as of 2015, the dates will vary according to on which day the Vernal equinox falls each year.**

Each day of the month is also named for one of the attributes (names) of God, in the same order as the names of the months. So every date has several potential names: the day of the week, day of the month, and month. My family had fun figuring out the attributes for each birthday and discussing what they might mean in our lives. Independence, mercy and will, for instance, lead to an illuminating consultation and comparison with society norms. I felt it gave my children a good set of virtues and goals to aim for in their lives. And I much prefer to have been born in the month of Splendor than in the month dedicated to war...

On the first day of every month, Bahá'í communities gather for a meeting called the Nineteen Day Feast, which has three functions: devotional, consultative and social. This meeting is the basis for the grass roots democracy that governs community life. See the article on the Nineteen Day Feast for more information.

You Should Also Read:
Why Bahá'ís Fast
Bahá'í Holy Days
A Brief Bahá'í Glossary


Related Articles
Editor's Picks Articles
Top Ten Articles
Previous Features
Site Map





Content copyright © 2023 by Cheryll Schuette. All rights reserved.
This content was written by Cheryll Schuette. If you wish to use this content in any manner, you need written permission. Contact Cheryll Schuette for details.