Surprising Asthma Triggers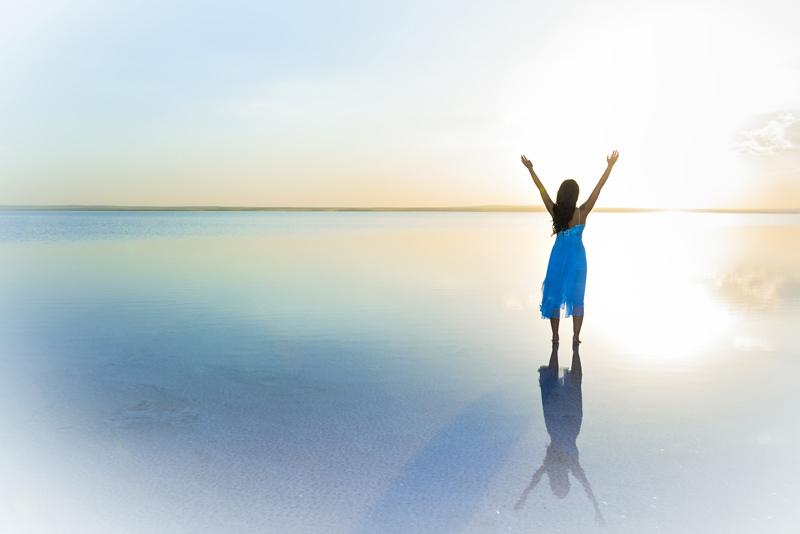 Asthma patients and their care-givers need to learn as much as possible about asthma and asthma triggers. Patients are taught about the most common asthma triggers, such as mold, animal dander, smoke, dust and dust mites. But did you know there are other asthma triggers that can be just as dangerous? The most surprising asthma triggers are changes in weather, exercise, strong emotions and certain strong odors. Anything that causes sensitive airways to constrict can cause an asthma flare or an asthma attack. Here is a quick look these additional asthma triggers.
Weather
Seasonal changes in temperature and moisture levels can have a drastic affect on asthma. The colder temperatures of winter can bring on asthma attacks. Cold, dry air hits your airways, which then constrict, bringing on an asthma flare or attack. Another winter asthma trigger is the dry air in our homes caused by furnaces and radiators. If your airways are sensitive to cold air, it helps to keep your mouth and nose covered with a scarf or a cold weather mask while outside. These will help to warm and moisturize the air you breathe before it hits your airways. You might also ask your doctor if it might help to use your rescue inhaler to pre-treat your airways before going outside.
The hotter temperatures of summer can also bring on asthma attacks with the change of leaving an air conditioned place and going outdoors into the heat. Summer also brings an increase in ozone and air pollutions levels, both of which can drastically affect asthma. To help avoid trouble, you might consider using an allergy mask that helps to filter harmful substances out of the air you breathe, and keeping your emergency inhaler with you at all times.
Another weather asthma trigger is thunderstorms. Scientists are not completely sure why asthma incidents increase both before and after thunderstorms. One theory is that the winds before a storm blow pollen and other particles that can trigger asthma symptoms. Another theory is that increased moisture after a storm brings an increase in mold spores, which are known asthma triggers.
Exercise
Exercise can be another asthma trigger. Exercise induced asthma is typically brought on by any type of aerobic exercise, rather than by the inflammation process found in other asthma patients. Some people only have asthma trouble when exercising. Exercise causes changes in the body's temperature and humidity, which can bring on asthma symptoms. Other causes of exercise induced asthma are the exercise environment (temperature and humidity levels, dust and mold), and the fact that people breathe through their mouths, rather than their noses when exercising. It is best to breathe through your nose so that your body can clean, moisturize and warm the air before it reaches your lungs. To counteract the effects of exercise on your airways, your doctor may advise you to use your emergency inhaler before starting an exercise session.
Strong Emotions
Another surprising asthma trigger is strong emotions. Emotions (such as happiness, anger, stress and fear) can all affect your body by constricting your airways. Even laughter can be dangerous for asthma patients if it is strong and/or long-lasting. Any time you feel tense, anxious, extreme happiness, etc. it is best to try to relax your body. This will help to keep your airways relaxed, and stop asthma symptoms before they start.
Strong Odors
Strong odors can set off an asthma attack in people with sensitive airways. Odors are given off by chemicals found in new carpets and flooring, glues, dry-cleaned clothes, cleaners, pesticides, gas stoves and even the toner used in photocopiers. Other strong odors are given off by perfumes, scented candles, potpourri, detergents and fabric softeners, and personal hygiene products (such as perfume, shampoo, soap and deodorants). Our work and home environments are filled with irritants that make life challenging for those with asthma.
Other Asthma Triggers
Other asthma triggers include GERD (also known as acid reflux disease), being overweight, living near high-traffic streets and industrial parks and even insects.
Asthma Management is the Key
The best way to keep from having an increase in asthma symptoms or an asthma attack is to keep your asthma under control. Managing asthma takes some work, but it is the best way to stay healthy. You can stay almost symptom-free by taking all asthma medications as prescribed, staying healthy by eating right and getting plenty of rest, maintaining a healthy weight, and avoid your known asthma triggers. You should also keep your emergency inhaler(s) on hand at all times. Managing your asthma will help you to take control of your life, rather than letting asthma take over.
Please check out my new book
Asthma's Nothing to Wheeze At!
Now also available on Amazon
Asthma's Nothing to Wheeze At!
You Should Also Read:
Seven Tips for Asthma Management
Humidity and Asthma
Winter Asthma Control


Related Articles
Editor's Picks Articles
Top Ten Articles
Previous Features
Site Map



Follow @SherryAsthma
Tweet





Content copyright © 2023 by Sherry Vacik. All rights reserved.
This content was written by Sherry Vacik. If you wish to use this content in any manner, you need written permission. Contact Sherry Vacik for details.