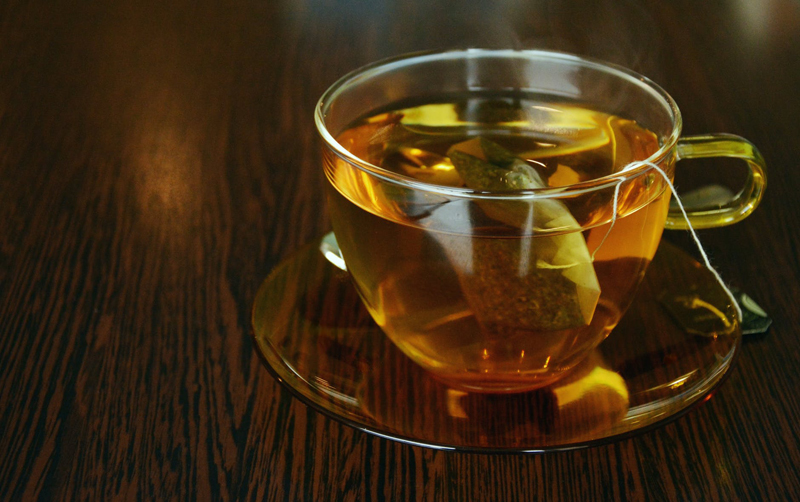 Chai Tea

What is Chai? Chai tea is an important staple of the Indian Culture. Chai may also be called Masala Chai, or Chai Masala. Chai simply means tea in Hindi, and Masala means spice in Hindi.

In India, Chai is as popular as coffee is to the United States. In fact, Chai is very popular the world-over. Chai is a traditional way to welcome a guest in the Indian home and Indian restaurants or public social events will have Chai to drink. It is deeply embedded in the Indian culture.
Some believe that because India was located among the spice routes, India traded China Buddhists for tea. It is said that a king once loved Chai and that it may be tied to ancient royals. Among the sketchy history of Chai, it is truly unknown where the actual basic recipe had originated, and when it became widespread and popular.

There are some indications that it became popular during the English Colonial days. The evidence points to when the British were exporting most of the Indian teas for British usage. Leaving tea behind that was of poor quality.

For hundreds of years Indian women have been making the aromatic spice teas. The recipe may vary from region to region or each household may have their own special "additives or spices" to the basic Chai recipe. The process is not a simple one. Spices are dried in the sun and are then ground by hand. The tea itself will brew for at least a one hour simmer time. It is done over open flames. The basic recipe ingredients are spiced milk, black tea, and sugars. Some of the common added spices are: cinnamon, clove, chopped ginger root, nutmeg, star anise, cardamom, and black or white peppercorns.
The recipes are passed down from family to family, and almost never written down. It usually contains, two parts spices to three parts of water, and strong black tea (such as Darjeeling).

Masala Chai has health benefits. Chai has roots in the ancient system of Indian medicine called Ayurveda. Chai has a warming sensation and helps aid digestion. Also having the different spices or herbs added will increase the health benefits. For example, adding cinnamon acts as a stimulant and cinnamon contains saticylates, which fight pain and bad bacteria. Ginger will re-enforce the immune system. Honey will coat the throat. And all black tea contain the molecular polyphenals which exude antioxidants. It is low in caffeine. Masala Chai can be served either hot or cold.


Instead of tea cups and saucers that are used here in America, in India the cups are replaced by about three inch deep saucers . The Indians will stop at what are known as Chai Stalls. They are located everywhere throughout India. They are equivalent to American coffee houses. Indian Chai is served by a Chaiwallah. It is equivalent to American Baristas



Related Articles
Editor's Picks Articles
Top Ten Articles
Previous Features
Site Map





Content copyright © 2022 by Mary Caliendo. All rights reserved.
This content was written by Mary Caliendo. If you wish to use this content in any manner, you need written permission. Contact Mary Caliendo for details.