Spring Orchid Growing Tips 2008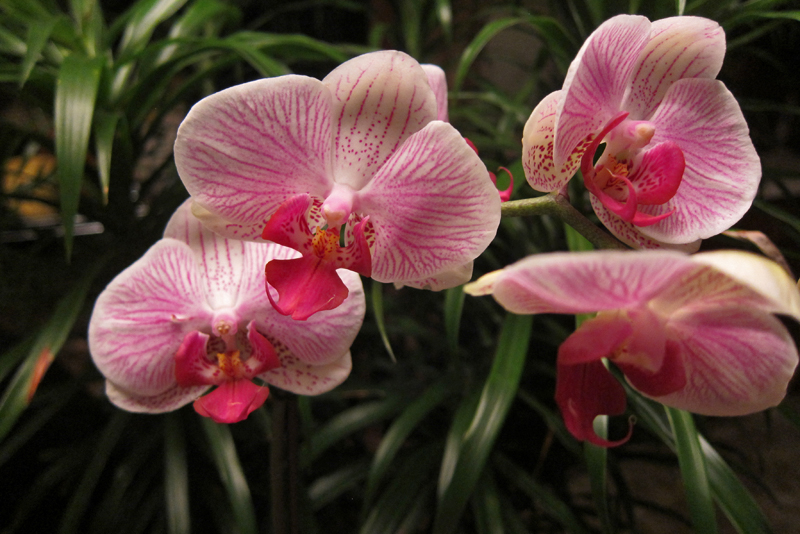 Clean up your growing area Make sure your growing area, either greenhouse or window sill, is clean and free of dust, mold, spores and dust. Remove all your plants and clean thoroughly to get the year off to a good growing start for your plants. Check how your plants are growing and reorganize them; move those that need more light closer to the source, move away for those that seem to be burning. Clean up your plants by removing brown sheaths and checking for hidden bugs. Check your plant tags and replace those that have deteriorated.

Stake your plants
Since orchids grow so slowly it is just our nature to leave them in one place and very often they will start tilting in the direction of the most light. We need to stake our plants (particularly Dendrobiums and Cattleyas) so that they will grow in an upright fashion to present their flowers aesthetically. Dendrobiums in particular will lean over without proper staking. Use stakes that are the same height as the tallest growth and tie or clip two or three times the full length of the stake.

Turn your plants
In addition to staking your plants, turn them one quarter of the way around each week if you are growing in a windowsill or with the light source on one side. This will allow the plant to grow more evenly and keep it from leaning in one direction. The exception to this rule is when the plant is producing an inflorescence or flowering stem. You want to stake the inflorescence, but do not turn the plant or you will ruin the presentation of your flowers.

Watch the changing light conditions
As the light changes, be sure to watch out for burning of leaves. More hours of light and the movement of the sun at this time of year make it hard to judge the amount of light your orchids are getting. If you notice that those nearest your light source are getting yellowish, make sure that they are not burning. Thin leaved orchids such as Oncidiums and Dendrobiums will show the problem first; most Cattleyas will turn yellowish or show reddish shadows on their leaves.

Repot growing orchids
Repot all those orchids which have outgrown their pots or whose media has deteriorated. Spring is the optimum time to repot most orchids since it is the start of the growth season. Be sure to disinfect any pots you reuse by soaking them in chlorine bleach for 24 hours prior to potting in a previously used pot. Use 1/2 cup bleach per gallon of water. Put the newly potted plants in a shadier location for about a month and then move to their normal location.

You Should Also Read:
Orchid Growing Tips #19
Spring Orchid Shows
Top Ten Orchid Growing Tips


Related Articles
Editor's Picks Articles
Top Ten Articles
Previous Features
Site Map





Content copyright © 2022 by Susan Taylor. All rights reserved.
This content was written by Susan Taylor. If you wish to use this content in any manner, you need written permission. Contact Anu Dharmani for details.