Using Roses in an English Garden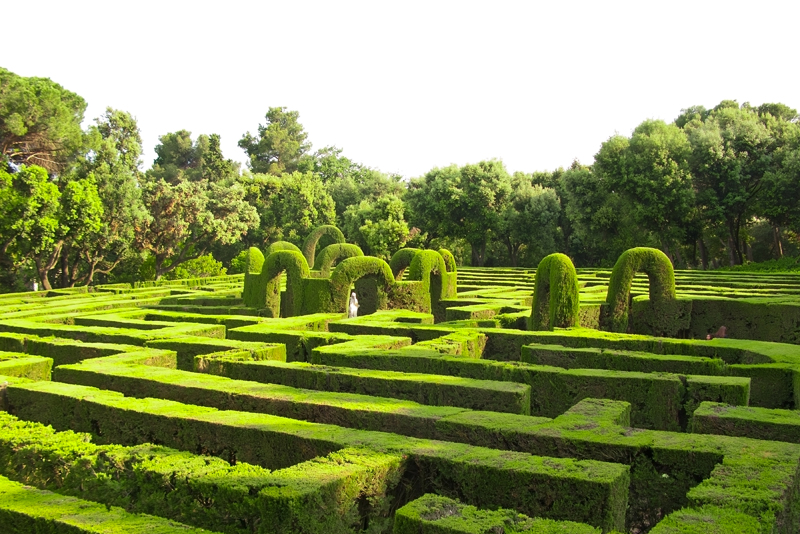 Roses can be used in a variety of ways in your English garden. The most important thing to remember is to give them lots of sun.

If you have a formal garden, the two best ways to use roses are as a focal point, or as a formal rose garden.

~ Choose one stunning rose as a focal point. Place it near evergreens such as boxwood or yew, and the eye will be drawn to the rose. Or, if you like the look of a rose on a standard, place one on each side of a gate to frame the entrance to your garden. (note: 'on a standard' means that the rose is grafted onto the top of a tree trunk)

~ If you want lots of roses and have the space, you might create a rose garden. They could all be a similar color range, but different varieties, so they are blooming at different times. Or you could choose a rainbow of colors. A rose garden is traditionally surrounded by a low evergreen like boxwood or yew, which sets off the roses.

If you have an informal garden, then use roses in mixed borders, as a climber, or as a hedge.

~ Create a mixed border of roses and perennials. Use lots of spring flowering perennials so that something will be blooming before the roses get started. Place roses in the back of the border, and plant short perennials around the rose so they don't block the view of the rose. I especially like the look of light blue forget-me-nots under pink roses, or annual white alyssum under red roses.

~ A classic way to grow a rose is climbing over an arbor, creating a fragrant entrance to your garden. Or you could have it climbing up a trellis on the side of your porch, so you can sit and enjoy the fragrance in the privacy that the trellis provides.

~ Roses create beautiful hedges. A long line of shrub roses blooming all summer will really brighten your day. A hedge of thorny roses along your property line is especially helpful if you have a problem with trespassers.

Finally, consider whether you can see your roses from the house. Which windows do you look out of most frequently? Place the roses where you'll see them. You'll also get to enjoy their wonderful fragrance if you place them in front of a window.

The English company, David Austin Roses, has established a U.S. branch so we can buy their wonderful varieties of English Roses. Jackson and Perkins also offers good quality roses.


You Should Also Read:
top ten English Garden Plants


Related Articles
Editor's Picks Articles
Top Ten Articles
Previous Features
Site Map





Content copyright © 2023 by Carol Chernega. All rights reserved.
This content was written by Carol Chernega. If you wish to use this content in any manner, you need written permission. Contact Carol Chernega for details.