How to Research the Best Publisher for You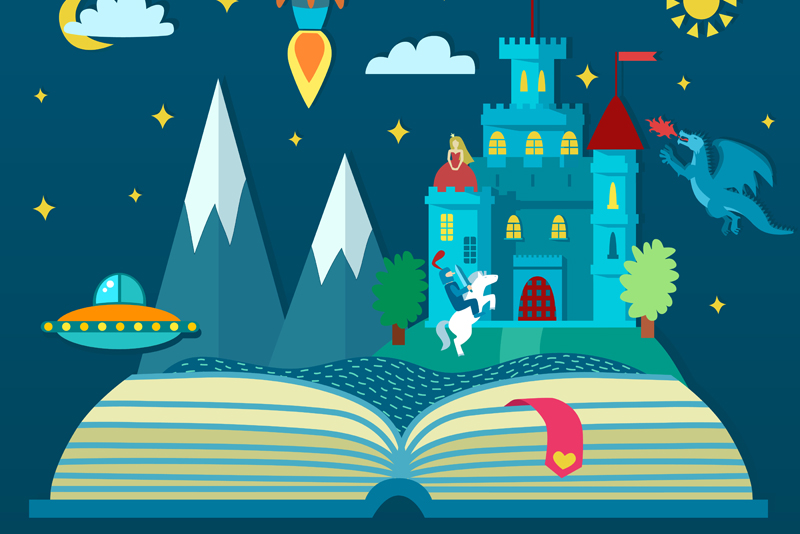 You're ready to start researching potential publishers for your children's picture book or young adult novel. Where do you begin?

Start by Browsing and Observing

One great way to start is to go to your local bookstore or library and start browsing through the children's section. If you're a children's librarian by profession or a stay-at-home mom with a huge collection of books for your children, you might already have so many books to look at that you don't need this outing. But even if you are fortunate enough to be in one of those situations, a trip to your local store can still yield a lot of useful information. Which books are facing out on displays? Which ones are being held and read by children? Which ones are mothers carrying around to buy? Which ones are grandmothers selecting for gifts?

Every time I go to my local bookstore, I'm continually amazed by the amount of abuse books take and still survive. If I go in the middle of the afternoon, I can see books strewn everywhere on the displays and frequently on the floor. Moms (and, yes, sometimes Dads) are sitting stretched out on the carpet reading to their little ones. It's fun to inconspicuously wander around and see what has grabbed their interest. Sometimes I hang around a little too long and then have to explain who I am to the employees. A couple of times once I explained what I was doing, an empathetic sales woman took me around and gave me a little tour of the children's department including a quick snapshot of what was selling that season. I buy lots of books at this store so I only felt a tiny bit guilty about taking up her time!

Children's librarians are also very helpful if you explain the research you're doing. Most children's librarians can provide you with a wealth of information regarding the most frequently checked-out children's books in their libraries. Not all libraries have the hot-off-the-press children's books but it's still a great place to get a feeling for the number of different publishers and the types of books they publish.

Every Publisher is Different

So let's say you've done your research and you've found ten or twenty books that seem similar to the type of book you write or want to write. Now it's time to find out more about the publishers who published these books. So let's look at a particular example. A year or two ago on one of my frequent research outings I found a picture book called "The Bravest of the Brave" written by children's librarian Shutta Crum (ISBN 0-375-82637-8) and illustrated by Tim Bowers. This delightful picture book was published by Alfred A. Knopf in New York. I love everything about it. It's carefully worded in simple rhymes and tells the story of a little skunk who is traveling through the woods at night. In addition to being a story about bravery and the meaning of family, it's also a number book that teaches the numbers 1-10. I could see this book being read over and over again. It would also be a great book to help children to overcome their fears about the dark. The illustrations are very special as well. When I was five- or six-years-old I would have loved this book.

I bought "The Bravest of the Brave" for my own personal library (adults love children's books, too!) and then proceeded to my home bookshelf where my copy of Children's Writer's & Illustrator's Market (ISBN 1-58297-549-3) lives. On page 190, there's a brief description of the Alfred A. Knopf imprint. This imprint is a line of books published by Random House. Random House is very large publisher who publishes many different types of children's books but this children's title gives me some idea what type of book this particular imprint publishes.

The next step would be to find more books by this publisher to get a broader picture of their specialties.

There's a publisher out there for your book or books! Do your research and go into the submission process with a feeling of confidence that your book will fit into their line of quality titles.





Related Articles
Editor's Picks Articles
Top Ten Articles
Previous Features
Site Map





Content copyright © 2023 by Annamaria Farbizio. All rights reserved.
This content was written by Annamaria Farbizio. If you wish to use this content in any manner, you need written permission. Contact Annamaria Farbizio for details.