A Taste of Tea Book Reveiw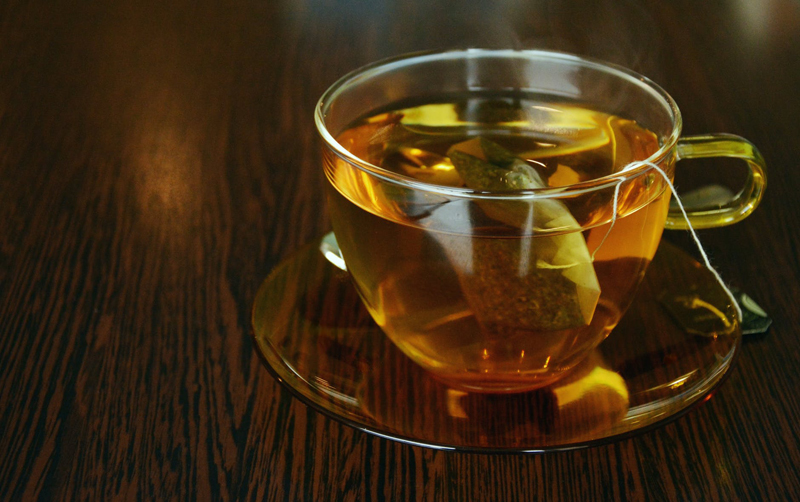 Book Review

A Taste of Tea
By Brian Glover
Photography by Diana Miller

If you are like me, you love to go to tiny little stores that are filled with little tchotchkes, along with beautiful little gift books. I just can't pass them up.

Tea has become a really popular drink throughout the world, and now whole entire sections in stores are being dedicated to it. So along with grabbing up this book, of course I purchased a new mug. That way I could have a great cup of tea as I read A Taste of Tea by Brian Glover.

I really enjoyed this book. The writing was light and I also enjoyed delving into the "histrionics" behind the tea. This writer takes us on a tour through the origins of tea, the trading of tea and the process of growth and the harvest of tea all while infusing bits of history.

Mr. Glover tells us about the types of tea available, and even touches on the ceremonies that take place around the world. This writer grew up in Lancashire, England. He has won the prestigious award, The Glenfiddich, for his famous writings on food.

Mr. Glover introduces us to The British Afternoon Tea. His thoughts on the tea and its relationship to Britain make him believe that tea is an essential item in being English. And although he believes that today's tea is quite different then the days of yore, it is still a major part of being British. Hotels, for instance, in his area are continuing the traditions of afternoon teas. Long ago Mr. Glover says, that tea was drunk much later in the afternoons and early of evenings. Starting around the late 1800's tea was originally designed to be a small snack time to fill a gap between the eating of lunch and dinner. It used to include not only tea, but a sweet, a roll, or a sponge cake or old fashioned fruit cake and very heavy cream (butter). Today British afternoon tea will also be served with sandwiches, and things that are not of English persuasion such as chocolate cakes, fancy meringue pies, and éclairs.

Finally, Mr. Glover rounds out the book by touching on tea in literature. Many an author either wrote about it, or experienced tea first-hand by having afternoon teas or high-tea themselves. He mentions the infamous Boston Tea Party, the discovery of the first tea bag and what tea means to health. This book covered this and many other tidbits.

I thought this book was really pretty. The photos in the book related well to the author's story. It contained good information, and is meant for light reading with historical references. This book would make a welcome house warming gift or a great addition to a gift basket.

*This book is part of Mary Caliendo's personal library and was purchased with her own funds.



Related Articles
Editor's Picks Articles
Top Ten Articles
Previous Features
Site Map





Content copyright © 2021 by Mary Caliendo. All rights reserved.
This content was written by Mary Caliendo. If you wish to use this content in any manner, you need written permission. Contact Mary Caliendo for details.