Mom, Sun Tea, and Barbeques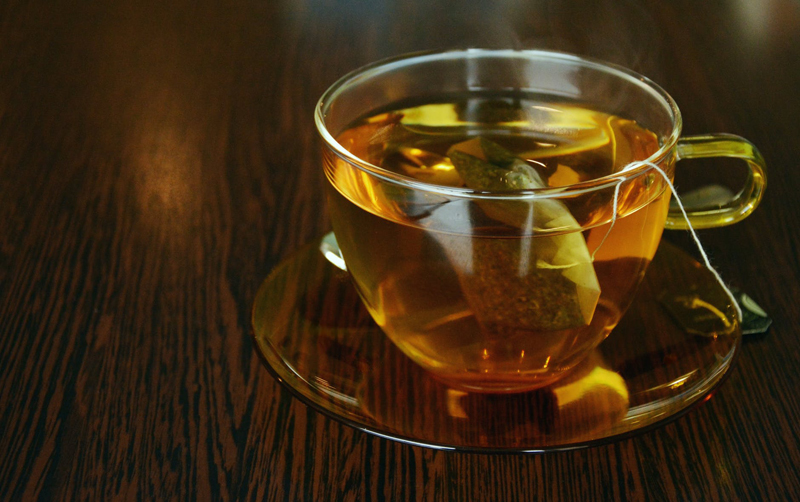 Mom, Sun Tea and Barbeques

I am reminiscing about the past amid the Sun Tea warnings.

I am a young girl of about ten or eleven, and it is very warm and the summer sun is hot. The whole entire neighborhood is out playing together and having fun. I go home to my house and mom is in the kitchen getting ready for a family barbeque of chicken and Iced Sun Tea. My brothers and I loved sugared Iced Sun Tea.

Mom would start early in the morning making her fresh potato salad, and her famous pineapple upside- down cake, and Sun Tea. My mom would use a very old large clear container that once was my grandmother's. My mother would then fill the container with fresh cold water, and then she'd load it up with tea bags. She would then leave it out on the picnic table in the backyard in the direct sun. And my brothers and I would run up to the container every few minutes to see the tea. The only thing that we could see was that it got darker. When we thought it was dark enough, we would yell into the house, "Mom, the tea's done!" It was my mom's secret recipe and only she knew when the tea was done. Eventually when we'd go to check on the tea, it was gone. No family summer barbeque was complete without the sun tea and fresh cut lemon.

But while we enjoy the upcoming summer days and drink sun tea, we must heed the warnings about bacteria growth in the sun tea.

Once thought to be an "old wives tale", turns out to be true. It was even reported with snopes.com to be true. Even the Centers for Disease Control states that sunlight cannot get hot enough to truly "boil" tea. It equates the sunlight to approximately 130 degrees, and that is not hot enough to quell bacteria. Water should reach at least 195 degrees for at least three to five minutes.

Here are some general rules that everyone should follow if you must brew sun tea:

1) Make sure your container is thoroughly cleaned. This includes the spigot if there is one. Remove, cleanse, and dry. If you cannot remove the spigot, please do not use this container.
2) Only brew for three to four hours at the maximum.

3) Only make what you will consume in one day. Discard anything that is leftover.

4) refrigerate as soon as possible and keep it in the refrigerator.

5)*the most important* If you see ropy strands or tea that looks thick or is syrupy in consistency, Please Discard, The ropy strands are Bacteria!*

Sun Tea can be made the "old-fashioned" way, if you heed the simple rules, and of
course in the alternative, you can also make refrigerator tea and that will be safer.



Related Articles
Editor's Picks Articles
Top Ten Articles
Previous Features
Site Map





Content copyright © 2022 by Mary Caliendo. All rights reserved.
This content was written by Mary Caliendo. If you wish to use this content in any manner, you need written permission. Contact Mary Caliendo for details.