Personal Self-Fulfillment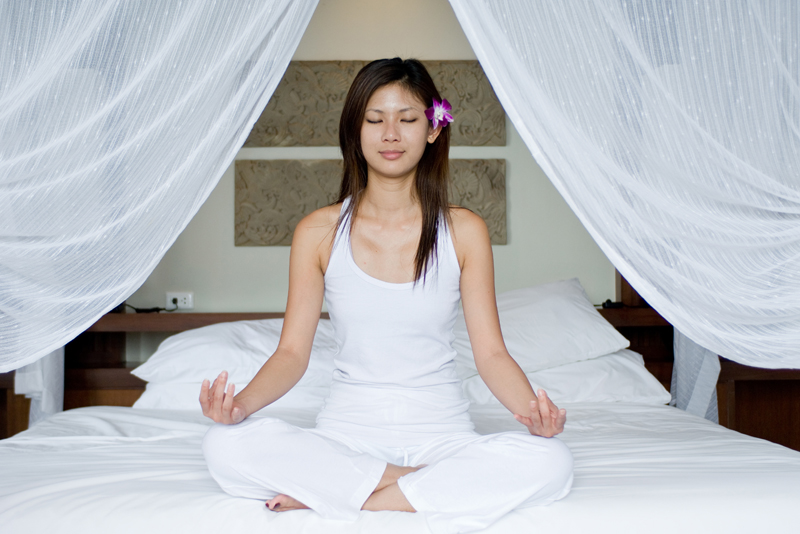 What type of people do you have in your life? Are they supportive of you? Do they make you feel comfortable being a single person? Or, do you surround yourself with people who reinforce the belief that single people cannot be happy?

Being around this type of toxic environment will quite likely cause you to put off many things until you are either married or settled down into a relationship. It can put you in a mindset of always chasing an illusive sense of ''true happiness'' that can only be achieved by being in a relationship. Well, before you lapse into despair and think that you are the only one who has ever had these experiences or feelings: I want you to stop! Stop these thoughts, right now! What needs to happen in your life that will cause you to look at yourself in the mirror and love the person standing there?

Let us look at a few tips that may help you experience your present situation more positively by changing your behavior based on negative, false beliefs. Let us look at ways on how to live a fulfilling life that balances a healthy, long-term, intimate relationship with you first.

Seek personal self-fulfillment:

Whenever you find yourself spending too much time thinking about situations that ''should, could, or, would'' happen. Stop! Stop, now! It truly can be as easy as simply saying to yourself, either aloud or mentally, ''stop it, now!'' Immediately turn your thoughts around and place emphasis on being in the ''now,'' experiencing the things that bring you true pleasure. Do not cheat yourself of the peace that surrounds you in spite of anything that may be going on in your life presently. The sun will always rise and set in absolute beauty, and will continue to do so whether you are with a partner or not. So, why let these glorious moments slip from your life as you wait to share them with a future mate? Take your focus off the ''future'' and instead learn to experience life as a ''journey.''

If you insist on only seeing the goal of having a relationship, or marriage and all that comes with it – you are depriving yourself of the many experiences along life's way. Do not race through your life as though you were running a marathon while wearing blinders. Savor it all, the good, and the bad, but put more emphasis on what is good in your life now. Not how good it ''could'' be later on.

Do not put off making life-changing decisions while waiting for Mister or Miss ''right'':

If you want to have a lovely home, a great career, or financial stability: start working towards achieving any one of these goals now. Although the home may be smaller than if you had a partner to share it with, or you must resign yourself to coming home to an empty house after a great work day. If you are thinking about making a career change or going back to school for a degree, do not wait, do it now. It may involve looking at your priorities and reorganizing them in order to make your goals a reality.

Make the decision to make the most of what you have now and allow yourself to feel pride in having achieved what you have achieved. When the time comes and you choose to make other decisions in order to accommodate a partner, you will have more ''options'' at your disposal. Moreover, you will have invested in securing a fulfilling living for yourself that will add stability to any relationship you may have in the future.

Be good to yourself:

Start today to do things for yourself that you have been putting off until the ''Right'' one comes along. Book that vacation, or reserve that table at that restaurant you have been curious about. Do not wait. Any thing you do now, as a single person, you can do again, as a person within a relationship, later.

When eating dinner at home, always make a point of setting a beautiful table with flowers and/or candles. Know that you deserve nice things and to be treated nicely. Make it a habit to do this every time you eat at home. Put love and care into how you decorate where you live, even if it is not where you want to be in the future. Take care of this living space now, and make it a peaceful environment. You do not have to spend a lot of money on decorating your home; it just takes a commitment to making it the best you possibly can.

Make plans to achieve your goals:

List your priorities and take the time for things that matter in your life. Do not let other people, or other responsibilities take precedence over your life. Set boundaries for friends and family, set limits on the time you spend doing things that are not helping you reach your goal. Decide what is important to let go of, and what is important to continue doing.

Remember to keep ''balance'' in your life. Work, leisure, spiritual, and emotional balance is fundamental to your wellbeing. Without balance, there will be an emotional void so strong that it becomes easier for you to wait for your ''future'' happiness, and simply ignore the present.

Take personal ''inventory'' weekly on how you are doing and adjust your life accordingly. Teach yourself to enjoy spending time alone with your thoughts and reflect on your feelings. Absorb yourself in your senses and in the magnificence in the world around you. You deserve the same happiness that is available to everyone, regardless of his or her ''relationship'' status.





You Should Also Read:
5 Simple Strategies for a Happier Single Life
4 Quick Ways to Enjoy Single Life
Stop Cheating Yourself


Related Articles
Editor's Picks Articles
Top Ten Articles
Previous Features
Site Map





Content copyright © 2023 by Christyann Anderson. All rights reserved.
This content was written by Christyann Anderson. If you wish to use this content in any manner, you need written permission. Contact Christyann Anderson for details.