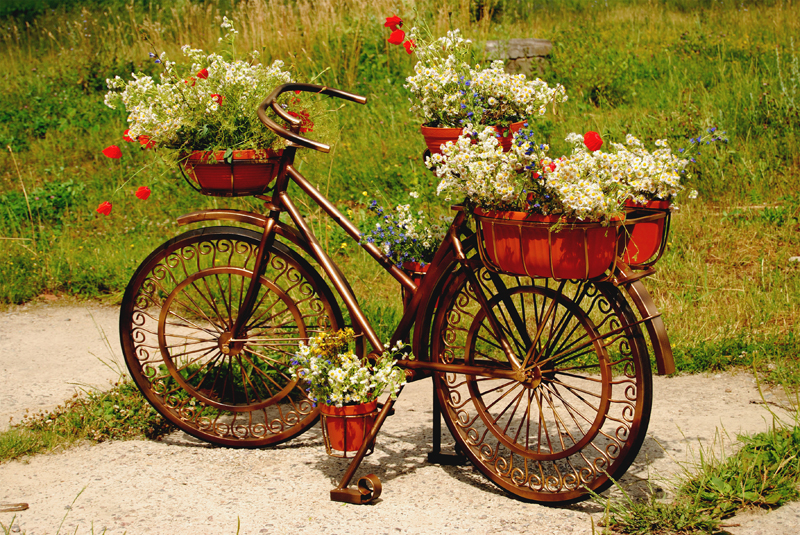 When last did you read The Wind in the Willows by Kenneth Grahame? You can't remember? You haven't read it? It was/used to be on your reading list but not anymore – just no time? Too old-fashioned? Not on kindle? Please! Do yourselves a favour, read it again next time you are on holiday. What a treat it will be from your adult point of view. "It's never the wrong time to call on Toad. Early or late he's always the same fellow; always good tempered, always glad to see you, always sorry when you go."

Ah well, that character version of a toad may not come to your garden, but they are always the same fellows. Besides, myths abound and belief systems are fascinating when it comes to toads and frogs. They were often portrayed as clumsy and ugly things in early centuries and in 'early' Christian beliefs; they were considered symbolic of the devil because they were also associated with witches and wizards. But on the other hand, the ancient Egyptians saw the frog as a symbol of life and fertility and even depicted the frog-goddess as a female figure with a frog's head. In ancient China (and in modern Feng Shui practices) the frog was and is associated with healing, luck and prosperity in business and commercial trade. We have folk-stories and fables of the princess who kissed the frog who turned into a prince (wouldn't you like one of those in your garden?) and then of course, there is Kermit and all his wisdom!

So is there something we can do to help ensure that these endangered creatures are cared for today? Well, first of all we can try to understand them, and second we can create a supportive environment in which they can breed, hibernate and live. This is all essential in their survival and while the quote above from Wind in the Willows is a good introduction to wanting to invite these chaps into your gardening space, one could ask. '… but why would I want to do that?' Well for several reasons.

Generally shy, they prefer to hideaway, stay out of the harsh sunshine and enjoy a quiet life just watching out for and eating up all the bugs you have there troubling you and your plants. It's all part of the eco system and something you can do to save the toad (many sub-species of which are internationally becoming extinct). It's also a definite step you can take towards adding to an organic-style garden.

Some of their favourite foods include many insects that chomp on and destroy your flowers and roses and plants and shrubs, and just one toad can eat up to three time their weight in these troublesome bugs. They consume slugs (no chemically-based slug baits needed) grubs, flies, beetles, crickets, mosquito larvae and mosquitoes, grasshoppers, moths, ants, worms and so on – including ladybugs oh dear … but the best thing about it all is that toads do not eat or spoil your plants and are generally harmless. There are many people out there who have frogs and toads as pets!

Bat boxes? Owl boxes? Insect hotels? Hummingbirds? Butterflies? Getting them to visit for similar reasons of 'green gardening' and attracting wildlife makes a lot of sense. Essentially, with frogs and with toads, one has to make it comfortable for them to visit and establish 'homes.' So then, what steps can you take to bring in a toad or two?

There are two easy ways, and both mean providing a safe place for them to stay. Depending on the configuration of your garden space, you can hide an upturned 8/10 inch (10/18cms) plastic or clay pot. Dig it in and break in an entrance as if you took a large high bite out of the pot (anyway big enough to allow the toad to crawl inside). Nestle the pot next to some fresh water, surround it with grasses to hide it and camouflage it from the world … toads like to burrow down and are private so put down plenty of damp leaves to make this possible. Otherwise, you could build a hypertufa 'cave' with stones and bits and pieces of wood about as big as and in the sort of shape of a bread tin, again with a big enough 'entrance'. Fill it with damp and decaying leaves and again find a safe and quiet position near a water source. Hide the entrance with stones and grasses and the toad that finds that home will be thankful indeed!

Now, if you hope for permanent residents, you will have to look out for them and it will be vital to provide a steady source of food, so your next step is to make sure you attract insects and other toad edibles. To do this you can leave out some soft fruit, or set up a bug motel like letting an old tree trunk waste away close by your toad house, or you can leave some organic matter like vege-scraps from the kitchen in the area, but just a little, you are not making compost, you do not want the food to rot. Toads usually come out at night but are not necessarily only night time creatures. Maybe we don't see them during the daytime as the day just doesn't offer them a safe opportunity to show themselves. Remember not to spray your environs with pesticides and other non-bio chemical substances if you want to attract toads. These amphibians breathe and drink through their skins and are very vulnerable to chemicals and such, so before you use any of these sprays, think twice. Amphibians overall as an order and species have been on the decline as water and soil pollution rise everywhere, and world-over, precious species are becoming extinct regularly.

Now, there will be some constraints for many of us (me too) who do not have the right environment (or garden space) for toads and frogs, as much as one might like them to get rid of garden pests and bugs. Croaking? Ribiting? I am told that the distinctive noises made by them becomes a welcome background sound which can also mean your space is a healthy one – so seeking it out by inviting a toad into your world may be a smart move for you. It's easy enough, and if you can, well why not?

Moisture, shade, shelter and food – these are what toads love and will seek out. So it stands to reason that if you do NOT want them in your garden space for some reason, or you want to get rid of them, then you do not need to take any drastic action or kill them - all you need to do is remove what they need. Remove the moisture, the shade, remove the shelter and the concentrated food source, and they will move on very quickly by themselves.

What do you want your container garden to do?




Related Articles
Editor's Picks Articles
Top Ten Articles
Previous Features
Site Map





Content copyright © 2022 by Lestie Mulholland. All rights reserved.
This content was written by Lestie Mulholland. If you wish to use this content in any manner, you need written permission. Contact Lestie Mulholland for details.