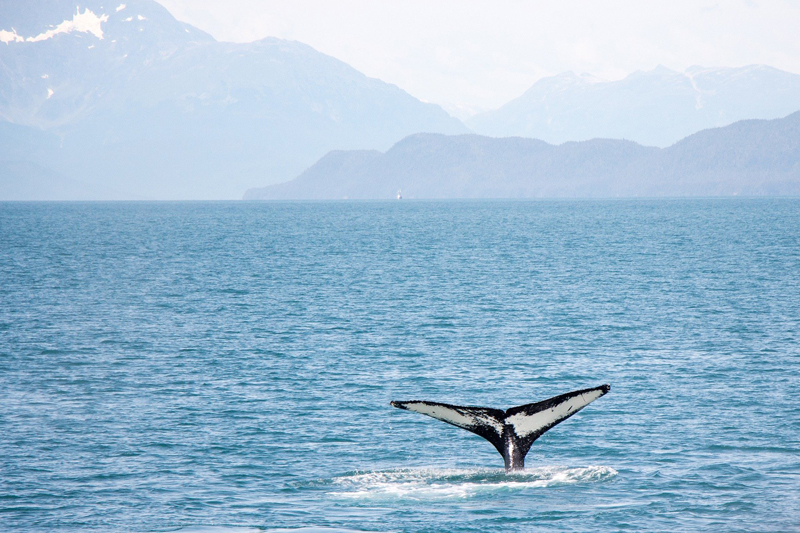 You know you're from Alaska when…

…You know the 4 seasons are: Winter, Still Winter, Almost Winter, and Construction.

…You open your freezer to take out something for dinner, and are faced with many choices, Pink Salmon, Silver Salmon, Red Salmon, King Salmon, Smoked Salmon, or Halibut!

…The reason you don't own a poodle is because an eagle ate the last one.

…You know why they named it Chicken, Alaska.

…You don't understand what's so exciting about seeing a moose wandering through the middle of town.

…Your snow blower gets more use than your lawnmower!

…You've actually seen antifreeze freeze.

…You know if you tell your kids to "be home by dark" you won't see them until Fall!

…you know that "The lights are out" isn't referring to a power outage!

Q & A Alaska style…

How do you visually tell the difference between a black bear and a grizzly bear?
When you see the bear, climb a tree. If it climbs up the tree behind you and kills you, it's a black bear. If it knocks the tree down and kills you, it's a grizzly bear.


What kind of math do Snowy Owls like?
Owlgebra.

What do chefs call "Baked Alaska" in Alaska?
"Baked Here"

Why should Alaskan's be excited about Russia holding the 2018 World Cup?
Because if all Alaskans have eyes like Sarah Palin, they can watch the games from their house!

A little computer terminology, from the minds of Alaskans…
Byte: What mosquitoes from Alaska do.
Megabyte: What BIG mosquitoes do.
Bit: What the mosquitoes did.
Mouse: What gets into and eats the food in your cache.
Web: The things spiders make.
Cursor: Someone who swears a lot.
Hard Drive: Getting home in the winter on Alaskan highways.
Home Page: A map you keep in your back pocket just in case you get lost when hunting moose on opening day.
Network: When you have to repair your fishing net.
Internet: Where the fish get caught.
Netscape: When a fish gets away.

Finally, you know you are from Alaska when…
…Texas seems awfully small and crowded. (That one's for the folks where I live!)


Related Articles
Editor's Picks Articles
Top Ten Articles
Previous Features
Site Map





Content copyright © 2019 by Dawn Engler. All rights reserved.
This content was written by Dawn Engler. If you wish to use this content in any manner, you need written permission. Contact Deb Frost for details.