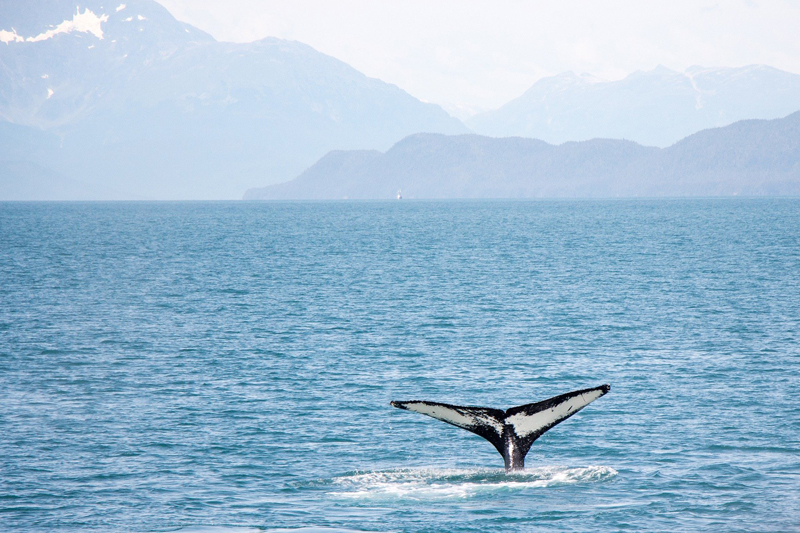 The Alaska SeaLife Center in Seward, Alaska, is much more than a public exhibit of Alaskan marine mammals, birds and fish. The Center is primarily dedicated to research and education; its location on the shore of Resurrection Bay on the massive Gulf of Alaska, with the Gulf's full diversity of marine wildlife right at its back door (literally), makes it the ideal location for the only permanent marine mammal rescue and rehabilitation facility in the state.

Working hand-in-hand with the University of Alaska's Seward Marine Center School of Fisheries and Ocean Sciences; the SeaLife Center is central to the future well-being of Alaska's myriad sea creatures. Visitors to the center get to experience not only close-up and sometimes hands-on interaction with Alaska's unique marine life, but also have opportunities to talk to the caretakers, scientists and researchers involved so closely with the sea mammals, fish species, sea birds and other sea creatures – some of which are injured, abandoned or orphaned animals being prepared for release back into the wild.

It is well worth the time and money (it's not cheap) to sign up for one of the SeaLife Center's behind the scenes tours or "marine wildlife encounters". They have several, so choose the one(s) that most interest you. Ever dreamed of hand-feeding a giant octopus?

By the way, your general admittance ticket is good all day, allowing you to leave and come back. If you miss a tour or want to catch feeding time, you can return to the SeaLife Center later the same day to continue the fun.

When I was there, they were caring for a pair of young orphaned sea otters. Fortunately, the fishermen who found them knew better than to touch the babies – one of the things we learned during an informative talk at the Center is that it's always best to keep your distance if possible and let an emergency response team make the decisions. Sometimes, it seems that a wild creature needs "saving", only to find out that if you'd only known, the parent was simply out fishing or hunting and the baby was perfectly safe where it was.

In this case, however, the baby otters truly did need a helping hand. While they were at the Center being rehabilitated, we were able to watch them (from a distance) being cared for and fed and were able to talk to some of the caretakers. Boy, did we have lots of questions!

Not all the marine life at the SeaLife Center are transient. There are also year-round residents that call the Center home. Included among these are an adult Stellar Sea Lion called "Pilot" who tops the scales at over 1700 pounds and enjoys clowning around with visitors at his huge underwater viewing window, a noisy flock of colorful, inquisitive Puffins, a pair of Harbor seals, and my favorite – a large octopus!

The giant octopus exhibit encompasses a large tank of colorful live coral, waving in the current, which was amazing in itself. I was initially disappointed, thinking the octopus must be hiding behind the coral. I stayed a while, scanning the crystal-clear, eye-level underwater window closely and hoping for a glimpse. Suddenly, a section of prickly-looking coral right up next to the window MOVED!

Did you know that octopuses are masters at camouflage? In this case, he blended perfectly with both the rock and sand floor of the exhibit and the colorful coral. I was only inches from him, and didn't realize he was there until he suddenly moved, transforming before my eyes into a smooth, glossy eight-legged sea creature as he flowed gracefully across the tank.

There is also (among so many other exhibits) a large, well supervised "touching tank" in the public area, where children and adults can experience what it feels like to touch a starfish and other small sea creatures.

Educational opportunities abound at the SeaLife Center, but even if all you want to do is wander about looking at the various "windows to the sea" exhibits, viewing the underwater and above water life of the different species and just immersing yourself in the Alaskan marine life experience – you are sure to enjoy your visit to the Alaska SeaLife Center.



Related Articles
Editor's Picks Articles
Top Ten Articles
Previous Features
Site Map





Content copyright © 2023 by Deb Frost. All rights reserved.
This content was written by Deb Frost. If you wish to use this content in any manner, you need written permission. Contact Deb Frost for details.