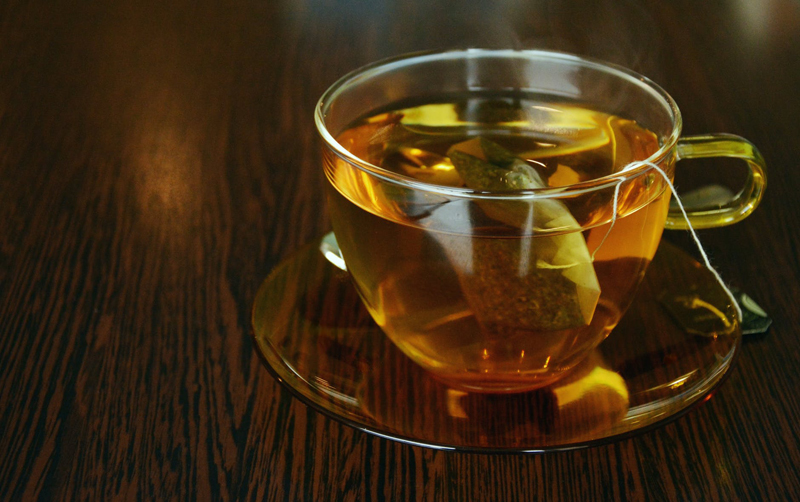 Southern Sweet Tea
And Fried Green Tomatoes Recipe

The culture of drink and cuisine vary from country to county, nationality to nationality, and even state to state in the United States.

Some would say that food and drink in the southern states is an experience in itself. Rooted in deep traditions the pastimes are passed down from generation to generation.
Slowly sipping on a long, cool sweet tea while sitting out on the porch on a scorching summer evening, could be the picturesque setting of a movie. But in the lives of the southerner it happens all time. The drinking of sweet tea is considered one of the oldest and best of southern traditions.

How sweet tea became to be goes way back into the very late 1700's.

It is said that a French explorer and botanist, named Andre' Michaux brought a tea plant to plantation owners in Charleston South Carolina. These plantation owners were extremely wealthy for their day. They liked the tea plant and did decide to produce this commercially as a crop. So in the year 1795, South Carolina was the very first and the only place in the United States that had tea.

By the 1800's, English cookbooks show that tea was drunk as a cold drink when served. And that actually it was named "tea punch". It was also illustrated the tea as very heavily ladened with liquor. This particular punch was named after King George IV. By the middle of the 19th century, America and America's South began to make up their own versions of "tea punch". Renaming them for places they resided, or things that were familiar to them such as a church. They also began to put their own regional flare into each of the recipes. By the year 1830, the icebox and ice blocks were patented. This enabled those who had refrigeration to chill their homemade tea.

The "tea punch" was always made with green tea. Green tea was the popular tea then.
Americans did not start drinking black tea until the onset of WWII. During the war the sources of green tea were cut off and left the United States to drink tea that came from British controlled India. India was large producers of black tea.
The original "tea punch" was simple.
Make one pint and one half of very strong green tea. Strain and pour boiling hot water on top of a one pound and a quarter loaf of sugar(in today's terms that equals- 2 &1/2 C. of white sugar). Then add ½ pint of rich sweet cream. Then stir in a bottle of champagne. Serve hot or cold.
Today's Southern Sweet Tea can also be made simply. Take 6 to 7 tea bags, pour boiling hot water onto 1 C. of sugar (or simple sugar syrup), and then dilute into a one gallon container and refrigerate. Serve in a tall glass with lots of ice. Sit back; relax with a cuppa Southern hospitality.
See fun bonus of recipe of Fried Green Tomatoes.

While you are enjoying your summer with tall glasses of Sweet Tea, for a fun snack or a side dish with your entrée, have some Fried Green Tomatoes! I personally pick my own green tomatoes from my garden. Cut your tomato into 1/4'" slices, dip into buttermilk, then coat with cornmeal, breadcrumbs, or flour. Then pan fry in hot oil or grease (bacon),
About 3 minutes each side or until browned.
*Tomatoes can be dipped into egg before coating with breadcrumbs or cornmeal to make the tomatoes stay firm.*

Enjoy!



Related Articles
Editor's Picks Articles
Top Ten Articles
Previous Features
Site Map





Content copyright © 2021 by Mary Caliendo. All rights reserved.
This content was written by Mary Caliendo. If you wish to use this content in any manner, you need written permission. Contact Mary Caliendo for details.