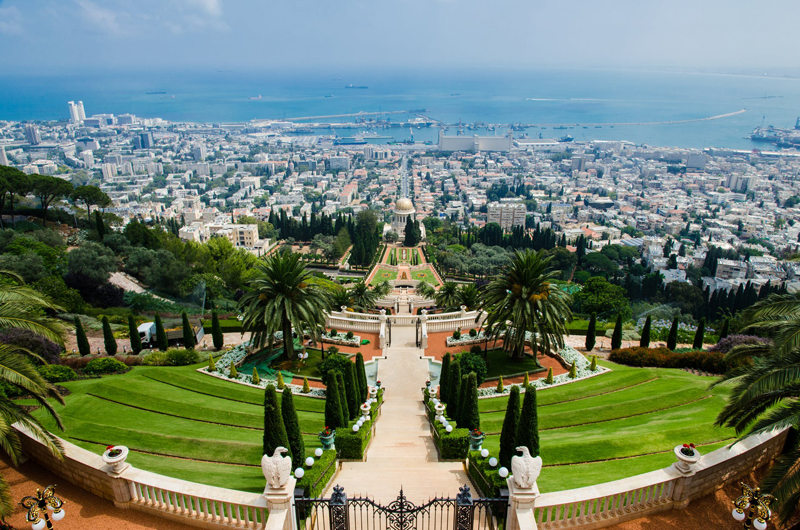 The New Year holiday is so often accompanied with alcoholic beverages that even the pictures nearly always include drinking. At my house, there is no drinkable alcohol, but we manage to have a good time without. I am a Bahá'í, a follower of Bahá'u'lláh, bound by His laws expressly forbidding anything that takes away the mind. Instead, He says, Become ye intoxicated with the wine of the love of God, and not with that which deadeneth your minds, O ye that adore Him! Verily, it hath been forbidden unto every believer, whether man or woman.... -- The Compilation of Compilations vol. I, p. 54)

There are many references in the Bahá'í Sacred Writings which prohibit the use of wine and other intoxicating drinks and which describe the deleterious effect of such intoxicants on the individual, the family, and society. Here's one: "All wine hath depression as an after effect, except the wine of the Love of God." -- 'Abdu'l-Bahá, Lights of Guidance, p. 349

People who come to the Bahá'í Faith may have a history of alcohol use (and abuse) but because they commit to obeying Bahá'u'lláh's laws, they make efforts to reshape their lives. There is even a prayer specifically for assistance with the challenges inherent in changing both personal habits and the expectations of those around us:

"O Lord! Give to the people of Bahá cleanliness and holiness in all conditions, purify and free them from all defilement, deliver them from the use of all that is execrated, liberate them from the chains of habits, so that they may be pure and free, clean and spotless, that they may be worthy servants of the Sacred Threshold and may deserve to enter into relation with God. Deliver them from alcohol and tobacco, and save them from opium, the purveyor of madness! Make them companions of the holy breezes, in order that they may know the pleasures of the wine of the love of God, and that they may attain to the joy and the happiness of attraction to the Kingdom…!" Tablets of Abdu'l-Bahá Vol. 3, p. 584)

The prohibition against drinking alcohol and taking certain classes of drugs does not forbid their use when prescribed by qualified physicians as part of a medical treatment, however. --Bahá'u'lláh, The Book of Laws (Kitáb-i-Aqdas), p. 239

These days most thinking people recognize the health benefits of Bahá'í laws relating to the simple life, hygiene, abstinence from alcohol and opium. However, the vital importance of these commands is usually underestimated. If they were generally adhered to, most of the infectious diseases and a good many of the world's ills would soon disappear. No one argues that the amount of illness and social decay caused by neglect of simple hygienic precautions and by indulgence in alcohol and opium isn't huge. Dr. J. E. Esslemont comments, "…obedience to these commands would not only affect health, but would have an enormous effect for good on character and conduct. Alcohol and opium affect a man's conscience long before they affect his gait or cause obvious bodily disease, so that the moral spiritual gain from abstinence would be even greater than the physical." -- Baha'u'llah and the New Era, p. 104

I personally never learned to drink grain or fruit source alcohol because any that I encountered in my youth was just too nasty bitter to attract me. My parents didn't drink, apart from the occasional beer my Dad liked with a football game on TV, so perhaps I just wasn't raised to see alcoholic drinks as part of having fun. Many children today are trained to see cocktails and beer as a necessary part of social success, thanks to very persuasive marketing and clever inclusion in entertainment media.

Bahá'í communities manage to come together joyously without this artificial assistance. Last weekend, for instance, I attended the Rabbani Trust's annual Social and Economic Development Conference in Orlando, Florida. It was held in a five star hotel (special rates or yours truly would NOT have been there, LOL) and I watched the bar tender in the open air pub wash glassware and putter about in lonely isolation as nearly 700 Bahá'ís met, chatted, made new friends, studied and listened to speakers with projects from around the world.

(Oh, and by the way, Bahá'ís don't consider our laws as binding on anyone but ourselves. We didn't shut down that bar on purpose; there just weren't many other people in the hotel!)

I hope that any parties and family gatherings you all have planned for the holiday season will be joyous, and that your new year dawns bright and full of promise.
You Should Also Read:
Bahá'í Laws


Related Articles
Editor's Picks Articles
Top Ten Articles
Previous Features
Site Map





Content copyright © 2022 by Cheryll Schuette. All rights reserved.
This content was written by Cheryll Schuette. If you wish to use this content in any manner, you need written permission. Contact Cheryll Schuette for details.