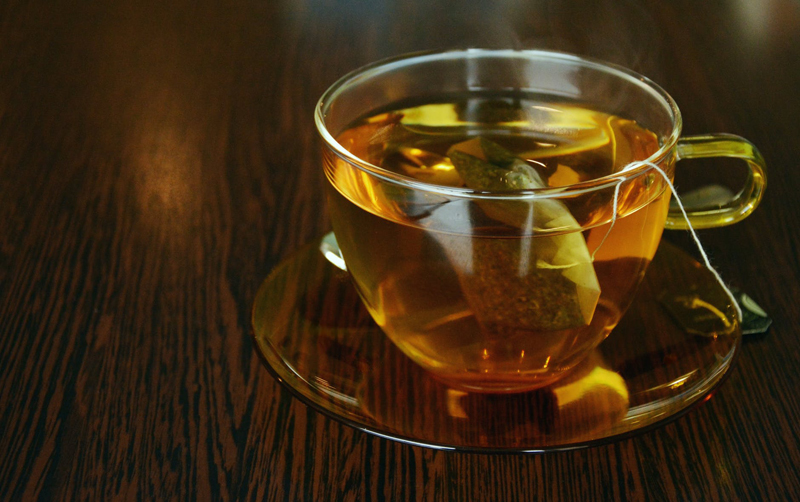 Indoor Potted Tea Garden

Now that summer is winding down, and our outdoor gardens will soon be ending their seasons. If you live in climates where there are season changes, the very sight of golden hues, reds, and rusts intermingled with brown leaves may be a welcome one. For some of us, however, having something "green" around us at all times is important. So if you are like me you have plenty of houseplants. Why not grow your own herbal tea?

Most gardeners know already that it is a wonderful experience to produce your own food, and an experience that the whole family can enjoy together. Bring your outdoors in. Just on a smaller level. Container gardening produces very good results. It is great for those who do not have a lot of space, who are elderly or disabled. Some container gardeners will have something outside during the summer months, and then continue to grow them indoors by simply bringing the pot into the kitchen for the winter. For example potted citrus fruit trees. It's easy to do and just simple growing supplies are needed.

*Before beginning with simple instructions for the herbal tea garden, I must quickly mention a few facts. Please know your herbs. Some herbs are poisonous and should not be consumed. Always consult your physician as herbs can interact with medications, or even cause allergic reactions. And always if you may be pregnant, or if you are currently nursing, please consult your doctor before consuming any herbal drink.*

To get started:
1. Gather your favorite planter, or container. (it does not have to be very large or deep a medium size container will do)
2. Depending on the size of pot, for small to med. pot, a small handful of gravel or stone to line bottom of pot for drainage is necessary. (please adjust the amount if using a large pot)
3. Your choice of herbs. Consult your garden center. Stick to herbs that are common.
4. You will need potting soil, or soil from your outdoor garden.

Directions:
The directions are also very simple.
Almost any container will do, reuse things and recycle. Please make sure you line an unconventional container like a basket for example. This will protect against leakage and also in case something chemical can leach into the soil.
Second, line the bottom with the layer of rock. Lie even and flat.
Third, fill with soil to with in two to three inches of top of container.
Fourth: neatly arrange your plants; place them about 4-5 inches apart. Try not to crowd them out, as some herbs are fast growing and will spread easily.
Fifth: fill in the pot with more soil and fill to the rim.

That's it! You now have created your own special herbal tea garden. Please place in a sunny location. If you cannot get sun in a kitchen, locate your potted garden to a place where the sun comes in. Artificial garden lights will also help.
For fun, have your children make markers to identify your herbs. Be creative, use popsicle sticks, and decorate note cards. And you can even make it a family event to "harvest" herbs together. Have fun!

Here's a very short list of accepted herbs for tea: Chamomile, coriander, fennel, jasmine, lemon balm, lemon verbena, mint, and thyme.
Please consult the FDA for more information on herbs/herbal tea: go to https://www.fda.gov.default.htm click on search FDA site herbs/herbal tea.

Coming soon. Drying and preservation of herbs.



Related Articles
Editor's Picks Articles
Top Ten Articles
Previous Features
Site Map





Content copyright © 2022 by Mary Caliendo. All rights reserved.
This content was written by Mary Caliendo. If you wish to use this content in any manner, you need written permission. Contact Mary Caliendo for details.