Mudlarking with Irish Birdwatchers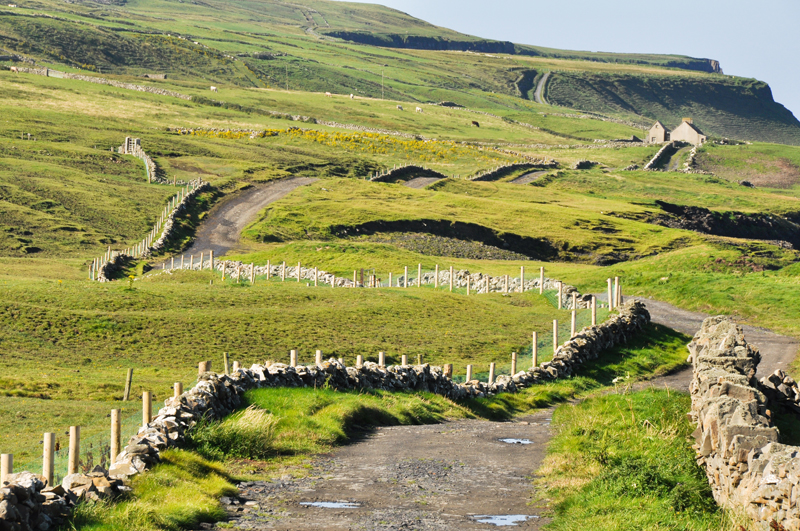 Outdoor activities that include a walk are popular with visitors and residents of Ireland alike. I spent a Sunday with Cavan Birdwatchers, but was ill prepared for 'dirty birdwatching'. 'Dirty Birdwatching', as explained to me by walk leader Heather Bothwell of Blue Damsel Adventure, requires the stoutest of footwear - wellies if you are crossing boggy land and waterproof boots if there is uneven ground.

April in Ireland can be chilly, but the forecast was for sunshine so the ambient temperature felt a lot warmer than the predicated 9C/48F. I dressed in layers and opted for soft ankle support boots, thinking that we would mostly be walking along paved back roads. That was a serious error in judgement on my part. I ducked the flurry of hail stones as the birdwatchers assembled from all over County Cavan. Fortunately, we birdwatchers were spared no more than a few raindrops on the head during our walk.

We had gathered in the first village on the River Shannon, Dowra, which straddles counties Cavan and Leitrim in the northwest of Ireland. Before we even exited the car at our rendezvous close to the way marked Cavan Way, Heather had spotted the grey crow, as well as goldfinches and a robin.

While we trekked along the river bank on the Cavan Way I had my first experience of 'dirty birdwatching.' Two nights previous there had been some very heavy rain after a week's dry spell. Some of the trail had recently hosted cattle and churned up the path; on the damp, sphagnum mossy path their hooves had created crater-sized potholes and semi 'sinkholes'. In a moment of misstep in a muddy slick at a stile I found myself landing on the ground with a very muddy and wet bottom.

The group rallied to my aid and helped me navigate through the tricky patches. Only my dignity was injured, but I did feel that my debut as a mud lark had a suitable sound track from the skylark.

Heather was an ace at identifying species from song even as they sheltered in hedge and trees along the trail. While I am a dab hand at identifying regular Cavan avian residents by sight, I learned to listen out for a distinctive'da weep' end stop of the chaffinch and the rather stentorian song thrush. Heather also identified wrens, black caps and willow warblers along the river by their voices.

Heather also introduced the group to the concept of 'spishing'; you make a sound 'spish-spish-spish' and this has birds flocking, since they think you are a bird of prey. But even without 'spishing' the river proved sufficient lure. The binoculars came out to watch dippers do their water ballet. But even with good field glasses it is impossible to tell a chiffchaff from a willow warbler in flight. They need to give you a song to seal the introduction.

The male cuckoo gave us his distinctive mating call. Since April to June is their time of Irish residence I would have felt cheated to have missed that bird call. But what truly excited the group just as we were leaving was a sighting of a kingfisher on the river. Since the Cavan Way meets with the cycling trail the Kingfisher Way in these Dowra back roads, the outing felt complete.

Ireland's way marked ways and back roads are the home for so many diverse species of plant and animal. It's ideal to have a knowledgeable guide like Heather Bothwell to enrich your walk and sightings with lore and information. But if you haven't got a Heather, you may want to pack this book as your companion.


You Should Also Read:
Walking in Irish Wonderland
The Irish Weather


Related Articles
Editor's Picks Articles
Top Ten Articles
Previous Features
Site Map





Content copyright © 2022 by Bee Smith. All rights reserved.
This content was written by Bee Smith. If you wish to use this content in any manner, you need written permission. Contact Bee Smith for details.