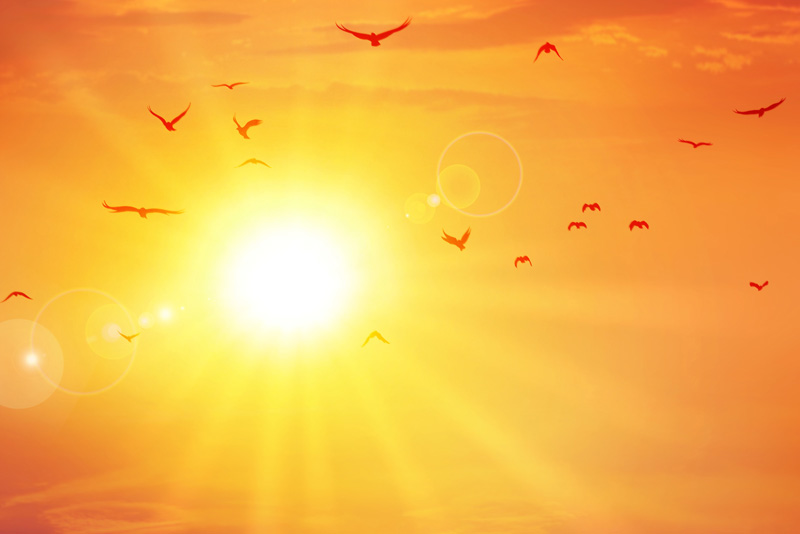 I am a teacher by profession. At the beginning of the semester, we have the first day of class where we introduce the class and hand out the syllabus, which is our contract with the students. Then, I usually have an informal time where I ask students questions and they answer me. In one class, my standard question is,
"What is the meaning of life?"
By far, the leading response I get is,
"the meaning of life is to be happy."
So, I ask them, if this is correct, then what is happiness? To most, happiness is doing what we want to do or driving a great car or having a lot of toys or getting high on Friday night with our friends. For my husband it is probably being successful at work, But most of my life is spent doing none of those things. Cars get dirty, toys are a lot of work, getting high makes me feel bad the next day, and teaching is often just the opportunity to stand in front of a class of people who know everything I am doing wrong and want to let me know it. Even successful people lose their jobs. If my life is about this, then nothing will satisfy me for long and life becomes a succession of new things to find to make me happy.
Even in the Bible, happiness is a transitory situation. It is when we long for something deep in our hearts and then we get it; it is a time of happy circumstance. You have probably longed for something and ten been overjoyed to get it. How long did the happiness last? And, what do you do when you get what you wanted and ten it no longer makes you happy? Do you throw it away? Did you think a job or a marriage or a child or a house would make you happy? To my mind, we are misguided. I wanted a husband. I was so happy to get him! A husband is a good thing, but over the long run, he has also caused me much sorrow, hurt, and disappointment, as I am sure I have him. We have a beautiful home, but it does not satisfy the longings of our heart. I know people look at us with envy sometimes, but the things they envy are not the things that really make me happy.
To make happiness our goal is to ensure sorrow. Galatians 5:22-24 provides a much more lasting description.
'But the fruit of the Spirit is love, joy, peace, patience, kindness, goodness, faithfulness, gentleness and self-control. Against such things there is not law. Those who belong to Christ Jesus have crucified the sinful nature with its passions and desires.'
The pursuit of Christ Jesus is what really leads to happiness and happiness (joy) is a by-product of coming to know Jesus well. It accompanies a right understanding of the world.
The purpose of our lives is not to make ourselves happy or make our children happy or even make our spouses happy. The purpose of our lives is to become like Jesus, in one accord with God the Father and in agreement with the plan He has for our lives. When we spend our time and energy pursuing this, we gain joy... and peace and patience and kindness and gentleness and self-control. We gain the very things we thought we wanted; only they are the results of wise living, not the goal. If happiness is what any of us desires, then knowing Jesus the Christ is the real goal of our lives and the one that provides a true and long-lasting purpose.
Find more articles by Susan Anspaugh.

Walking With Women of the Bible
E-Book by Lynne Chapman
Join me in getting to know some amazing women of the Bible
while we extract valuable insights and lessons from their lives.
You Should Also Read:
The Fruit of the Spirit
What is Heaven?
Will I be Happy in Heaven?


Related Articles
Editor's Picks Articles
Top Ten Articles
Previous Features
Site Map



Follow @LynneChapman
Tweet





Content copyright © 2022 by Susan Anspaugh. All rights reserved.
This content was written by Susan Anspaugh. If you wish to use this content in any manner, you need written permission. Contact Lynne Chapman for details.