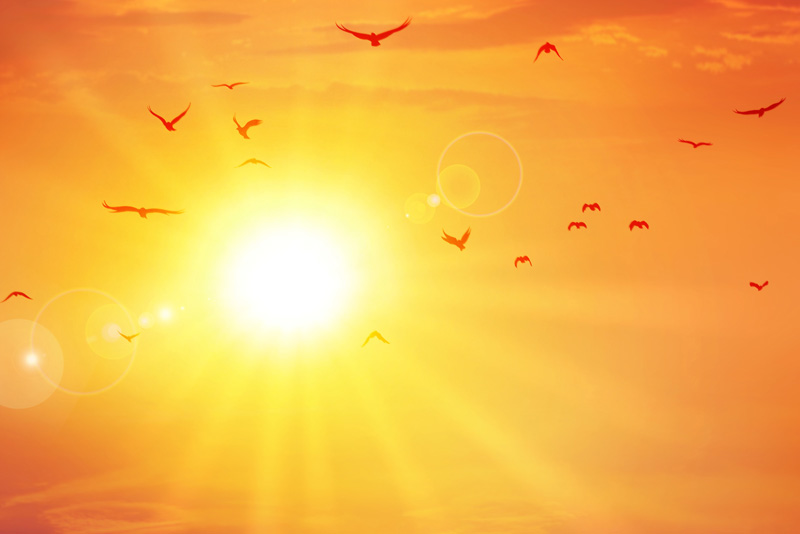 Recently, my husband lost his job unexpectedly. One minute he was walking to a meeting and the next we were packing his office with one hour to be gone. Blindsided. We had just put our house up for sale so he could move closer to work. Since he was replaced within 3 weeks, people tend to assume he did something wrong or had performed badly at work – neither of which was correct. He was doing a good job and had not done anything inappropriate. Nevertheless, in an instance he was gone.
Life happens like that sometimes: a child dies; we are told we have a terrible, potentially fatal, disease; a flood, a tornado, a fire, a wreck; a spouse leaves. In minutes everything in life changes. Now, compared to many events, a job is not as bad, of course, but it has its problems. Will we be able to get another job? Can we pay the bills? Will we lose the house? What will happen to all the good credit we have spent a lifetime building up? A lifetime of achievement destroyed in less than 5 minutes. This is the time in life where we ask, 'whey?' and 'why me?' Why did God allow this to happen to me?
We seem to think that, as Christians, we should somehow be immune to problems. When we read God's word, however, it is never that way. All the patriarchs, all the prophets, all the apostles, even God's own son, encountered trouble and even death. Being a Christ-follower is not a good luck charm that protects us from the evils of life in this world. It does no ensure evil, horrible things will never happen to us. It does not make the world a fair place.
In 1 Kings 18 the world is in disarray. The people are in the midst of a famine. It has not rained in 3 years. The king is evil. The queen has been killing God's prophets at will. God's people are worshipping the pagan god Baal, yielding to the influence of their heathen rulers.
Elijah, the prophet of God, comes before them in the midst of chaos and unbelief – one man of God vs. 450 prophets of Baal – and says to the people,
"How long will you waiver between two opinions? If the Lord is God follow him; but if Baal is God, follow him."
But the people said nothing. 1 Kings 18:21
The people said nothing. These were God's chosen people; his nation of Israel to whom he had revealed himself time and again. Still, they yielded to the powers of the world and let those powers determine the course of their lives. They took the path of least resistance – the one they could see with their human eyes – rather than risking their human life for their God. They chose the side of the powerful and influential. They rationalized their decisions and told themselves it was ok.
If you read the rest of the chapter, you get to see who really wins and who really dies. Ultimately, there is no power inn numbers. The prize is not always to the many of the seemingly powerful. Ultimately, the battle is the Lord's. We all have to choose. Will we agree with the crowd to protect ourselves, or will we choose to follow the Lord?
Find more articles by Susan Anspaugh.


Related Articles
Editor's Picks Articles
Top Ten Articles
Previous Features
Site Map



Follow @LynneChapman
Tweet





Content copyright © 2021 by Susan Anspaugh. All rights reserved.
This content was written by Susan Anspaugh. If you wish to use this content in any manner, you need written permission. Contact Lynne Chapman for details.