Wedding Invitations, Mailing & Responding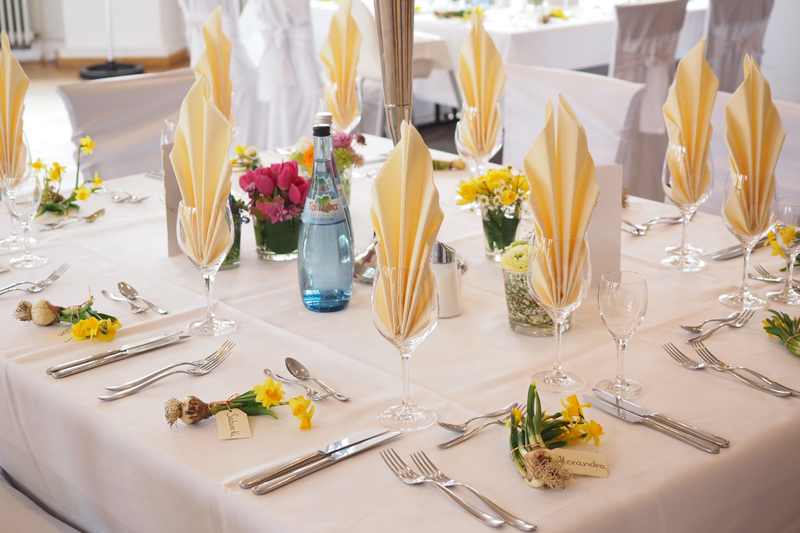 The wedding invitation is a huge issue when planning a wedding. There's the paper, the ink color, the font and the degree of formality. Once the invitation itself is picked out, you have to work on the wording, addressing, sending and dealing with the replies to the invitations. I can cause the idea of eloping to loom ever larger. Eventually you'll have to relinquish the headache to the task at hand and just do it. Scan the titles below. More is covered in two other articles.

The Mailing

Ideally, invitations should go out six weeks before the wedding. That gives guests plenty of time to clear their schedules for the day and make travel arrangements if they are out of town. It also lets you make the RSVP date a little earlier – say three weeks before the wedding date – so you can get a final headcount and start making a seating chart. If you have one, before the finale week0before0the00wedding crunch begins. At the very latest, guest should receive invitations six weeks in advance and you should get responses back two weeks before the big day.

Who to Invite

Many wonder that if a guest is not seriously dating someone, do you just invite the friend or do you always put "and guest". Further, many don't want everyone to bring a date, especially if the bride and groom are having a small wedding. Etiquette dictates that most guests will understand that without "and guest" or another name on the invitation, it's meant for them alone. Especially if you are having a small wedding, you probably aren't' going to invite everyone to bring an escort, unless it's a fiancé(e) and/or a serious significant other. Technically, you're never supposed to write "and Guest"; instead you should find out the name of the significant other. What to do if some clueless souls reply for two? Call them up and explain that you're having an intimate wedding, and, unfortunately, you were not able to invite everyone with a guest. They should understand that. After all, it's your wedding.

Responding to a Wedding Invitation

RSVP is short for the French phrase, "Respondez, s'il vous plait," which means, simply, "Please respond." That means you should respond either way, whether you're able to make it or not. If the couple has included a response card or postcard with the invitation, it's easy—just send the card back saying you will or will not attend. (If there's no response card included, you should send a note letting a couple know whether you'll be there). If you don't respond, the couple will be forced to call you to verify your attendance. Don't give them more to do. Just send your card back. "Regrets" or "Regrets Only" means that only guests who can't make it need to respond. This way, the couple assumes that if you don't respond, you are, indeed, coming.

Etiquette rules dictate that with respect to response cards, respond promptly – everything from seating arrangement to placing the liquor order is riding on your response. If an RSVP card is enclosed, feel free to add a more personal note of congratulations or explanation of regret. If a blank reply card is enclosed, you must write a response on the card in language that mirrors that of the invitation. A response to a formal invitation would read:
Mr. and Mrs. Robert Block
Accept with pleasure
The invitation of
Mr. and Mrs. Joel Smith
For Saturday, the second of June
At six o'clock

For an informal invitation, the response could read something like this:
Dear Anne,
Zack and I can't wait until the big day!!
We look forward to seeing you on June 2.
Congratulations!!





Related Articles
Editor's Picks Articles
Top Ten Articles
Previous Features
Site Map





Content copyright © 2022 by Lisa Plancich. All rights reserved.
This content was written by Lisa Plancich. If you wish to use this content in any manner, you need written permission. Contact Lisa Plancich for details.