A Biblical Promise for Tough Times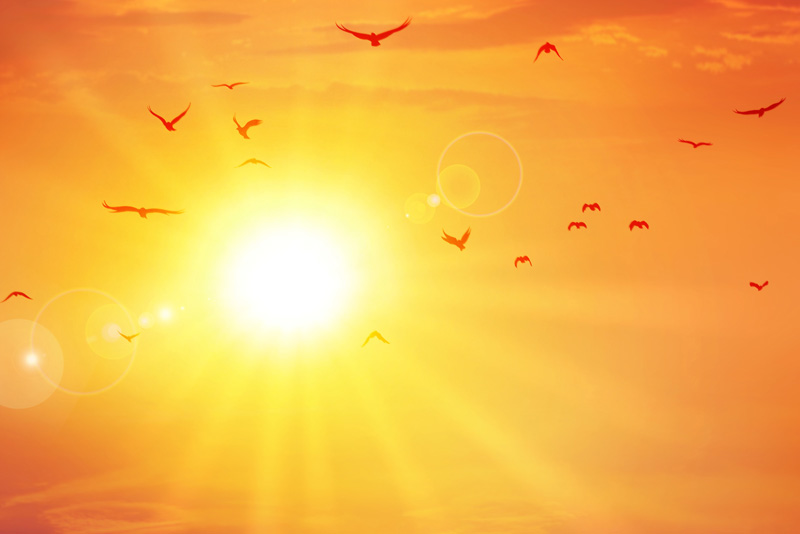 I've been through some tough times lately – the economy, bills, emotional issues – not uncommon for most of us. When I focus on my problems, I become depressed, often making matters worse. So, when I'm going through hard times, I reach for my Bible, turning to the book of Psalms for comfort. The poetic promises in the Psalms, calm me and soothe my fears.
For instance, let's look at Psalm 84. It was presumably written by a Levite who was not unable to go to the temple. A Levite was a member of the Israelite tribe of Levi, devoted to the care of the temple – the dwelling place of God.
(This Psalm may have been written when Senacherib attacked and captured all the fortified cities of Judah, thus keeping the Levite away. 2 Kings 18:13-16)
The Psalmist's heart and flesh cry out to be near the Living God. He is jealous of even the birds who make their nests near the alter. He yearns for the temple and to serve the Almighty God.
The Psalmist talks about the pilgrims who make the journey to the temple – writing about how blessed they are, who receive their strength from the Lord and have set their hearts on being close to Him. Setting their eyes on the goal makes their journey bearable – even pleasant. When they pass through dry places, their attitude – their focus on God – changes the atmosphere. Springs appear in the dessert.
Verse 10 says that he would rather take a humble position in service of the Lord than live in luxury with the wicked. He says that one day in the Kingdom of God is better than thousands anywhere else. God is the source of light and protection. He bestows favor and honor. He "withholds no good thing' from those whose walk is blameless.
During times of trouble, I identify with this ancient psalmist. I yearn for my promised home near the throne of God. Jesus has promised that He has prepared a place for me. (John 14:2,3) The Kingdom of God is the beautiful place, as described in Revelation chapter four. It is never dark because God is light. There will be no sadness or worry there because God Almighty rules and all of my needs will be taken care of.
My attitude changes my surroundings too. As I said earlier, when I focus on my problems, they get worse, so I set my eyes on Jesus and remember my ultimate home. "Blessed are those whose strength in is You (God), who have set their hearts on pilgrimage." Psalm 84:5 He "withholds no good thing' from those whose walk is blameless.
(According to Psalm 15:2, blameless means loyalty to God, faithfulness to His covenant and always speaking the truth.)
There's the problem; I don't think of myself as blameless. My faith falters and I'm not always totally truthful.
However, the Bible says that
I am blameless
. "While we were still sinners, Christ died for us." Romans 5:8
"… He has reconciled you by Christ's physical body through death to present you holy in His sight, without blemish and
free from accusation
." Colossians 1:22
Christ died for me. Jesus paid the price so that I can be blameless in God's sight. When I fail to live up to that blameless state, I turn to the Father, confess my sin, repent and receive the forgiveness that He freely gives.
[ repent: to feel such sorrow for sin or fault as to be disposed to change one's life for the better; be penitent.]
This is the promise that gets me through:
"… no good thing does He withhold from those whose walk is blameless.…" Psalm 84:11
And blessed is the person who trusts in Him. Psalm 84:12

Walking With Women of the Bible
E-Book by Lynne Chapman
Join me in getting to know some amazing women of the Bible
while we extract valuable insights and lessons from their lives.
You Should Also Read:
Anxiety or Peace of Mind
Eight Things That God Loves
Seven Things That Make God Mad


Related Articles
Editor's Picks Articles
Top Ten Articles
Previous Features
Site Map



Follow @LynneChapman
Tweet





Content copyright © 2022 by Lynne Chapman. All rights reserved.
This content was written by Lynne Chapman. If you wish to use this content in any manner, you need written permission. Contact Lynne Chapman for details.