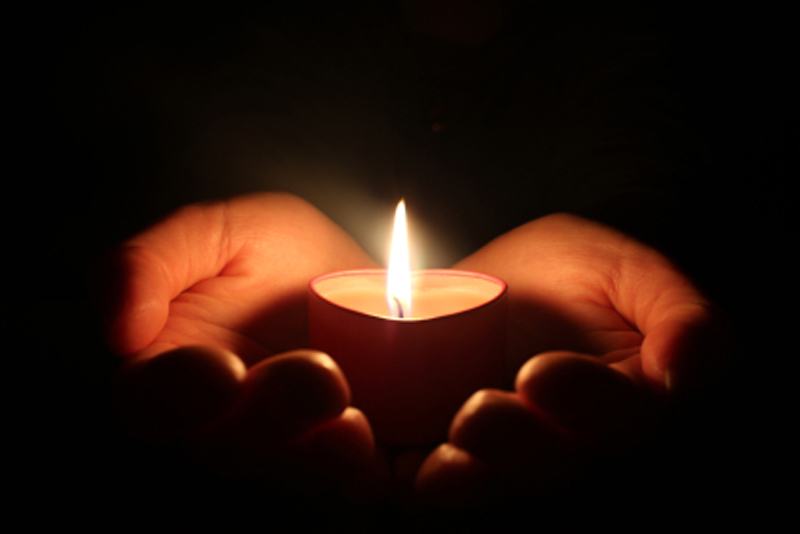 The Fool walks steadily forward, still in the guise of Raphael the Angel. Raphael introduced him to the Lovers and taught him lessons about love, duality, and communication. He stops and stretches his wings, and realizes that none of his children are with him any longer. He gave birth to them in his incarnation as the Empress. And, since then, all of them have reached adulthood and had children of their own. The Fool/Angel wonders just how long he has been walking. Time in Angel years is very different from time in human years.

The Fool looks around him once again and realizes that his following is gone too. When did that happen? How long has he been walking alone? No matter, he liked being alone. Humankind had such a profound need for endless and needless chatter. Something rubs against his leg and looking down, he sees that Wisdom, his little dog is still with him. Like the Fool himself, Wisdom does not grow older. She is magical and thus immortal, as is the Fool.

As he ponders, he catches sight of a man in silver armor climbing into a curious device. It has steeds that resemble lions, one black and one white. The Angel is curious about this unusual man, and so he and the Fool step forward and become one with the Chariot driver.

The Fool determines that the Chariot drivers name is Gemini, and he is not happy. The Fool feels his unrest and understands that it comes from too many rules and regulations. He feels that there are times when an answer isn't just "yes" or "no". And, opinions are not facts.

He has had it up to his eyebrows with being told how to live, how to believe and how to lead his life. He doesn't want to remain a sheep any longer. He is going to be a lion!

No one believed him when he told them that there was more to the stars than just lights in the sky or that the very earth they lived upon was one of many spheres that shone in the darkness. He had proof of these things. He had studied the skies for many years recording on scrolls what he was seeing. But they wouldn't even look at his work. They called him a Fool.

And, the holy men... they stood there and preached right from wrong and good from bad and yet lived their own lives in fear of a God to whom only they could speak. They couldn't see past their own noses.

Well, he would ride his Chariot, with his unusual steeds through the deepest forests and up the highest mountains until he found a place where people could understand and relate to what he was saying. No obstacle would get in his way. He raised his wand, he had no need for reins, his steeds were magical, and off they went. He, and he alone, was in charge of his own destiny.

When the Chariot races through your cards it is telling you to use self discipline and self control. Don't be distracted from your course of action if you feel that this is the right thing for you to do. Sometimes rules are meant to be broken or replaced by better ideas. Don't believe everything you hear, and don't fall back on worn out thoughts and ideas in which you don't truly believe. Be a free thinker, use your own unique magic to create that which you want and need, and don't be afraid to stand your ground!

The Fool, hair flying in the wind, races forward once again. But, this time he and Wisdom are alone once again and eager to continue their journey....





Related Articles
Editor's Picks Articles
Top Ten Articles
Previous Features
Site Map





Content copyright © 2022 by Linda J. Paul. All rights reserved.
This content was written by Linda J. Paul. If you wish to use this content in any manner, you need written permission. Contact Linda J. Paul for details.