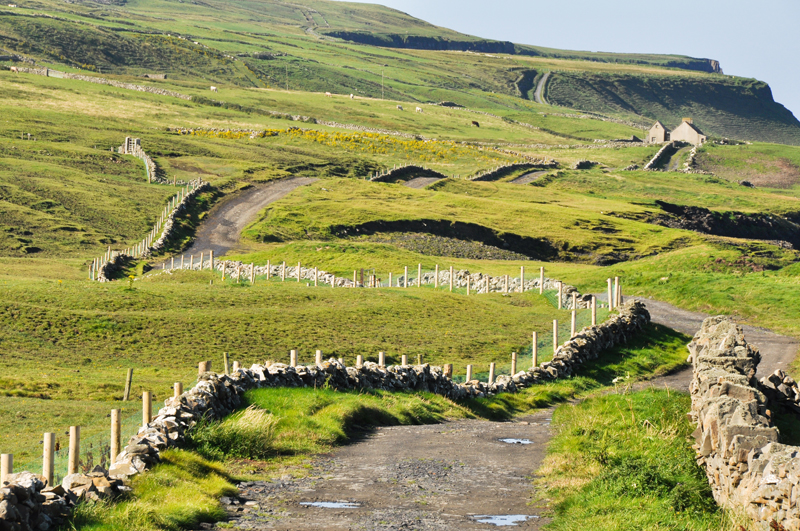 George Ivan Morrison - aka Van Morrison, aka the Northern Irish singer/songwriter Van the Man - was awarded a knighthood in the Queen's Birthday honors list this week. Queen Elizabeth II awards notables twice each year, as advised by the current government. Morrison has been granted the knighthood 'for services to music.' While Morrison is a resident of the Republic of Ireland, as a Northern Irishman he qualifies for dual British/Irish citizenship.

Morrison was born in the Protestant, blue collar neighborhood of Bloomfield in East Belfast in 1945. He left Orangefield Secondary School without distinction or qualification, but he could play guitar, saxaphone and harp. He shared his father's love of jazz and blues and had been nurtured by his father's voluminous collection of American blues and jazz records. By 17, he was gigging professionally with an Irish showband. The showbands were very popular, touring Irish towns and rural venues, as well as Europe.

By the age of 21 he was back in Belfast and forming his own rhythm and blues band, Them. While in the showbands he had started writing songs. Them toured Northern Ireland, playing small venues like Orange Order halls, often getting paid with pennies pitched at the stage. But his original song writing and stage style was noticed by a Decca Records executive when they played The Maritime. A two year contract yielded three hits. But it was the B side songs like 'Gloria' from the mid-60s that have gone on to become immortalised.

By 1967, America and a solo career beckoned. The classic 'Brown-Eyed Girl' dates from this period. His first album, Astral Weeks, a moody, bluesy, Celtic mystical melange that stumped record company marketing directors was pressed in 1968. But his soulful sound hit a chord with the members of the public. Morrison was financially broke, but he had created an album that is now classified as amongst the top 20 greatest by Rolling Stone magazine.

While the USA made Morrison's career, his Northern Irish and Celtic roots brought him back home, musically and physically, by the early 1980s. His album 'Avalon Sunset' is the artistic manifestation of that homecoming. But he also collaborated with the Chieftain's on "Irish Heartbeat" which, in my opinion, is the quintessential mating of traditional and modern Irish musical traditions.

Morrison's work is also infused by the sense of the songwriter as a spiritual seeker; almost all his albums touch on this although I personally feel "Hymns to the Silence" to be the album that most consistently explores spirituality. His musical style includes the improvisation of jazz and he is reputed to not be at all happy making stage appearances.

In the next few weeks, Morrison will visit Buckingham Palace, doff his hat and be dubbed Sir Van by the Queen or Prince Charles. You can discover more about his services to music by exploring his back catalogue.







Related Articles
Editor's Picks Articles
Top Ten Articles
Previous Features
Site Map





Content copyright © 2022 by Bee Smith. All rights reserved.
This content was written by Bee Smith. If you wish to use this content in any manner, you need written permission. Contact Bee Smith for details.